Most coffee packages are achieved with great barrier property, to keep the orginal flavor and fragrance for the freshly roasted beans as long as possible. That will have to entrap a high barrier layer into the foil laminate in the produce of coffee bags, and blow lists the most common used barrier films.
Aluminum foil
GL-Film (AlOx coated PET film)
Aluminum foil and metallized PET film are both sunlight shielding, that means we can not see through the package that contains either of these films. However, some customers would be eager to realize a clear front window on their coffee bags, as you can check the below picture for a box bottom coffee package.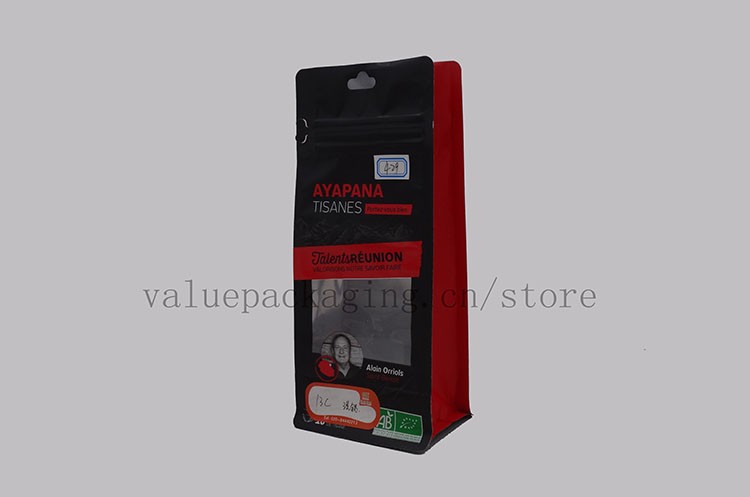 Demetallized Craftsmanship
Demtallized craftsmanship is the most used method to realize a clear window on the package. It is achieved by removing the aluminum depositing layer in certain part from the metallized film web. Windows of rectangular shape, elipse shape, round window, heart shape are most common, and also the customer can customize any shape he prefer.
Half web metallized film Craftsmanship
For a standup pouch, there is back/front side, and also the bottom, so to create a window, we can use a half web metallized film, which provide non-see-through property for the back and bottom, however clear transparent for the front.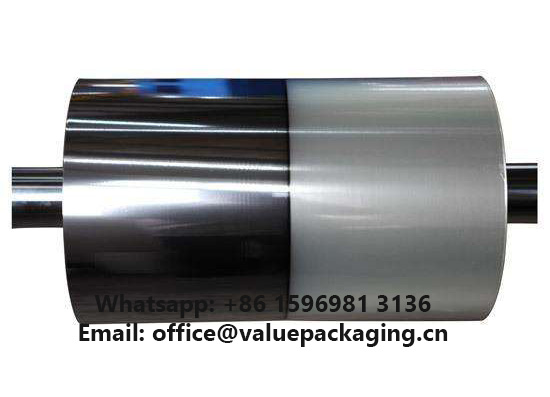 As you can see below two pouches, they are both realized by the half web metallized film, and the front is light in color, with a metallic non-see-through solid background.
This window pouch is realized in the lowest cost, however the barrier property for the front side is really bad, as there is completely no barrier layer on the front. To realize a clear front with high barrier property, usually, we will have to seek ceramic-caoted PET film (also called good-layer film and short as GL-film), that is able to provide very good barrier property in clear transparency form.
Ceramic coated PET Film Craftsmanship
Ceramic coated PET film is able to provide great barrier property that can match VMPET film, KPET film, and even close to aluminum foil.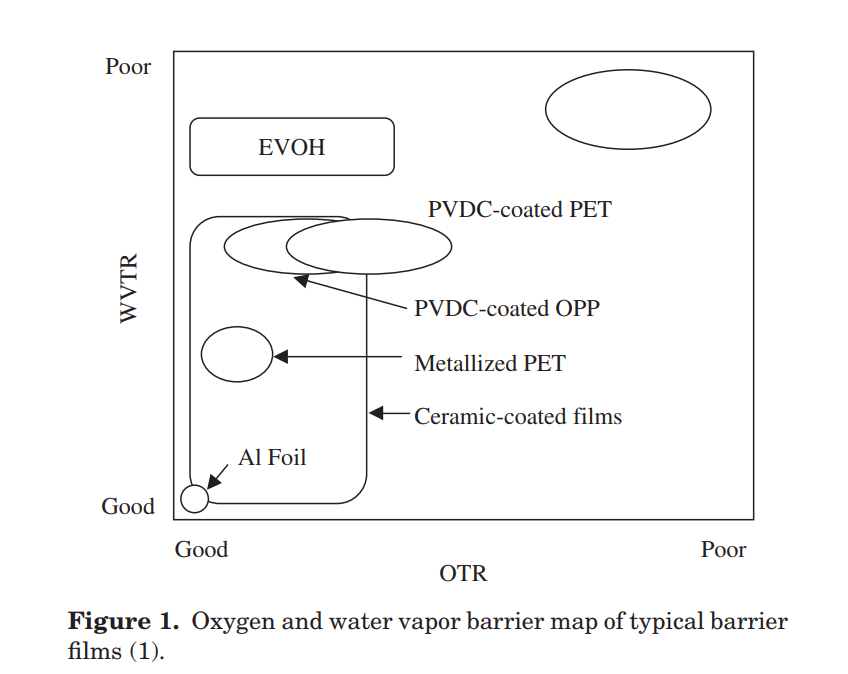 Below standup pouch is achieved with ceramic coated PET film trapped between PET and LDPE film layer, with graphic as below.