As a reliable flexible converter, we have developed multilayer compostable pouch packages based on the film materials which are certificated compostable by TUV and DIN, with the list as below
Kraft Paper
PLA film
BOPLA film
Cellulose film
Metallized paper
Paper and metallized paper are made of plant fiber, of course, they are able to biodegrade in nature conditions. PLA, BOPLA, and Cellulose film are certificated to degrade up to 98% under home/garden or commercial compost conditions. You may check the certificates of the film materials as below.
PDF of certificate
Fortunately for us, it is easier for us to perform the compost test of these package film materials under home compost conditions, and today, we are going to perform the test and see how the film materials degrade.
Test Date: Nov 27, 2021
We got the home compost containers for the test.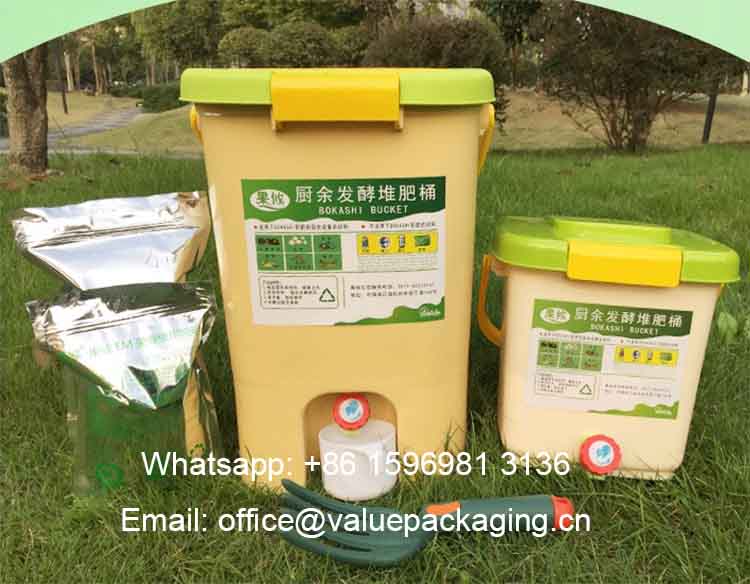 The multilayer compostable foil materials are as below list.
BOPLA/PLA
Cellulose/PLA
Kraft Paper/BOPLA
Kraft Paper/PLA
Metallized Paper/PLA
Metallized Paper/PT/PLA
Cellulose/Metallized Cellulose/PLA
We make them into chips and put them into the home compost container.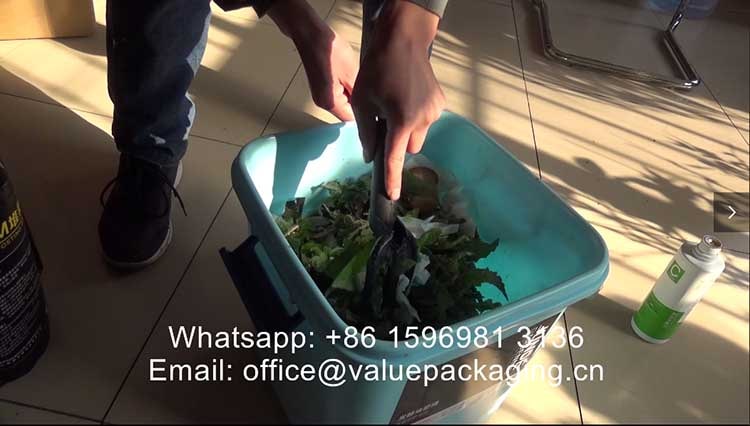 We have to fill some more organic contents into the container
Vegetable leaves
Grass
Orange peel
Banana peel
Tomato leftover
We add some more compost microorganisms, so that would accelerate the cultivation of a fine compost environment.
Watch video below for the test operation.
The bad thing is, we are in winter season in North China, the cold weather will inevitably inhibit the activities of the microorganisms, and slow the compost process. However, surely, we need to give some more patience to this compost test. And we will keep everyone posted with the compost situation every month.