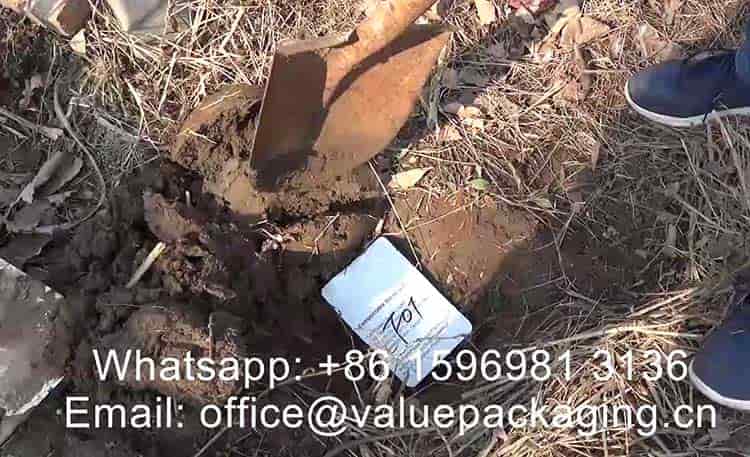 The compostable film materials we adapt to develop our multilayer foil standing pouch packages are certificated to be compostable under home conditions and industrial composting conditions.
Of course, these film materials will degrade into small compounds like CO2, water and other inorganic molecules under natural conditions, which should be going to take more time, as the density of micro-organisms are much less than that of the composting conditions.
So, in this post, we are going to perform the biodegrading test of these film materials and multilayer foil laminates with them buried in our garden soils.
Date: Nov 26, 2021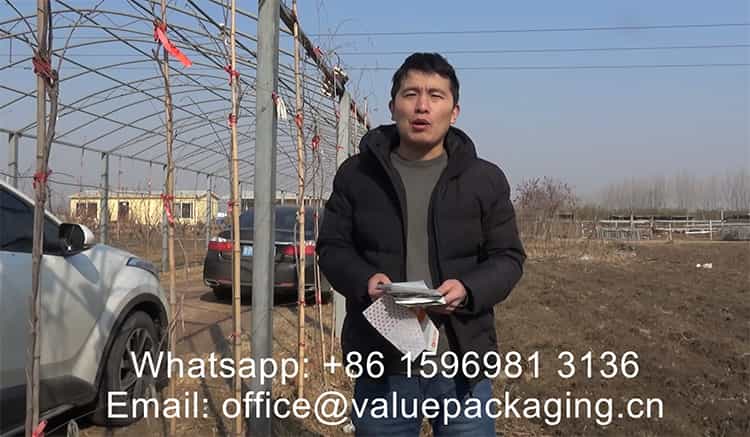 The details of the buried list are as below
F01: Metallized paper/Cellulose/PLA
F02: Cellulose/Metallized Cellulose/PLA
F03: Kraft Paper/PLA
F04: Kraft Paper/BOPLA
F05: Metallized paper/PLA
F06: BOPLA/PLA
F1.5: Cellulose/PLA
F2.5: Monolayer PLA Pouch
It is winter in china, and the composting test should take a longer time, and we will surely keep everyone updated with the degradation process in this post.
You are advised to watch the video below to understand our bury process.