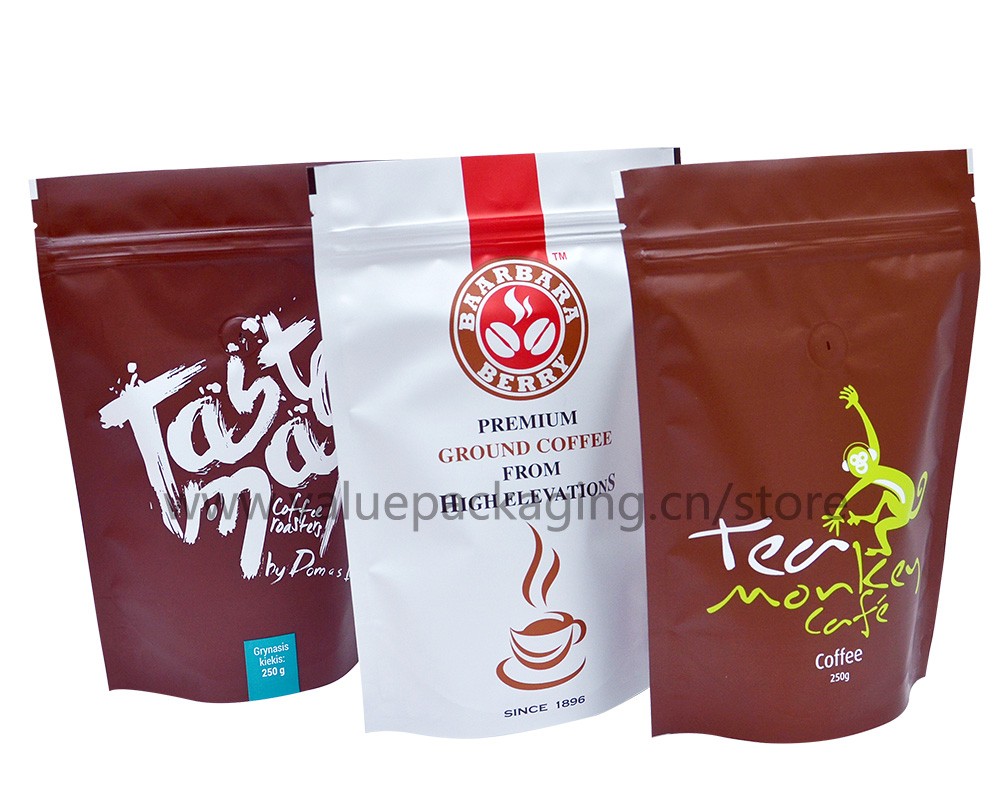 Bottom gusseted coffee bag is to get a part of film web gusseted into the bottom and the bottom will be expanded when the products is filled. With this bottom gusset, the final package will be able to hold more product and stand on the goods shelf. This package surely make a great presention and widely used for nearly every of the products in our daily life.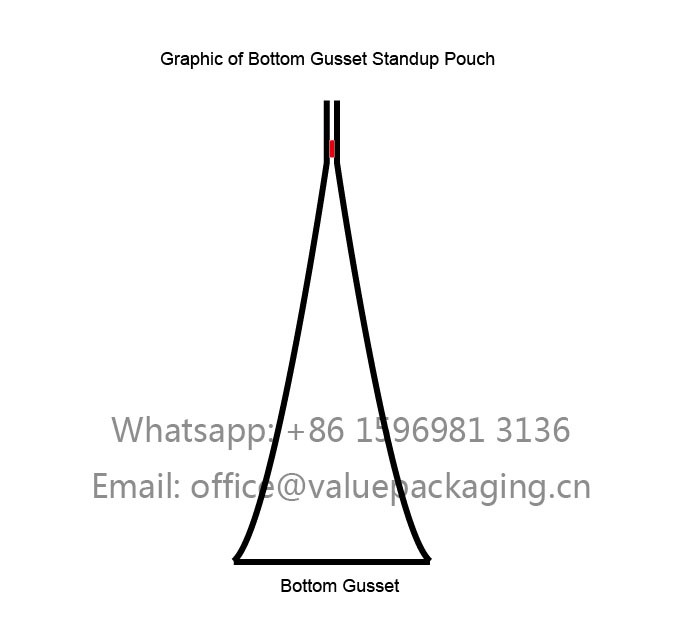 Foil Materials
To enable the bottom gusset coffee bag to stand up straight when the products is filled, there will have to be some requirements on the stiffness of the foil, which is often decided by the foil structure and thickness.
Upon our experience, the thickness for standup coffee pouch usually ranges from 100~180microns based on different volumes and customer preference, and the below structures can well be intended for standup coffee pouch packaging.
PET/VMPET/PE
(Matte)BOPP/VMPET/PE
PET/AL/PA/LDPE
PET/AlOxPET/PE
Volume
The bottom gusseted coffee bag can be well package for 10g~5kg coffee beans, mainly for consumer market. Some customers may would like to storage their coffee beans in bulk package, like 20kg or 25kgs, that can be realized by other types.
Zipperlock
Oftentimes, the coffee bag will be able to re-close after opening, and a good zipperlock with fine airtight property is applied. You can check the video below for the test of airtight property for our inner zipperlock.
Degassing Valve
Degassing valve can be fited onto any bottom gusset coffee bags as long as the customer want.
That's the main things about bottom gusset coffee bag. If you have any other questions, just reach us at office@valuepackaging.cn for further assistance. Thanks