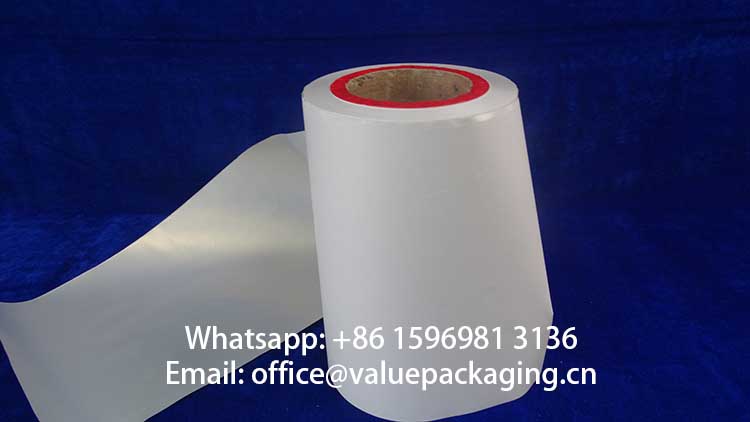 Metallized Paper
Metallized paper is considered to be one of the best replacement for metallized film as of eco-friendly consideration, especially when a paper substrate is needed in the foil structure, like labels, paper packs, cartons, and cigarette packs.
Below graphic shows the structure of common metallized paper
Usually, the non-metallized side of the metallized paper is coated with white coating, that is able to create a smoothe surface for further adhesive coating or printing process.
There is further varnish on the top of aluminum metallized layer, to work as a protection layer for the aluminum, and also as a print primer for kinds of inks.
So based on this extendable structure, metallized paper can be further laminated with PLA, for multple function purose
PLA
PLA film is considered as one of the best compostable substrate film in flexible packaging industry. With fine sealing property, it works as great liner layer in final packages.
So, let's get further into the laminate.
Foil Structure Graphic
Either side of metallized paper can be laminated with PLA film, and below structure shows the foil with aluminum metallized trapped inside.

and this graphic shows the aluminum metallized layer is left outside, with print primers on top of metallized layer, print can be finish on the metallic side of this foil.
Property
High barrier
Compared with common kraft paper or coated paper, this metallized paper is able to provide much better barrier performance, with WVTR and OTR value as below.
| | | |
| --- | --- | --- |
| Item | WVTR (WVTR @38℃, 90% RH) | OTR (OTR @23℃, 0% RH) |
| Metallized Paper 69gsm/PLA40 | 27.72 | 37.82 |
| Kraft Paper 69gms/PLA40 | 285.2 | 382.5 |
Metallic Effect
The aluminum metallized layer can be placed toward outer in the laminate process, so the metallic effect would be finalized for the foil laminate. When inks are printed on the metallic background, the visual effect should be metallic attractive.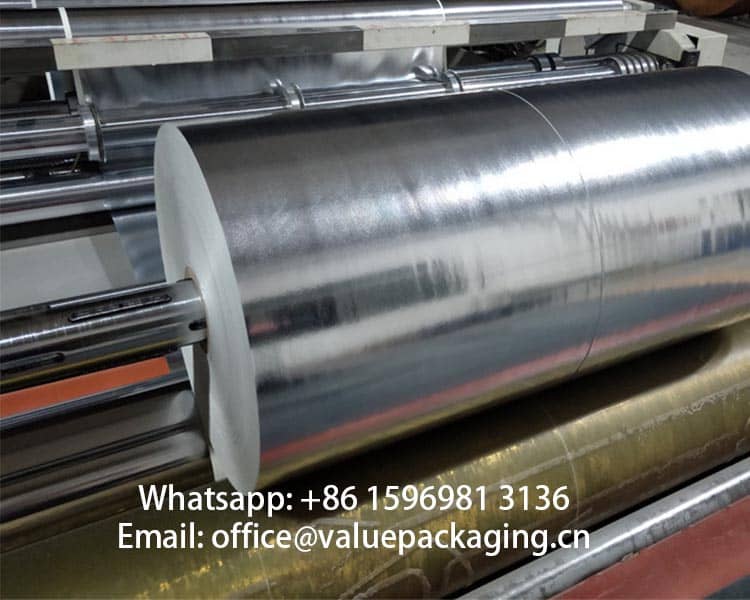 Holographic Pattern
Holographic pattern can be realized on the metallized paper, and of course, it would be a superior eye-catching effect on the metalized paper/PLA foil laminate.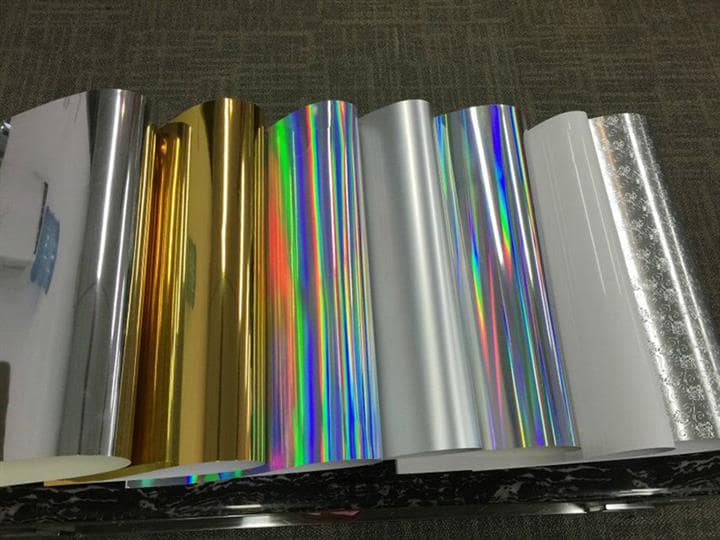 Compostable
Both of these two film materials are certificated compostable in nature soil conditions and industrial compostable conditions. and also we are performing the compostable test of this foil laminate in nature soil conditions.
Read here for more on compostable test of metallized paper/PLA40 foil laminate.
Applications
Coffee beans standup pouch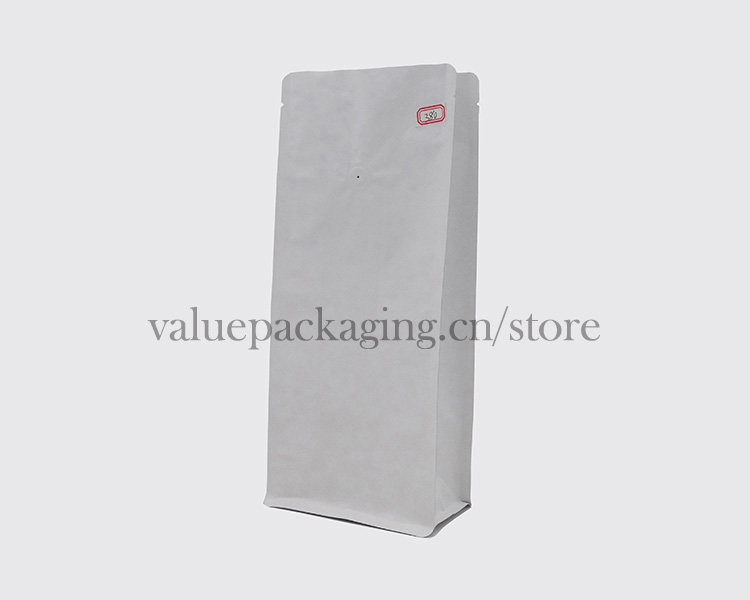 This foil laminate can be further converted into kinds of coffee pouch, like bottom gusseted coffee bag, box bottom coffee bag, and quad seal coffee bag.
Read here for more information on compostable coffee bag packages.
Lidding Foil
This foil laminate can be printed with custom artwork and well sealed with PLA cups, with one well sealed item as below picture.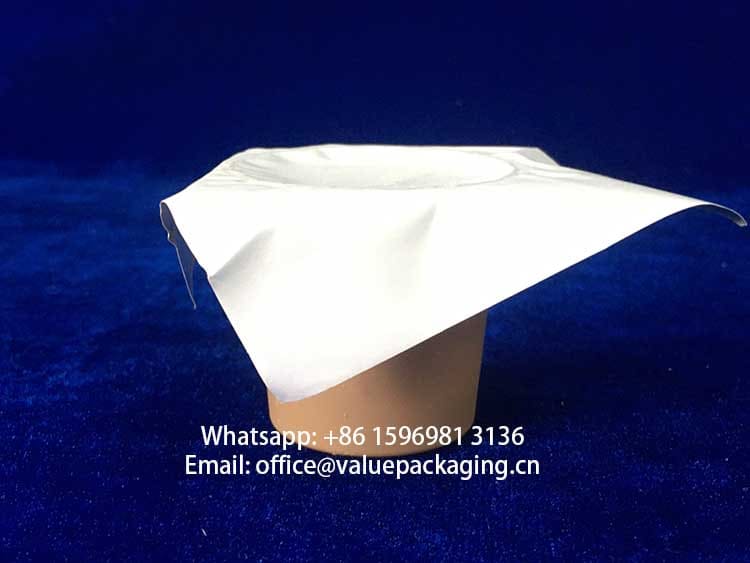 Ok, here is what we have to say, and we are surely going to keep updated with the knowledge and application of this foil laminate, and you are welcome to reach us if you have any questions.