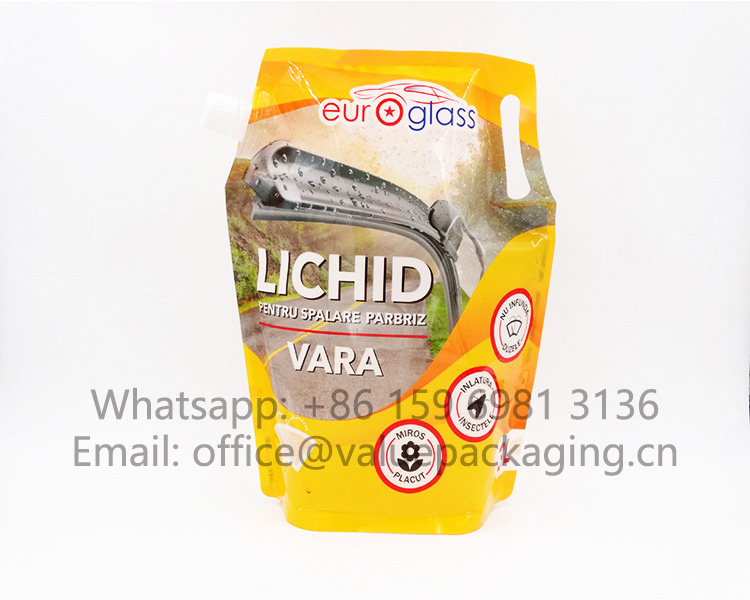 This 3L spout pouch is well intended for many products, like beer, windshield washer fluids, laundry detergent, liquid fertilizer, which do not need aluminum foil barrier layer in the foil structure. The most used structure is as below.
Foil Structure
The foil structure of the front/back of the 3L standup pouch is listed as below.

PET 12 microns, working as the print substrate.
PA 15 microns film, works as middle support layer, and bone layer.
LDPE film, which are always modified against the inside products, working as inner sealing layer.
Reinforced Bottom
For our craftsmanship, the bottom for 3L spout pouch will have to be reinforced, to improve the performance when the filled package drops from the shelf. As you can watch the video below for our 3L spout pouch filled with water, drop from 2m for 3 times, with the bottom touching the ground first, it will not break.
The foil structure of the reinforced bottom is with PA film 25 microns, as below.

you can figure out, the foil structure for the bottom (PET12/PA25/LDPE) is different from the main body (PET12/PA15/LDPE), so in our craftsmanship, the bottom will be supplemented onto the bag body during making process.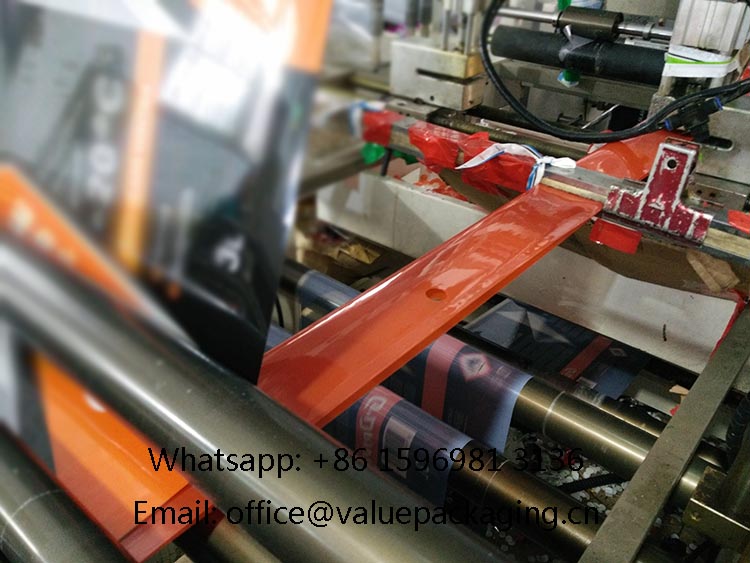 This gives the customer choice to choose the bottom type he prefers, with options as below.
White Non-see-through bottom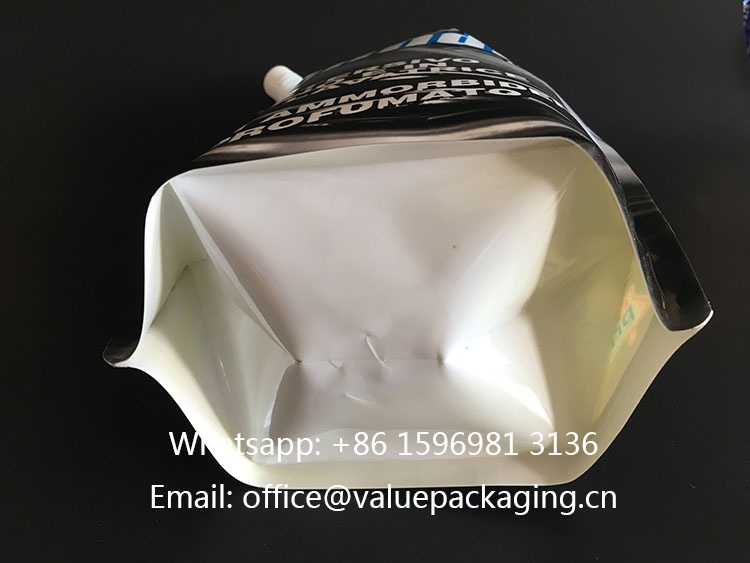 This non-see-through bottom usually happens on the package for liquid laundry detergent, which will have to be protected against the sunlight. and we will apply milky white LDPE film to fulfill the job.
Bottom printed in one color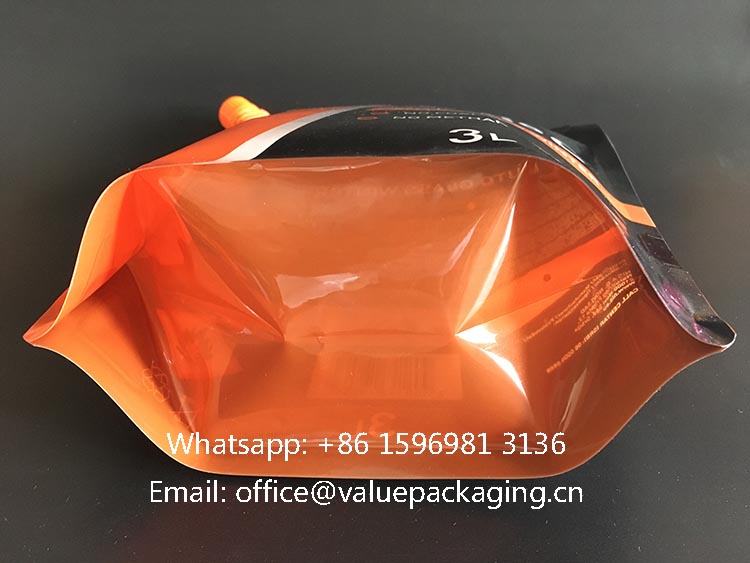 The bottom in above picture is with orange ink printed on clear PE film, with semi-transparent final effect. Actually, you can see the blur images on the back through the bottom view.
By the way, some customers would like to get some texts or logo printed on the bottom, as below picture.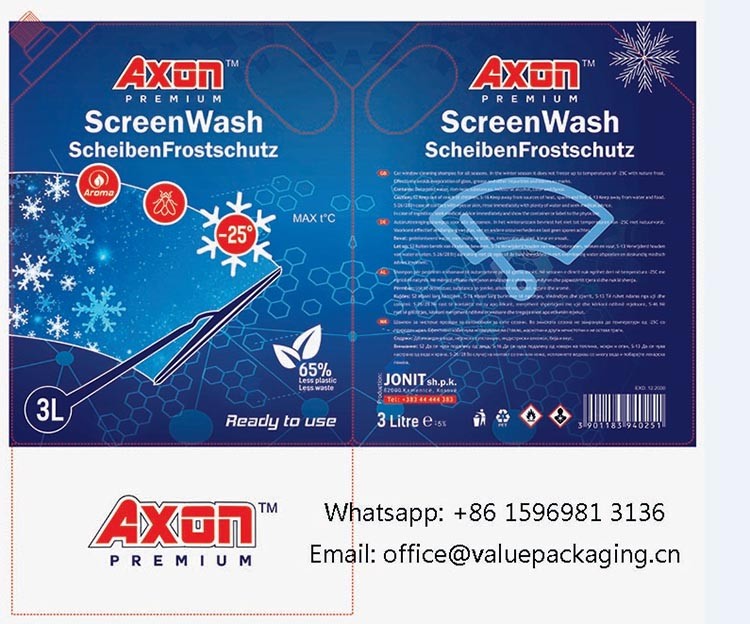 As the bottom is in different foil from the pouch body, so we will have to print the logo on the bottom separately, that will increase the costs (mainly cylinders cost), so you are not advised to do this way if your order quantity is smaller than 100,000 PCS. you can just remove the logo, and change into one color print.
Clear Bottom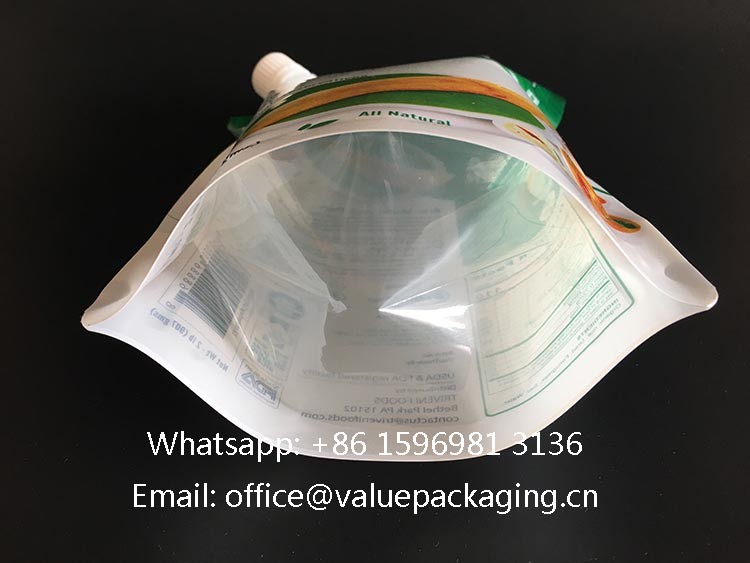 Of course, the bottom can be realized without any print, just the clear transparent effect.
Ok, that's all we have to say, Anyway, we would like to realize your great package at the best cost. Just reach us if you have other questions.