Summer is for beer!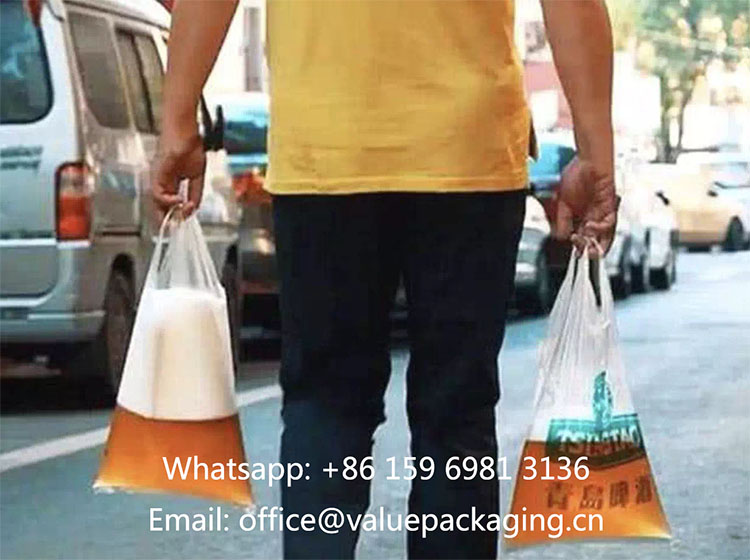 Especially I live in Qingdao city, and when it comes to summer, the photo is quite common in Qingdao, everyone is enjoying cool beer, just with a PE bag to hang out.
Beer is cool, however, the PE bag is quite weak, if the PE bag is hooked by something, then it surely is not so cool.
So, people change to standup spout pouch with spout, 1.5L and 2.5L, and some girls even get them hung onto themselves just with a chain.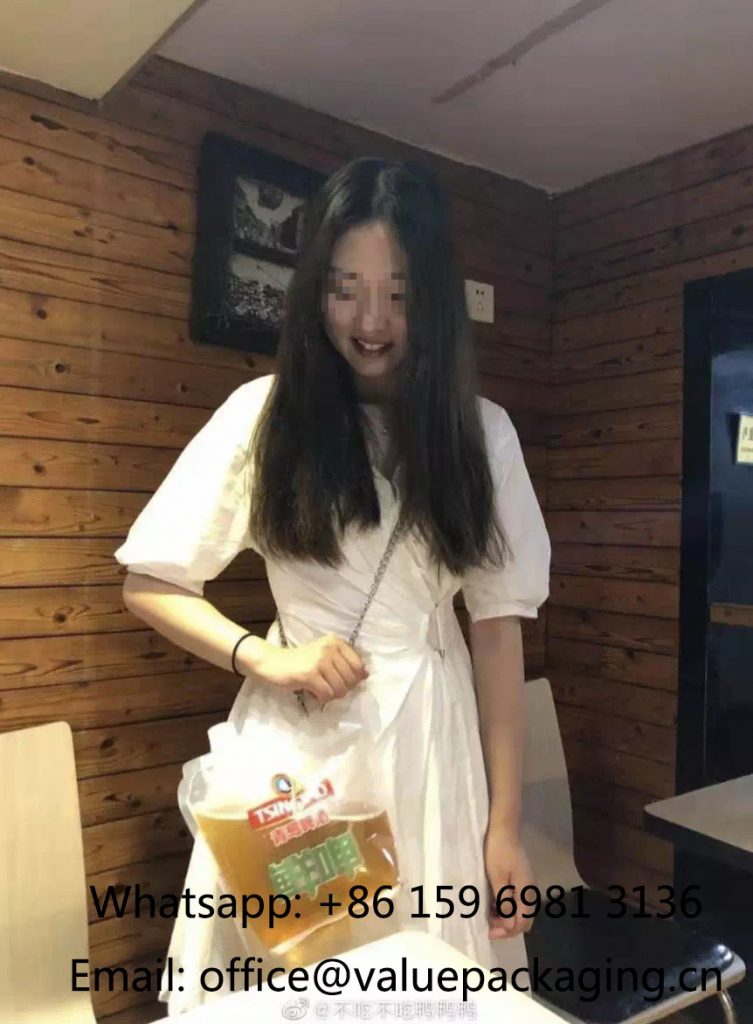 The cool beer will just be filled into the standup pouch through the spout, usually 1.5Liter, 2.5Liter are the most common package volume and then the closure is screwed onto the spout after filling.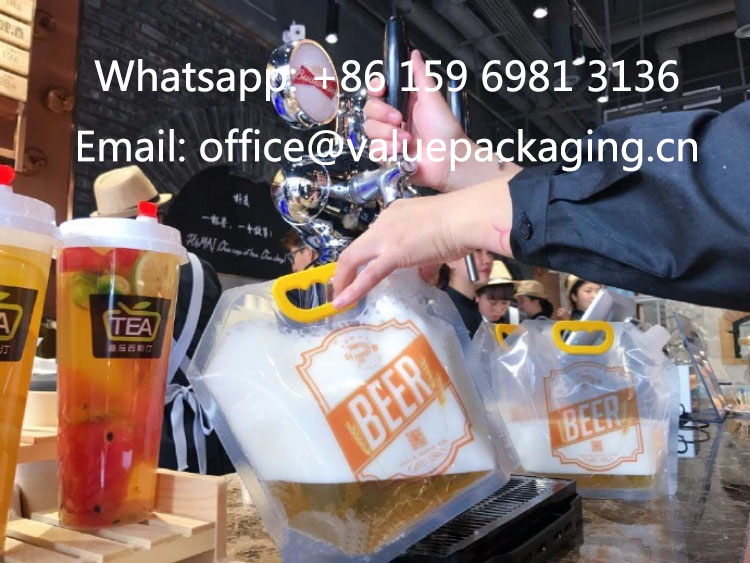 As a reliable manufacturer for standup pouch with spout, we are glad to bring summer pleasure to people. Of course, that will need our standup pouch with spout to be strong, tough and durable, this is our principle for produce.
So, we usually perform drop test for these standup beer pouch with spout, 1.6m high for 3 times, horizontally and vertially, to test the bag strength.
Just watch the video.
Going on for fun, and going on for quality packages!