Dated: Dec 5th, 2020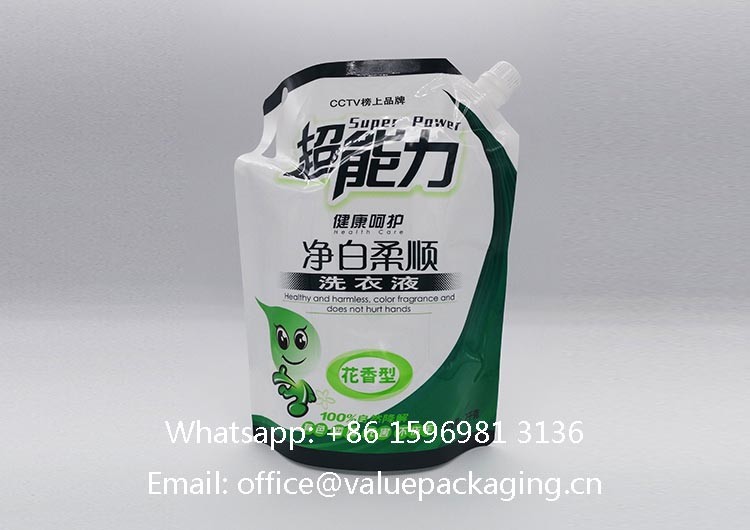 This is a standup spout doypack intended for 2kg of household cleeaning chemicals by a chinese customer.
Below are some tests we perform during the produce of this doypack.
Penetration test: to avoid tiny holes in the heat sealing process
Airtight Test:
Burst Pressure Test
Drop Test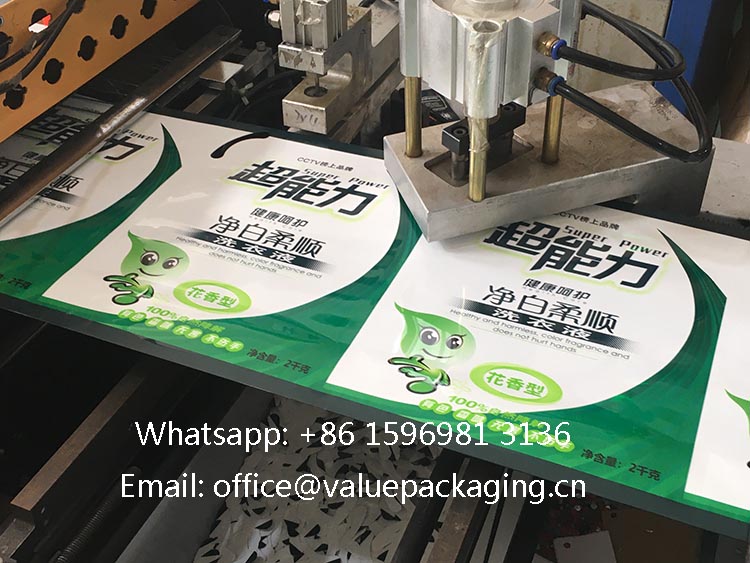 You can watch this video for more understanding on our daily QC work.
Among all the tests, the drop test is considered as the most reliable method to check the strength for the standup spout doypack, as it is alike the siutation when a filled package falls off from the shelf.
When a filled package falls off the shelf, in most cases, the bottom will touch the ground first, so at that sudden most, a great tremendous force is appled on the pleast of the bottom, which may break.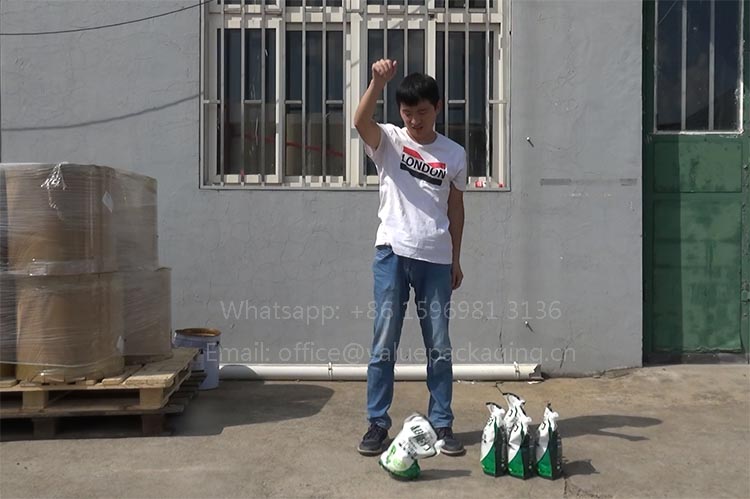 Drop Test Standard
According to industry standard, 1.2m should be considered as the dropping height. However, usually we perform harsh test with dropping height at 1.8m, vertically, for 3 times.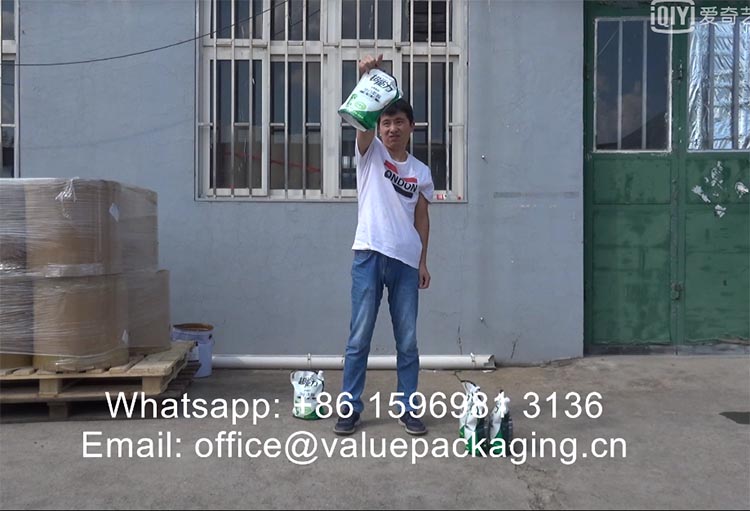 Video Test
Watch the below video to understand the drop test on 5 doypacks.