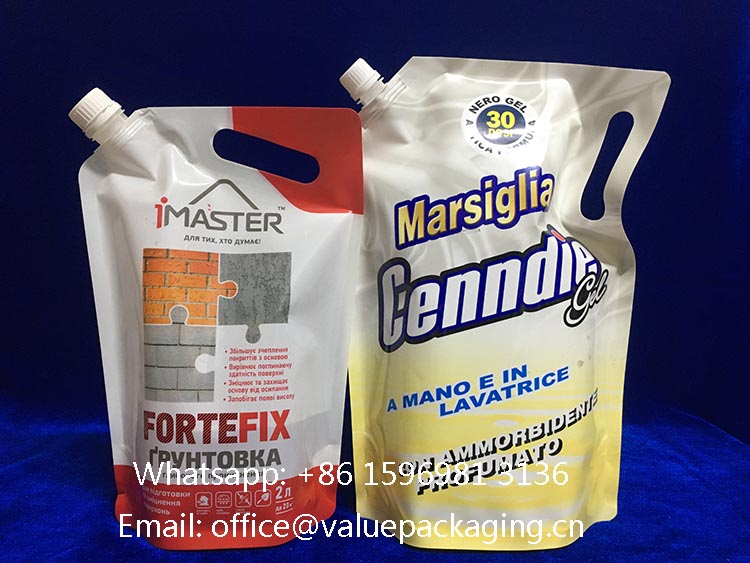 White standup spout pouches are well intended for the packages of windshield washer liquids, household cleaning chemmicals, fertilizer liquids etc, from 1liter to 5liter volume. The white pouch body will not only present solid artwork effec to the consumers, and also protect the inside protects from the sunlight. The most common used foil structure is as below.

However, there are two types of white standup spout pouches based on the inner LDPE film, which is semi see-through package, and the other is totally opaque.
Hereby, we are going to give a further analysis.
Semi See-through standup pouch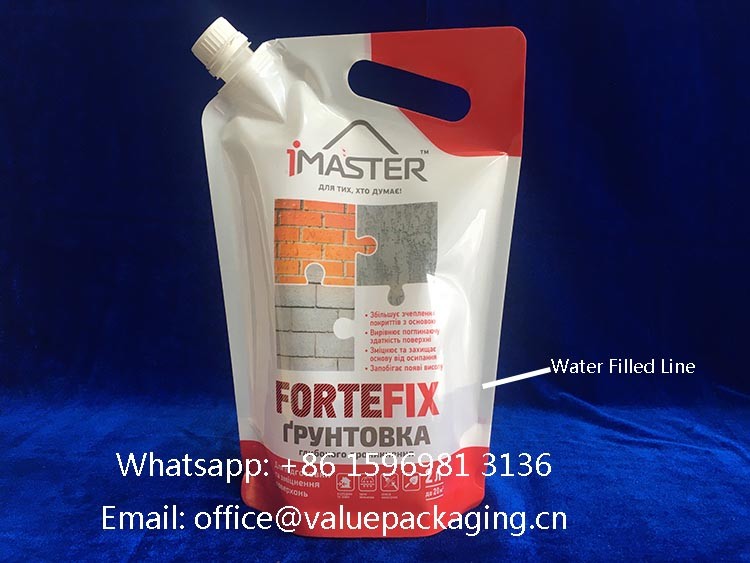 This package adapts the foil structure PET12/PA15/Clear LDPE film, and the white effect is achieved print a white background during the artwork print process.
Totally Opaque standup Package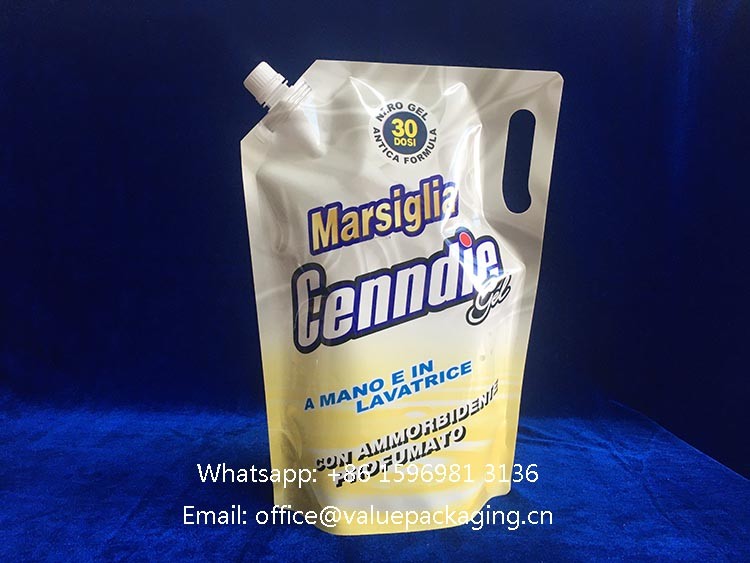 This package adapts the foil structure PET12/PA15/White LDPE film (150~200microns), with the thickness of white LDPE film decided against the application requirements.