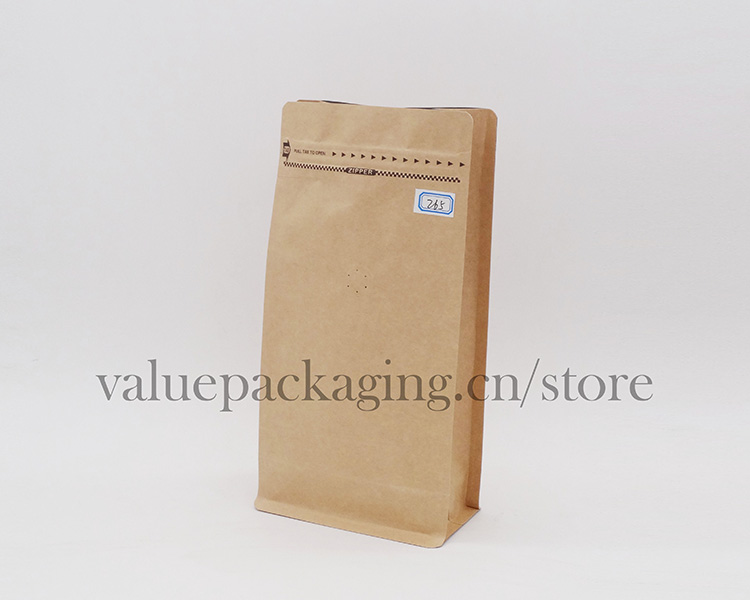 When it comes to coffee packaging, the barrier property is essential. However, for kraft paper, it is naturally very low in barrier performance, so usually a layer of barrier film is needed to entrap inside the kraft paper foil. Below 3 barrier films are the most used in foil laminate.
so, we are going to start talking on the structure of kraft paper foil based on these 3 barrier films.
VMPET barrier film
Kraft/VMPET/LDPE
This structure realizes the coffee package with kraft paper on the outside, that is quite kraft original in consumer's impression. However, there are some unevitable damage when the foil is converted into box bottom bag, as there are repeated folds of the foil that may break the outside kraft.
MatteBOPP/Kraft/VMPET/LDPE
Matte BOPP film is applied in this structure to avoid showing the damage
Matte Lacquer/PET/Kraft/VMPET/LDPE
This structure is to optimize the surface of the final bag where Matte BOPP is not able to present great finished appearance as it is not able to withstand high temperature in bag-making process.
Aluminum Foil Barrier film
Kraft/Al/LDPE
This foil structure can be well intended for bottom gusseted standup pouch, however it can not be a good package when it is converted into box bottom package.
Kraft/PET/AL/LDPE
A further PET layer is added into the foil structure, to work as buffer layer between kraft and aluminum foil, as these two films are both rigid, and not able to elongate.
MatteBOPP/Kraft/Al/LDPE
Thie matte BOPP film is on the outside of the foil, that can try to hide the break of kraft paper in bag-making process.
Matte Lacquer/PET/Kraft/Al/LDPE
With a PET film on the outside, it can well protect the kraft paper from seriously damaged during bag-making.
GL film
GL film is able to realize the final package that can pass metal detector, that is much favored by some customers.
Kraft/Gl-Film/LDPE
MatteBOPP/Kraft/Gl-Film/LDPE
Matte Lacquer/PET/Kraft/Gl-Film/LDPE
Kraft paper biodegradable coffee bag
When it comes to the biodegradable coffee bag made of kraft paper, there should be not any barrier layer in the foil structure, as any of these barrier films are not biodegradable. To realize fully biodegradable, the kraft paper will have to be laminate with a corn-starch based film and converted into bags.
Read here for more.