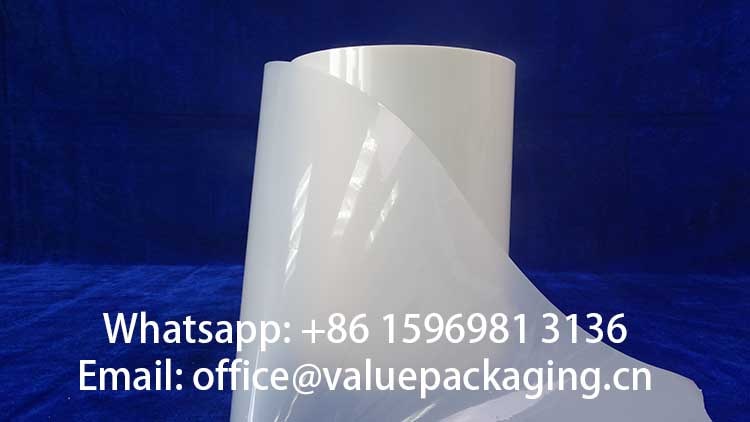 With ourside layer printed with custom artwork design, BOPLA film can be working alone for many products packages, like food, bread, flower, and gifts.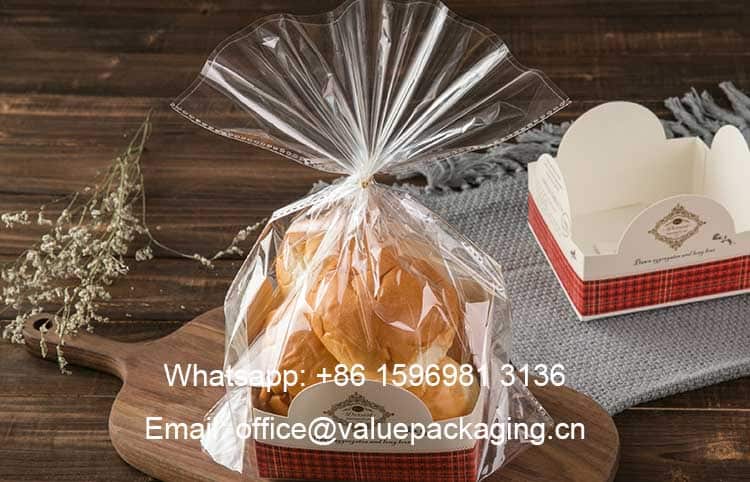 However, it is soundy and noisy for single BOPLA film layer, and some customers may not like it, you may check here to understand more.
PLA film is usually produced by blown process, and the film is usually soft and good hand touching effect.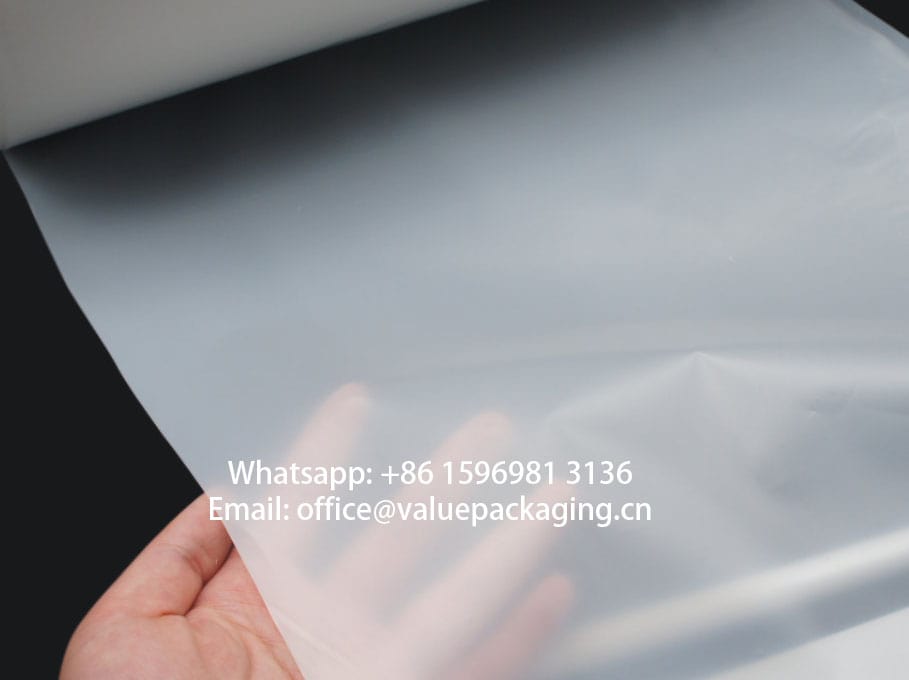 So, when PLA film is laminated with BOPLA film, it should combine the advantages of these two film materials, and able to be extended to more applications.
Foil Laminate Structure
The graphic of BOPLA/PLA foil structure is as below, and you can see, the print is applied reversely on the inner side of BOPLA film, and then laminate with PLA film 40~80 microns through an adhesive layer.

Property
Good stiffness
This foil laminate is acheived with good stiffness which can support good standing effect when it is formed into standing pouch packages. And you may have a good understanding the stiffness by below video.
Good mechanical strength
As of the excellent mechanical property of BOPLA film, this foil lamnate is of great tensile strength, with typical value 60~70 Mpa for machine direction.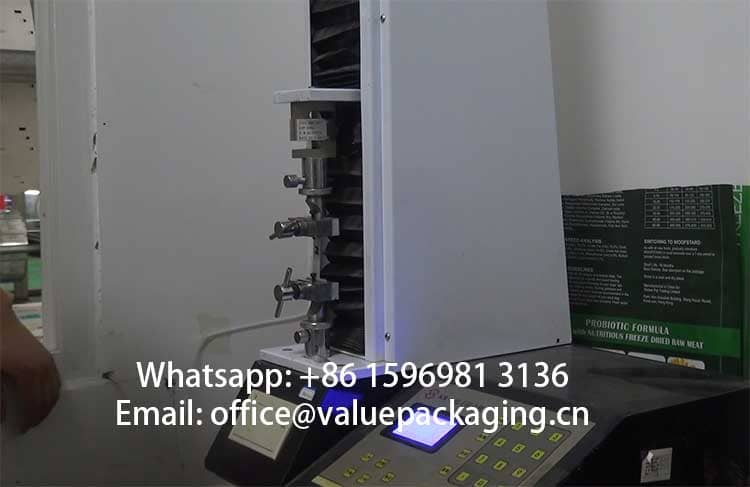 You may read here to understand more on tensile strength test for BOPLA/PLA compostable foil materials
Compostable
Both BOPLA and PLA film are certificated compostable in home/garden and industrial conditions, with certificated list below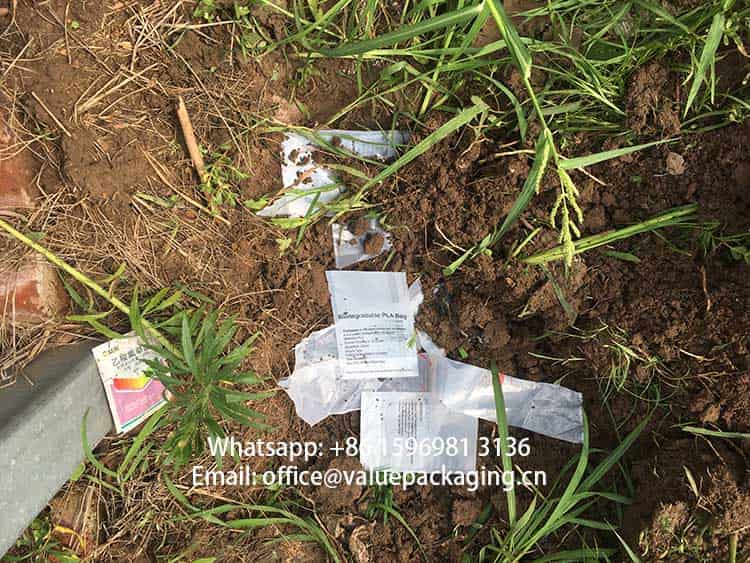 You may read here on the compost test of this BOPLA/PLA laminated foil in nature soil conditions.
Good artwork presentation
BOPLA film is an excellent print substrate film of high clarity, and also the haze of PLA film is going to work as background for the artwork, that will be able to present the artwork print in a vivid and fantastic way.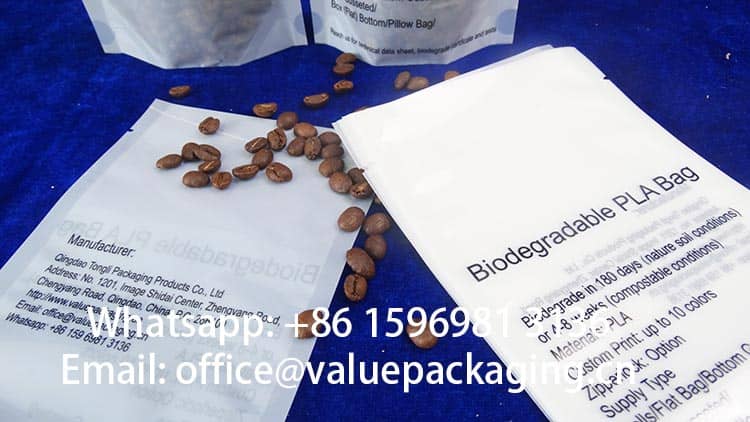 Applications
This BOPLA/PLA compostable foil material can be widely used for many proudcts, which do not have strict requirements for WVTR and OTR for the package.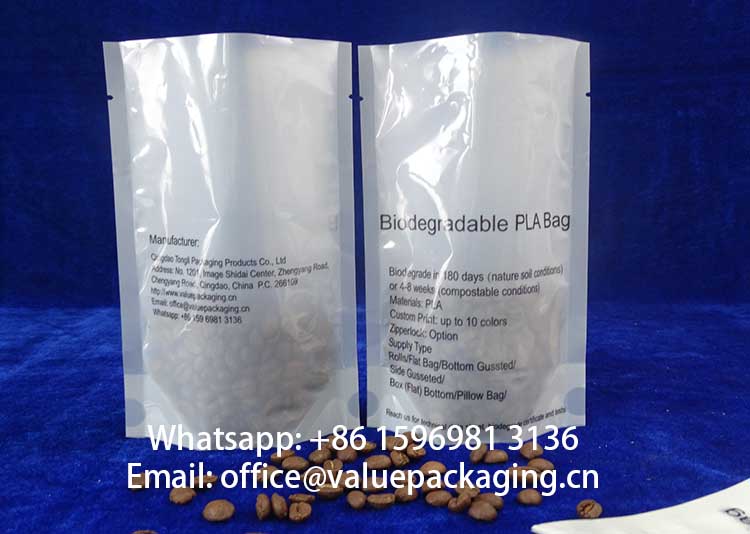 OK, here we come to the end of this post, just reach us if you have any other questions.