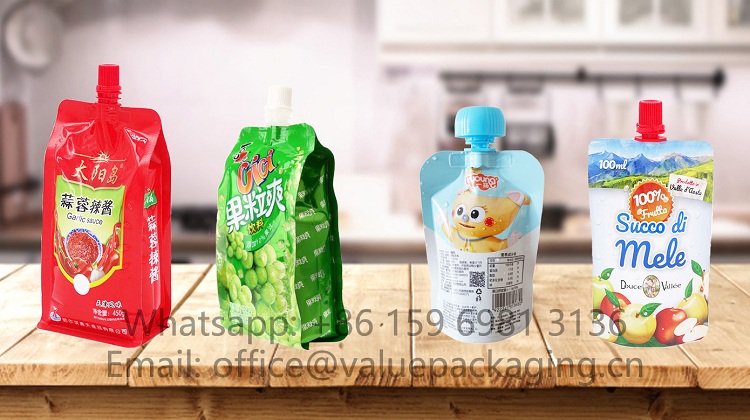 Aluminum foil spout doypack is to describe the standup doypack with a plastic spout on the center top or corner that can be very good packages for liquid products like juice, semi-liquid products like sauce, ketchup, powder products like milk powder, etc.
so in this post, we are going to get a further explaination on aluminum foil spout pouch, and hope it be
Spout and Closure
Spout and closure forms the filling, seal and re-close property for the spout bags.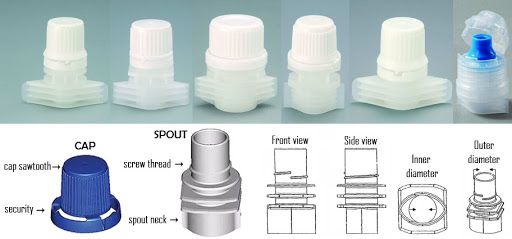 The key point is to well weld the spout onto the doypack, with sufficient seal, no leakage and also no damage between spout and doypack, and we will introduce more knowledge regarding spout welding in future posts.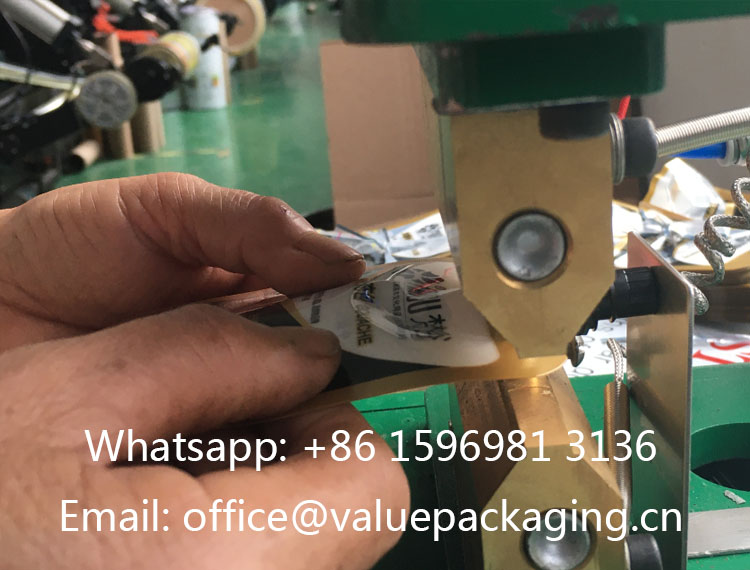 Foil Structure
Without inner sealing property, The aluminum foil will have to be laminated with other substrate film to realize all the functions needed for an integrated package, with most common structures as below, with each later one tops over the previous one in quality and price.
PET/AL/LDPE, limited to packages with volume lower than 200ml
PET/AL/PA/LDPE, most common used structure, with the premium quality.
Of course, The inner LDPE film can be replaced by Retort CPP Film if the customer need to sterize his product in retort equipment.
Barrier Performance
Aluminum foil is considered with the best barrier performange against WVTR (shor for water vapor transmission rate) and OTR (Oxygen transmission rate). In below data talbe, it shows the values for OTR and WVTR are both 0, which are actually not the reality, as there are unevitable some pinholes on the aluminum foil.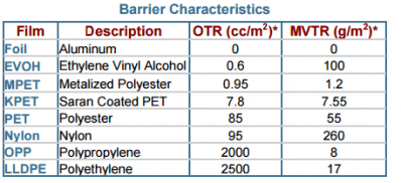 So, when the aluminum foil is laminated with other substrate films, the final foil laminate is considered as great barrier foil for many products, like coffee, juice, sauce, tomato ketchup, milk powder etc.
Bag Type
Bottom gusseted doypack with spout is the most used pouch in kinds of products packages, as it is able to realize great presentation of the products, in excellent quality, and most importantly, at the lowest cost.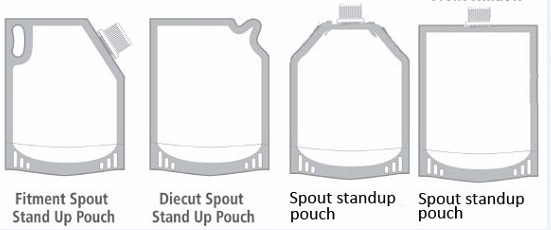 You may read article here to understand why it is of the lowest cost amoung all the bagtypes here.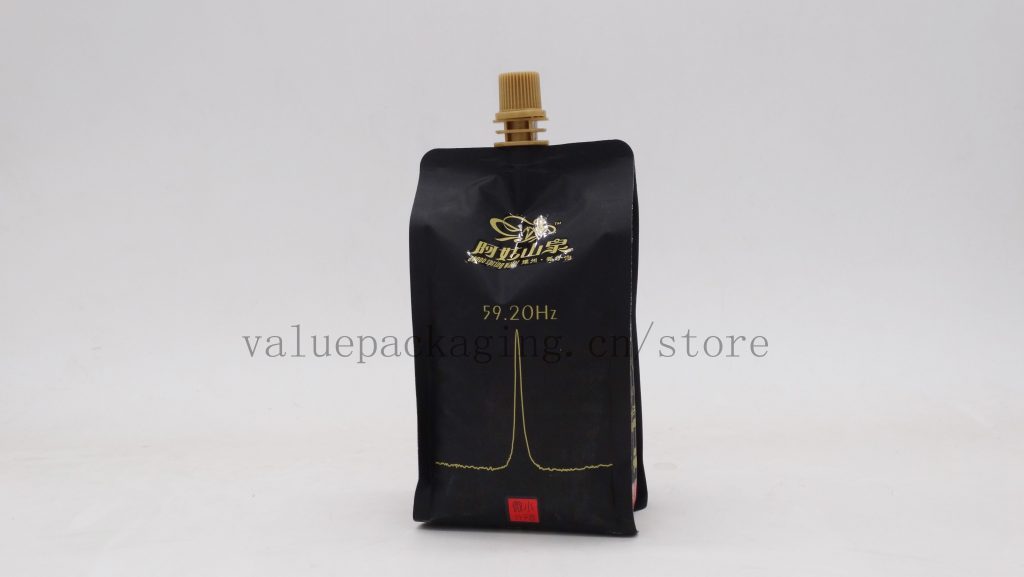 Side gusseted standup pouch with spout is also called spout cheerpack, which is able to create a fat package effect, that may be prefered by some products, like jelly, baby food products.
The drawback for the spout cheerpack is, when the volume is not more than 350grams, it may be difficult to stand well. Read more here http://www.valuepackaging.cn/spout-cheer-pack-unable-to-standup-well-when-products-filled/
Box Bottom Standup Pouch with spout
Box bottom standup pouch is developed against the need for pet foods and treats, and soonly extend its application in many other areas like coffee beans, foods, snacks and nuts, sauce, etc. Of course, a spout can be placed on the center top on the box bottom standup bag that can be well intended for juice, sauce, tomato ketchup etc.