When converting the kraft paper into box bottom kraft paper pouches, usually there needs an outer plastic film, with foil structure as below. and in most cases, the outer film is Matte BOPP film.

Of course, with another film layer reinforced, the cost will increase accordingly, and in this post, we are going to give a details anaylis why this happens.
Print quality
With porous fiber holes on the kraft paper, the print ink may penetrate into the paper fiber, that will cause the colors to lose. However, when the ink is printed on the plastic film, usually a solid ink layer is formed on the surface that is able to present the original colors as real as possible. so any customer would like to persue the ideal print of the artwork is advise to choose an outer plastic film as print substrate.
Furthre more, to print directly on the kraft paper, usually the artwork can only be in simple colors or simple design, as 1kg box bottom coffee bag shwon in below picture.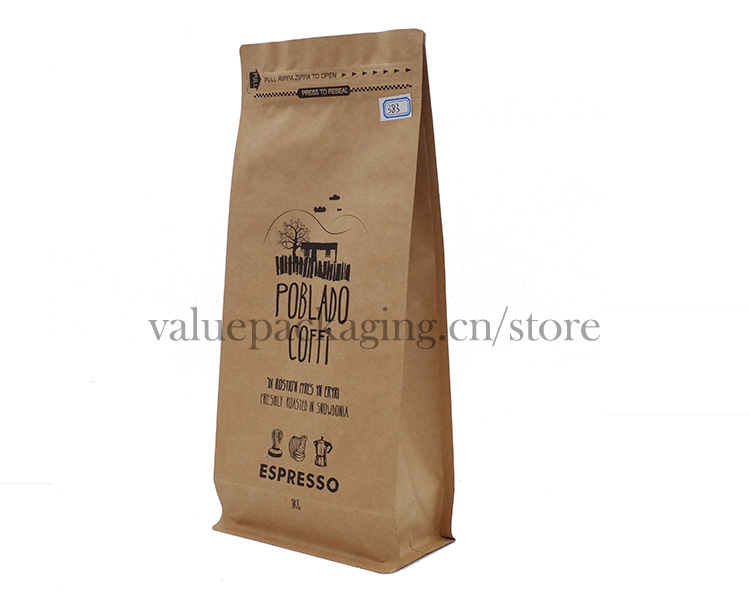 However, complicate artwork with complex colors combinations can be well realized onto the matte BOPP film up to 10 colors in our plant. The artwork print is able to present a solid and vivid visual effect, and then further the printed matte BOPP film is going to laminate with kraft paper, which finally achieves much better color presentation on that of directly print on kraft paper, shown as below.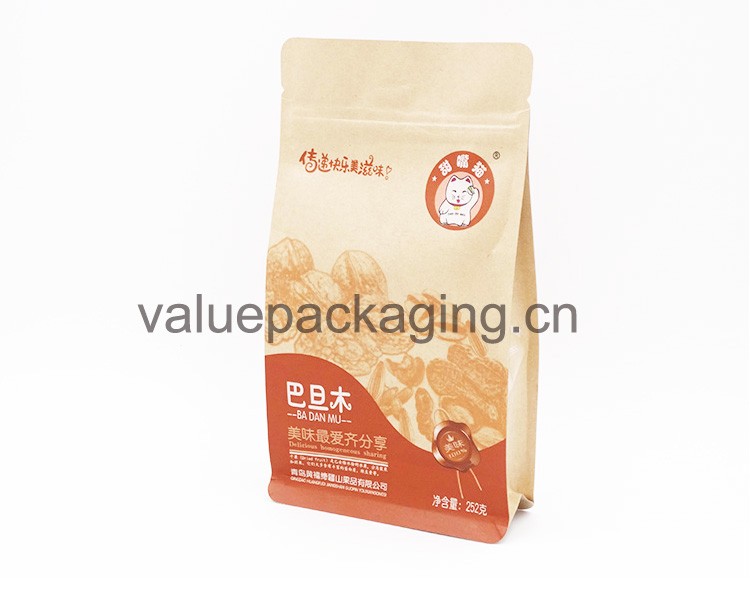 Outer protection

When the kraft paper is on the outside of the foil laminate, take below structure for example, when the foil laminate is further converted into box bottom bag, which will get both the two sides and bottom gusseted.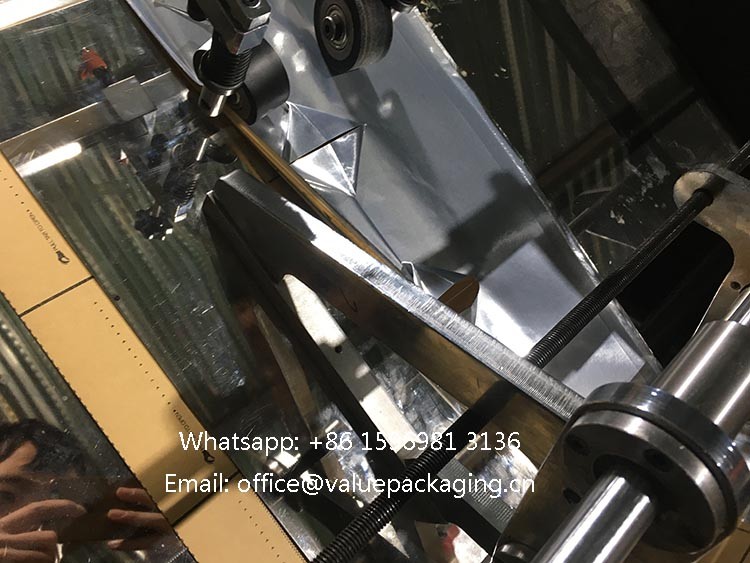 The foil laminate will pass through many rollers, and also the foil laminate will be folded repeatedly, that may cause some damage on the gusseted point on the surface of kraft paper, shown as below picture.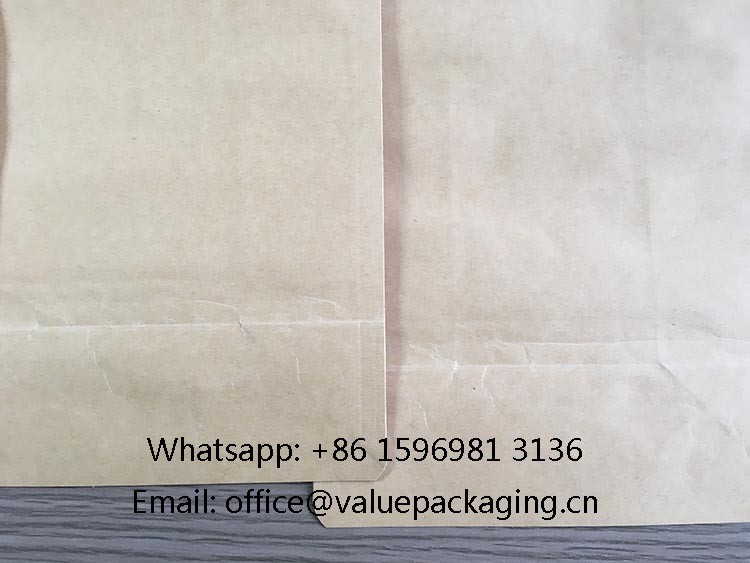 Both kraft paper and aluminum foil is rigid, without elongation rate, so when the kraft paper foil laminate is foled for several times on the bag-making line, there will be unevitably damage to the kraft paper.
And an outer plastic film protection will make the situation much better. you can watch the below video of the gusseted point on the front of the box bottom paper bag with an outer film protection.
However, when the kraft paper foil laminate is converted into bottom gusseted pouch or side gusseted pouch, there is not so many folds, and usually there is not damage on the surface of kraft paper.
Ok, it comes to an end. Nevertheless, kraft paper bags with or without outer film are both quite popular in the market. You may reach us for further ideas to optimize your packages.