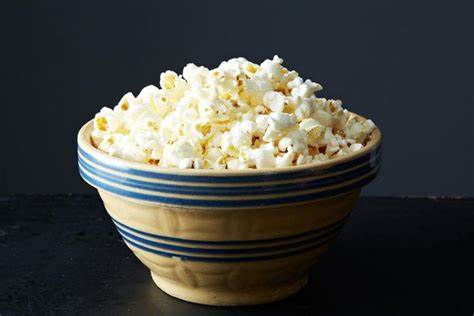 It is absolutely necessary to get a good barrier package for your milk popcorn when you want your products to keep its original flavor and freshness at the first opening of the package in consumers hand, even after a long period of standing on goods shelves. A good barrier property enables the package with good property against contaminations, sunlight, greases, oxygen and moisture, so the choose of packaging materials matters.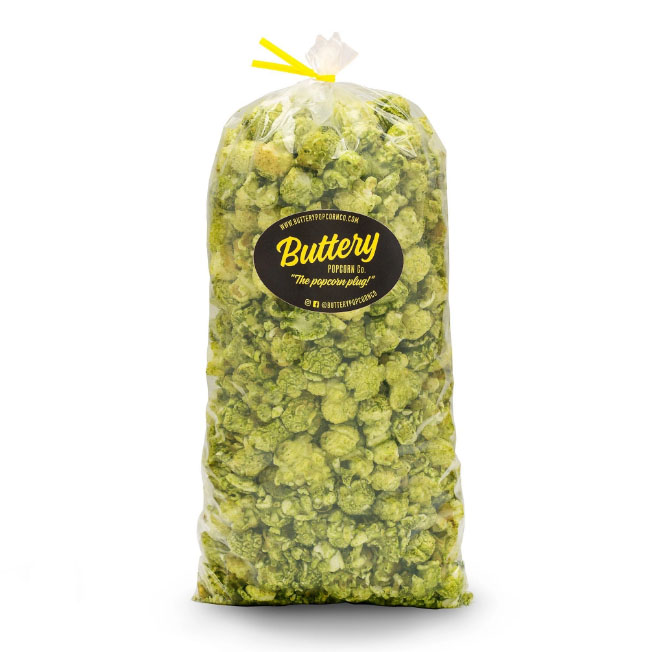 A clear package is enable to be given great barrier propery against oxygen and moisture, however it can not protect the milk popcorn from sunlight. In flexible packaging applications, the most used sunlight-shielding substrates are VMPET film and aluminum foil, both with enough barrier property against oxygen and water vapor, see the OTR and WVTR value as below.

VMPET film is realized by coating a very thin layer of aluminum atoms onto the PET substrate film, with thickness around 350~500 Å , that is about 1/140~1/200 of the thickness of normal aluminum foil 7 microns.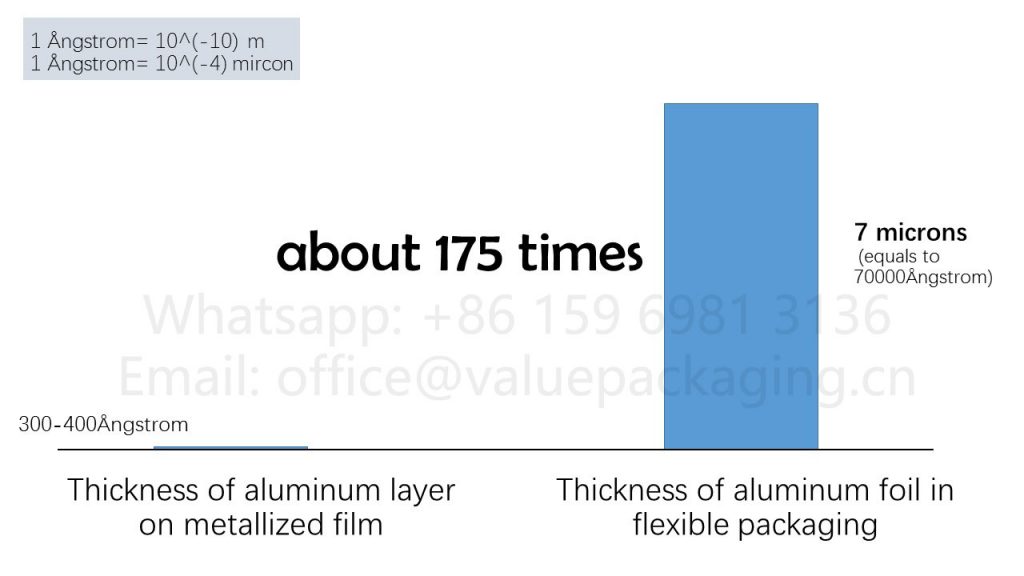 Actually when we try to see through the metallized PET film against the light direction, we are able to halfly see through it, as below picture, you can see the figure of tall buildings through the VMPET film.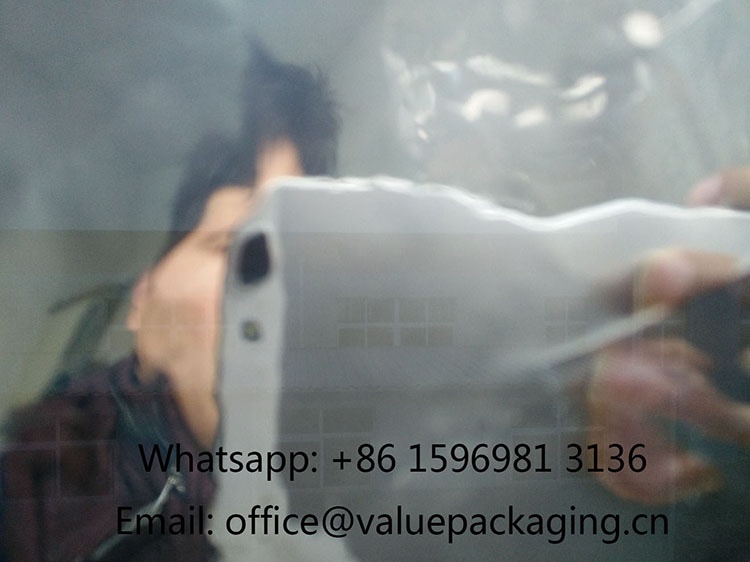 so the sunlight shielding property for VMPET film is surely far behind aluminum foil, however it provides people with a much cost-effective film with enough sunlight shielding property that meets the packaging requirements for many products. In commercial market, the price of VMPET film is only 1/2~1/3 of the aluminum foil price.
So in actual packaging application, PET/VMPET/LDPE foil laminate becomes the best ideal package for milk popcorns with relative lower cost.

Outer PET film working as print substrate and outside protection.
VMPET film working as middle bone layer and barrier layer.
Inner LDPE film working as sealant layer, to convert into different forms of package.
Further more, PET film is quite adaptable for industrial processing, that makes the produce of this PET/VMPET/LDPE foil laminate much easier, that will also help to reduce the produce waste.
All customers would like to print their logo onto the package, and we are able to realize the customer artwork in great quality up to 10 colors, with matte finish effect available, so you can rely on us for the print work.
The first step before the customer move into artwork design is to locate the sizes of the pack, as below you can see the width and height needed for a 100g milk popcorn.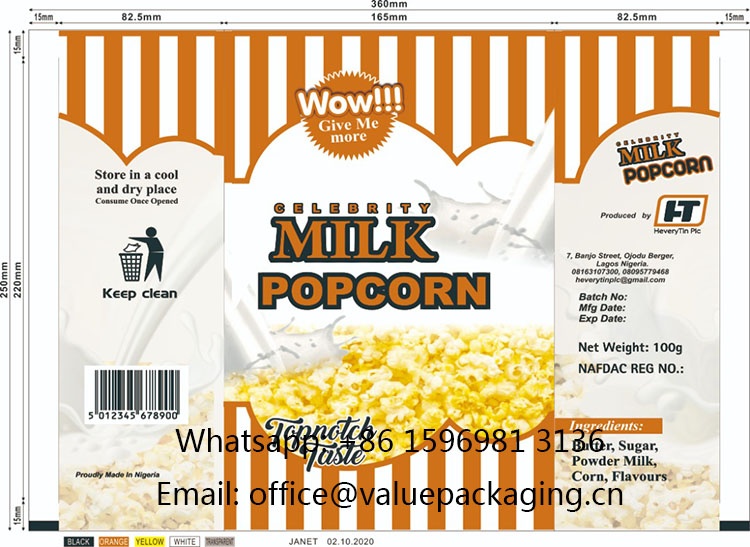 Of course, different customers may have their own preference for the package weight, and we would like much to assist with the customer to test the sizes needed for their products.
Welcome to reach us at office@valuepackaging.cn if you need other assistance. Good luck!