A quad seal bag is also called a side gusseted bag, as the bottom expands into a quad when the products is filled into the package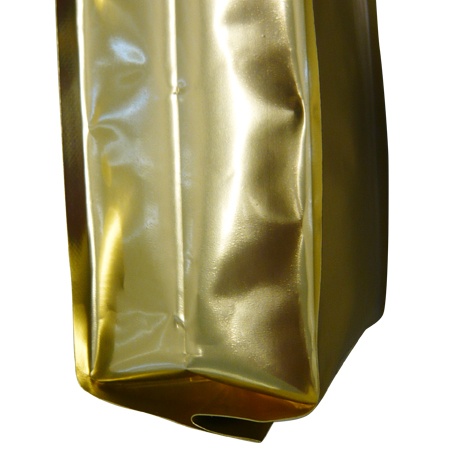 The side gusset will be expanded when the products is filled, and then the pouch will finally hold more products than the flat pouch and bottom gusseted pouch with the same external dimension.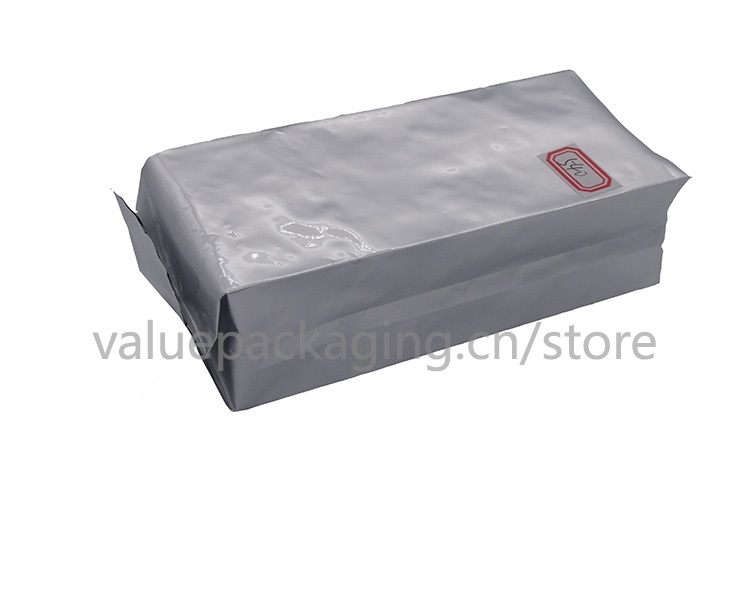 The top part will be sealed after the products filling, below photos shows the final standup package.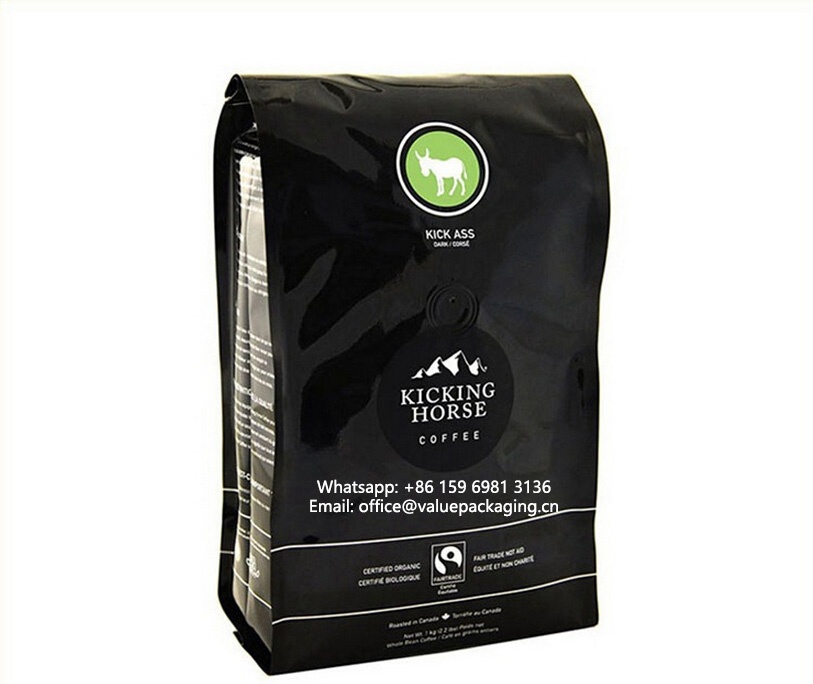 So, quad seal standup pouch is not only intended for packing coffee, many of the products in our daily life can be cost-effective with this package.
No zipper available
Unfortunately, any zipper is not able to be placed onto the quad seal coffee pouch, as you can observe from below video, when a zipper is heat sealed into a package, the pouch will have to be made in transverse direction on the machine.
However, for the side gusseted pouch, as the two sides will have to be gusseted into the pouch at the same time, so it will have to be outputed in machine direction, that is just in conflict with the zipper accommodation into the pouch.
Tin tie
A quad seal pouch is much preferred with the better standing effect than bottom gusseted standup pouch, and at the same time, a re-sealable ability is also a must for the package, that's why the tin tie is developed.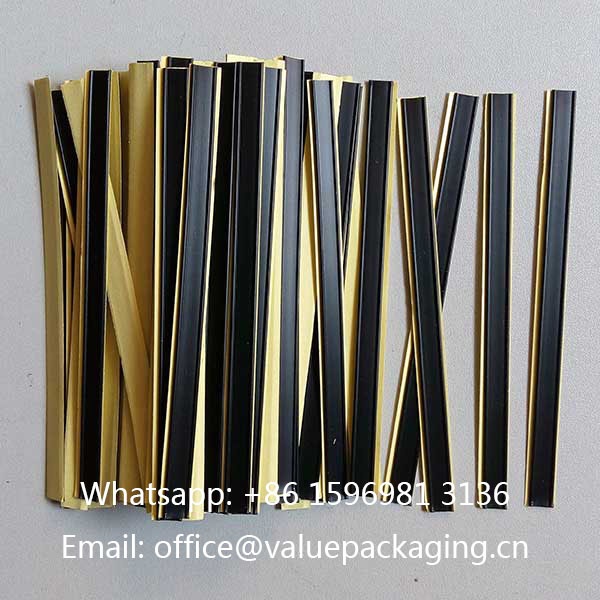 The below graphic shows the working theory for the tin tie.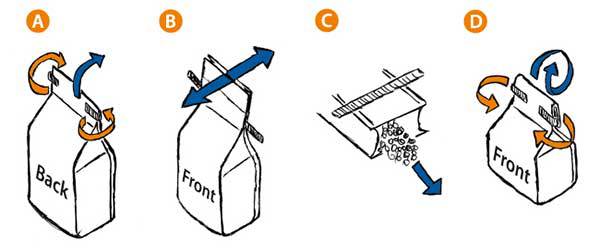 However, the airtight property for tin tie close after opening is indeed not good as zipperlock, just watch the video.
Four Edges Sealed Side Gusseted Pouch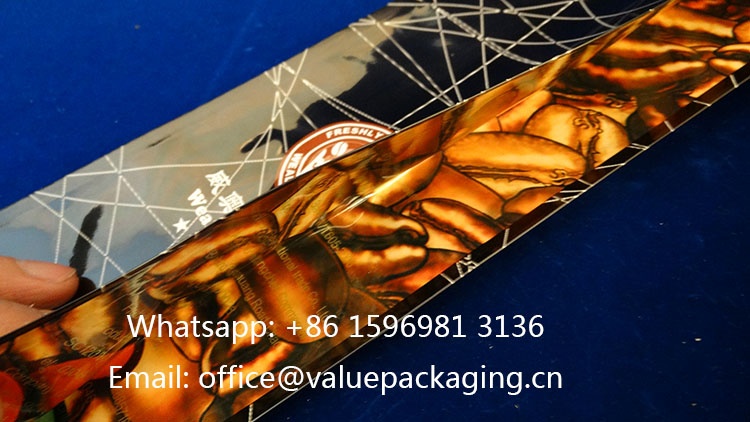 four edges sealed means to seal the four edges of the both gusseted with a certain width of heat sealed area, that will make the standup pouch package with sharp edge effect.
Back Sealed Side Gusseted Pouch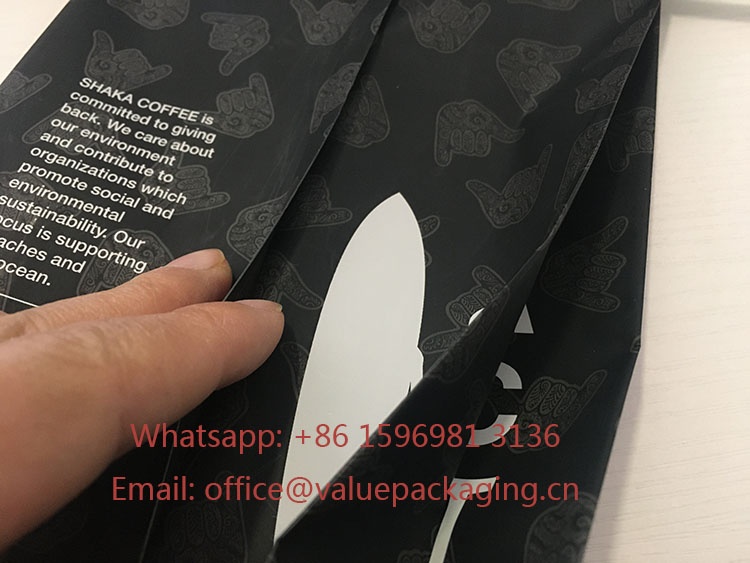 The side gusseted bag with back seal enable coffee bag to expand into round package as shown in below picture.