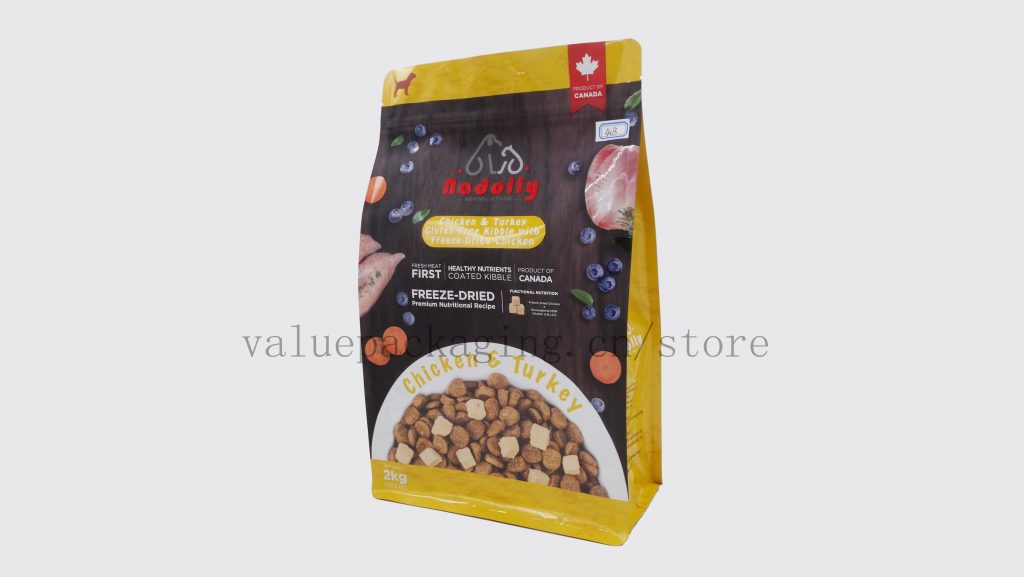 Metallized film pouches refers to the pouch packages that contains metallized film in the foil laminates.
Metallized films mostly used in the mutlilayer laminate packages are VMPET (usually as middle layer) and VMCPP (as inner seal layer). VMCPP film is mostly intended for rollstock foils, and VMPET is well intended for standup pouch and rollstock foils. so when we talk about metallized film pouch, we mean metallized PET film by default.
Metallized PET film is highly prefered in the flexible packaging as of below excelleent properties
High Barrier Performance
Sunlight Shielding
Bright metallic effect
Processing stability
Metallized PET film usually works as the middle layer in the foil laminates, with common structures as below.
Barrier Property
The barrier property for metallized film pouch is some worse than aluminum foil pouch, however metallized film pouch can meet most requirements for most consumer product at lower cost, as barrier property for metallized PET film is worse than aluminum foil.
Lower Cost
However the price for metallized film is only 1/2~1/3 of the aluminum foil. so generally speakinig, metallized film pouch is able to realize final packages with relative lower quality than aluminum foil pouch at a lower cost.
Clear window
Different from aluminum foil, the web of metallized PET film can only be half part metallized, and the other part left transparent, as below photo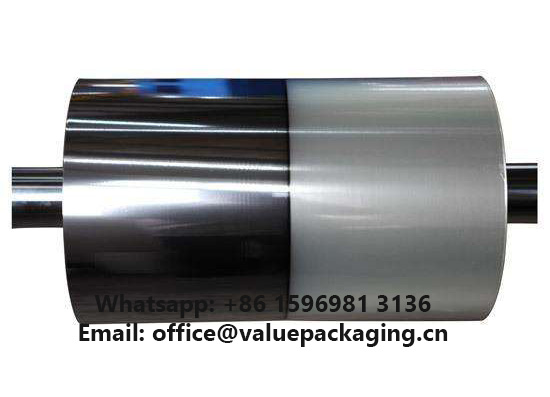 This half web metallized PET film enable the pouch to have a bright metallic background, and a transparent front, as below image.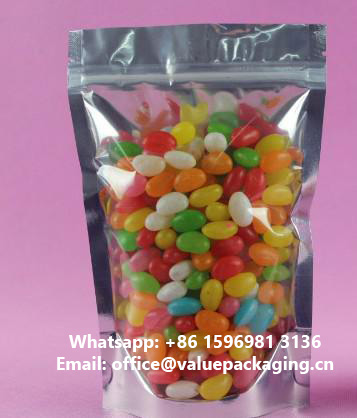 Further more ,the front side of the pouch can be printed with artwork, and leave a certain shape of clear window, to enable the consumers to see the products inside, as you can observe the zipper pouch we produce for our Malaysia customer.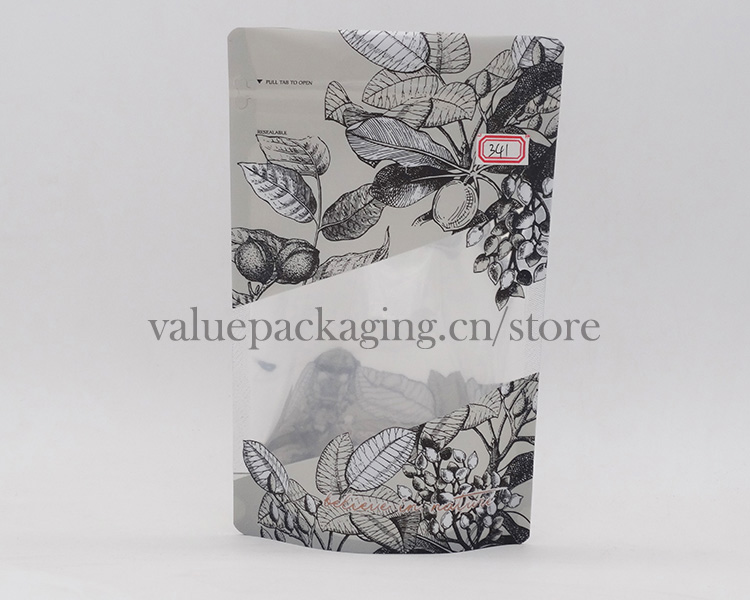 Solid and Vivid Print
With bright metallic reflective effect, the metallized film is able to reflect the light back, so when the artwork is printed, the metallized film pouch appears more solid and vivid print than the pouch without metallized film, as you can differentiate the two pouches easily.
The right standup pouch is MatteBOPP/VMPET/PE, and you can not see through it, and the print seems solid.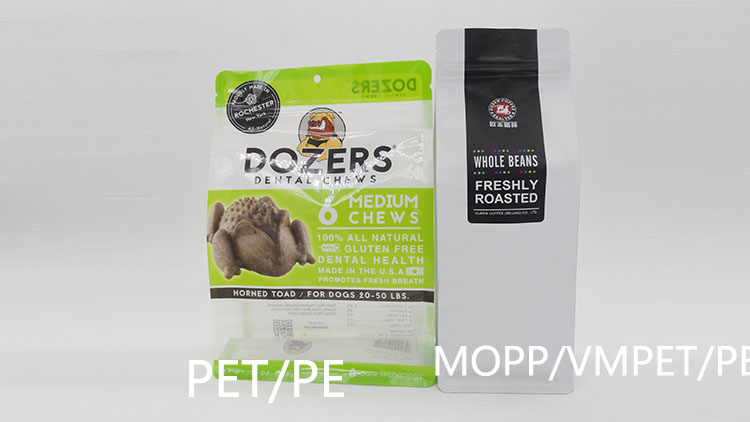 Metallized film is used for many products packaging, as it provides enough barrier property at lower cost that most products will be able to afford. We will give further analysis on the wide applications in the future.