When some customers just start to customize his first package, he may be surprised by the cost of the print cylinders. He may be very confused why there is further charge on the cylinders against his artwork design, and most importantly, there is a set of cylinders needed, maybe 5, 6, or even 10 colors against his artwork.
In this post, we are going to give a detailed analysis, and hope it clears your confusings.
Below is the print proof for a standup doypack with spout intended for 100g chilli sauce, you can easily find two different colors on the main body of the package, white and red. You will surely understand these two colors can not be realized in just one color. It can only be realized in two separated colors.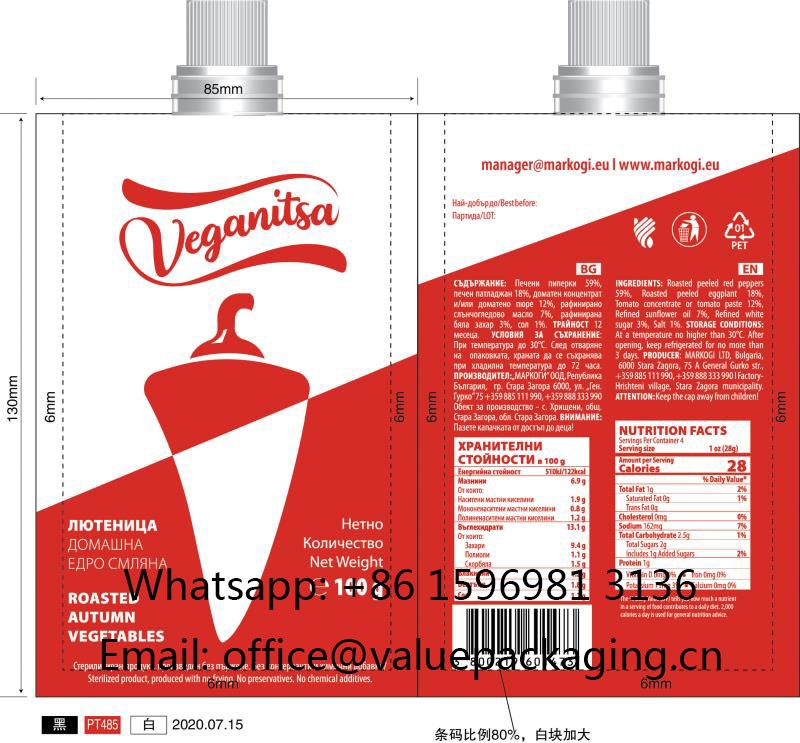 and let's further check a more complicate artwork as the 100ml juice spout doypack shows, the mountains on the top part, and the apples images on the bottom part. These physical images can not be presented into visual effect just by one color. Actually, these colors are presented to our eye sight by color overlapping.
When we talk about color overlapping, actually there are two most used color modes, with RGB mostly intended for electronic presentation, such as jpg files, and the other is CMYK, which extends to physical forms, such as books, magzines, packages, advertising flyers, etc.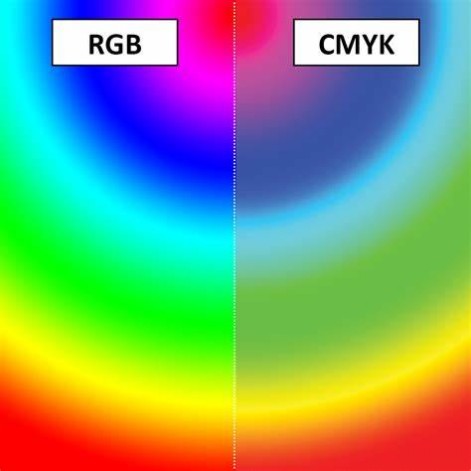 So, when an artwork design is going to be printed on a package, we have to follow the CMYK rules. That's why when you finish your artwork design, you will have to forward to us for further reviews, as we are going to do color analysis work, to decide how to realize the best print effect of your artwork design.
In actual applications, to make the package more attractive, there are some other decorations developed, such as spot color, matte finish, high glossy, and even golden color highlight, these further decorations will also need further colors to realize. That's why some artworks may need even 10 colors to print.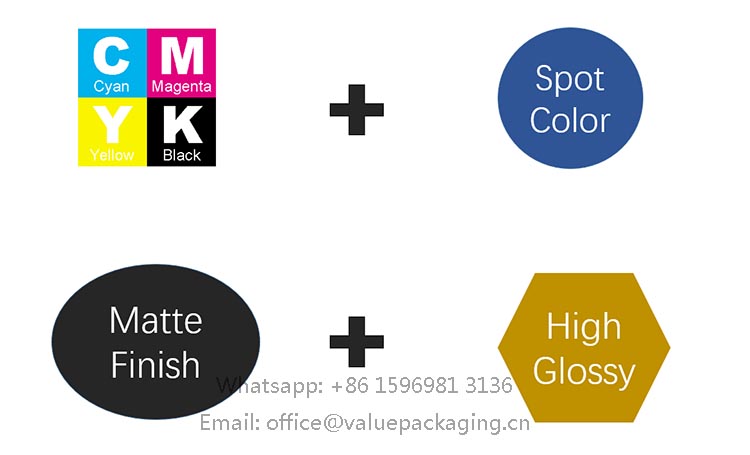 However, in actual print process, one print unit can only print one color, as shown in below picture, the bright metallic part is the print cylinder, whichi is immersed into the ink tank, that is going to carry the ink in its engraved cells, and then transfer to the substrate film.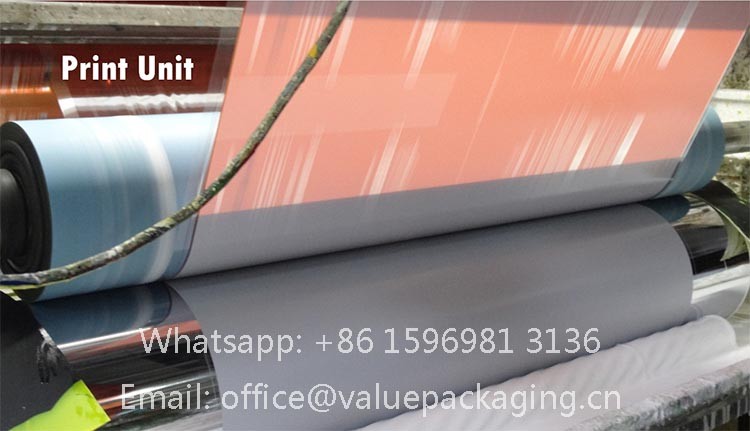 The image will have to engraved ahead on the cylinders with tiny cells, so the cells can carry the inks, with details as below.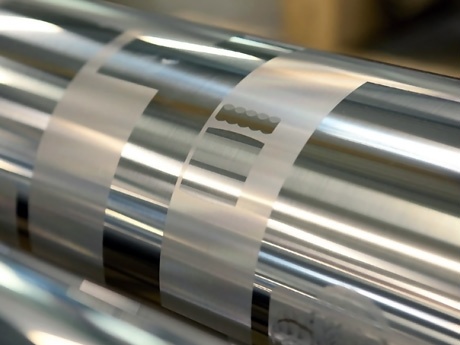 so, a print press may own 9 print units, or even more, that is going to cover the need for printing more colors of the artwork design. and also that's why the print cost is different for different factories, the machines may be different, which are able to realize print quality in different levels.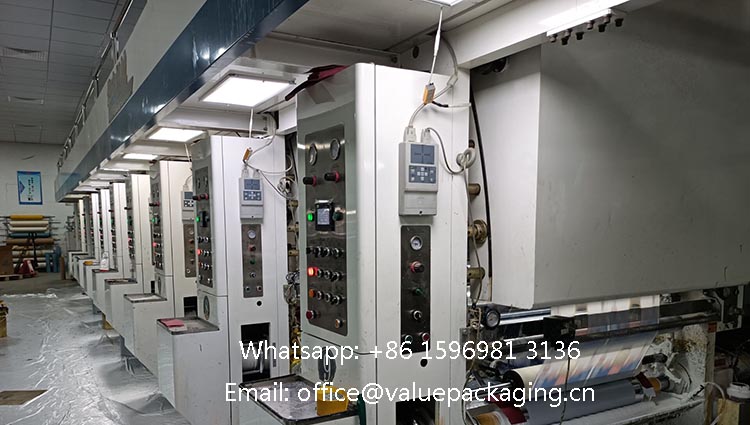 so, up to now, you can understand why we have to further charge on the cylinders against your artwork. If you do not need custom print, in mostly cases, there will not be cost on cylinders, except for box bottom bag, which will be explained in futhre posts.
Video Explaination
You can watch the video explaination if you want to have a further understanding.