A bottle shape spout pouch is highly welcome in the consumer products market as it simulates the bottle, and on the other hand, reduce the package cost. Spout pouch even outstrips bottles packaging for some repeated use product, like sauce, kechup, etc.
Nevertheless, spout pouch with bottle shape is more and more widely used for many products packaging, like juice, soybean milk, juice, sauce, water products, and we have been producing this spout pouch for our customers, below items are some collection of the bottle shape spout pouch we are producing.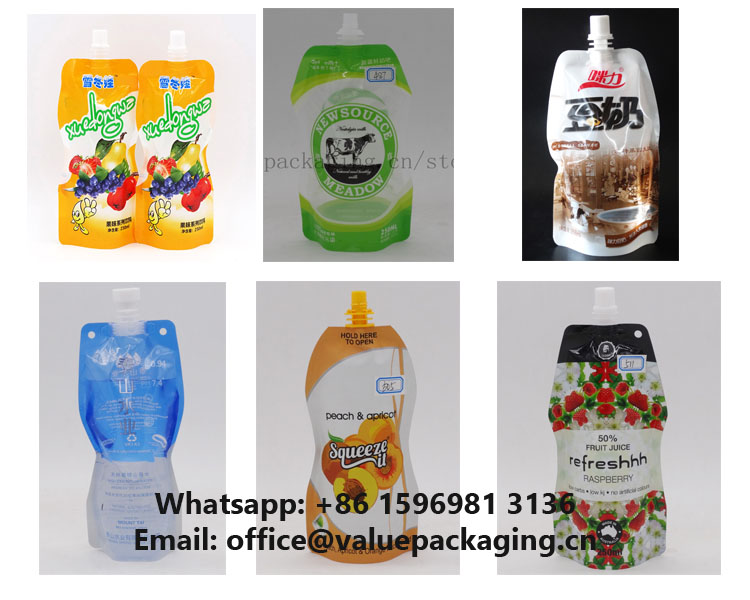 When it comes to the volume, 250ml is an ideal volume for most consumer products, so here we are going to talk about an ideal sizes for 250ml bottle shape spout pouch.
For the bottle shape spout pouch, they are all bottom gusseted, as below graphic. The bottom gusseted part will expand when the product is filled, and that's how the spout pouch stands.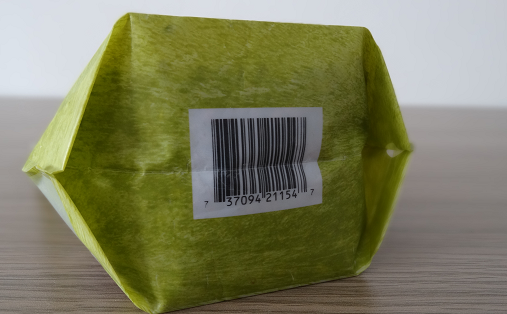 When we talk about the sizes for a spout pouch, usually we just talk about the pouch sizes, and does not include the spout and caps sizes, as the pouch holds the product, that is the main body. And also there are different sizes for the spouts, the customer can choose the one he like most, please note. Below graphic is the way how we measure a bottom gusseted pouch.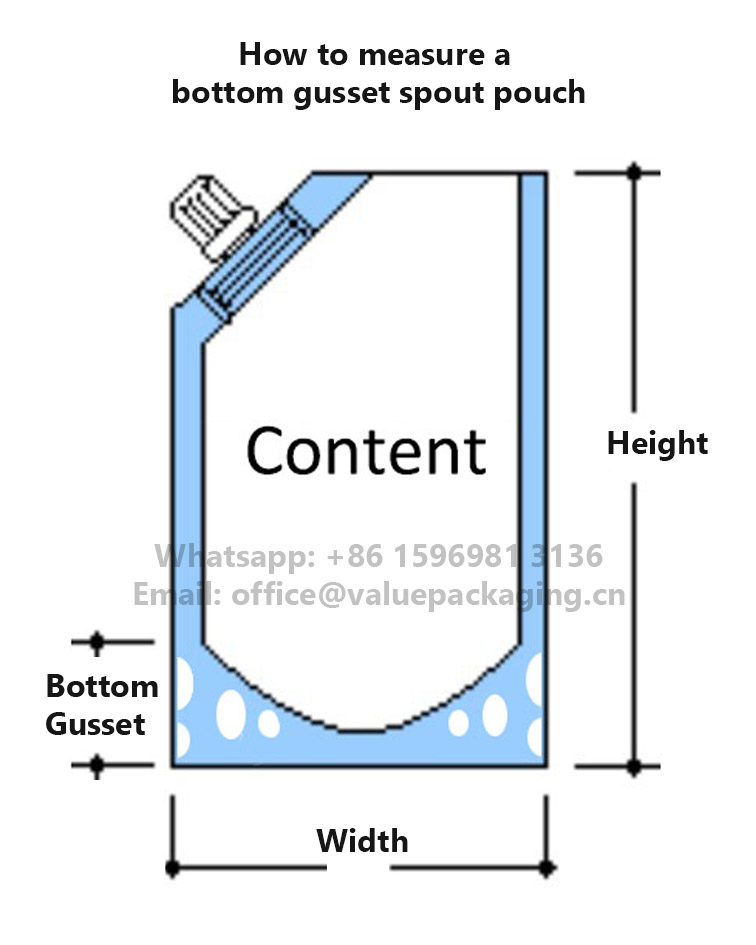 As to bottle shape, there may be some slight variations between different customer preference, that is not a big deal, just make sure the final package will be able to hold 250ml products. Shortage is a serous problem.
Below is the die-cut line for one of our spout pouch, and can be used as design template for customer to finalize their artwork design. You may reach us for an Adobe Illustrator File for further design work.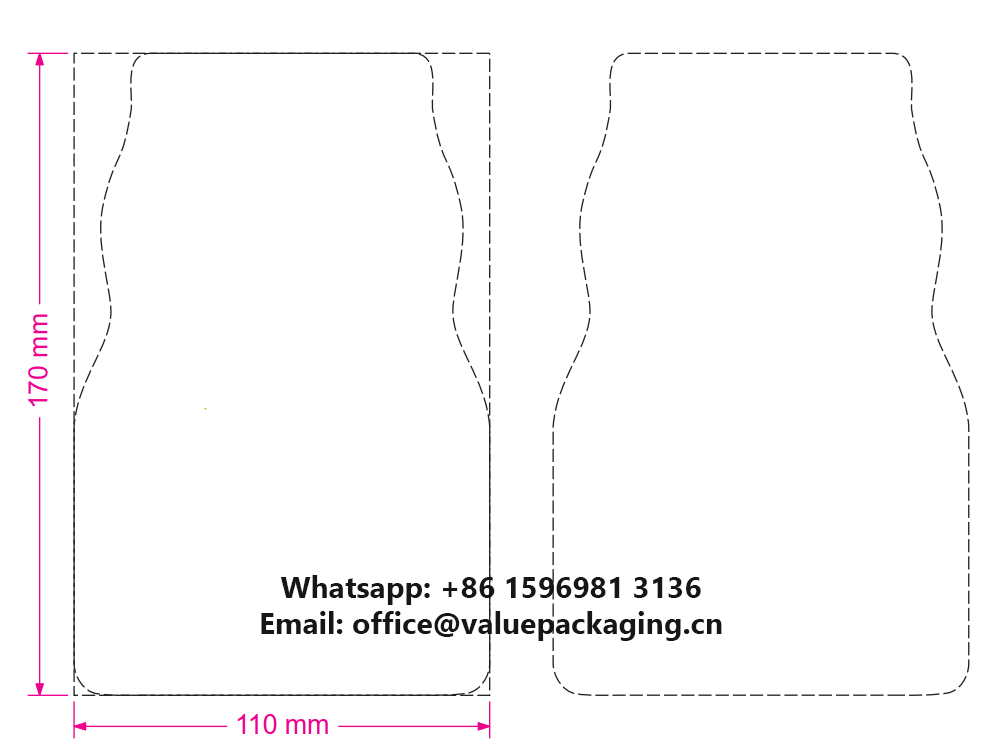 When fill the product into spout pouch packages, it is better to leave some space (about 10% of the total volume), that not only make the package more safe, but also more beautiful for product presentation.
So, let's watch the video for the final effect when the package is filled.
Video