Our company is producing many coffee packages for the coffee roasters around the globe, and 250g box bottom package is one of the most popular packages for coffee beans.
Some variants exist, like normal short one, high skinny one, etc, and in this post, we are going to share the sizes for normal short coffee bag in box bottom type, as below.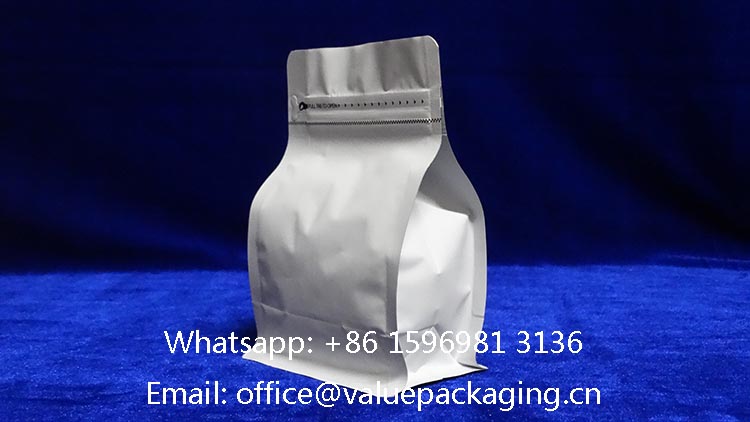 Layout 250g Coffee Package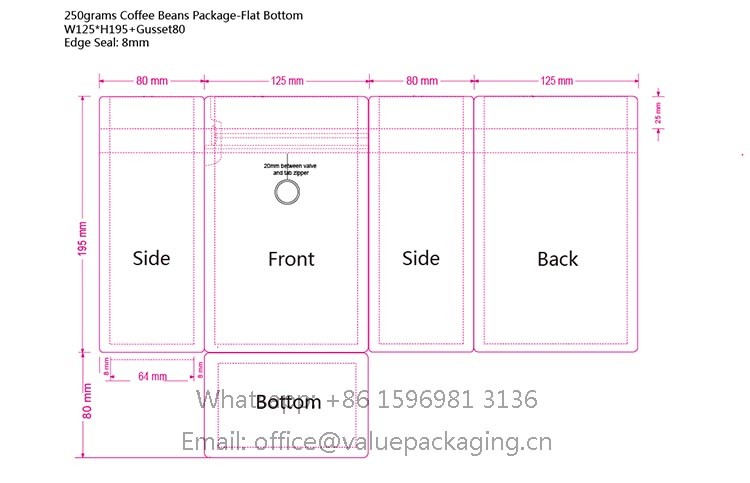 The dimension for this box bottom coffee bag is W125*H195+G80mm, side sealed width 8mm, and when the coffee beans are filled, it is able to present a dumpy and solid effect. You may watch the video below for a further understanding on the package size and final filled effect.
As you can figure out, this package is well intended for 250grams coffee beans, and able to present great final standing effect.
Of course, there can be some adjustment against this size to meet your expect, for example, W130*H200+G70 size is also quite good for 250g coffee bean package with a thinner effect.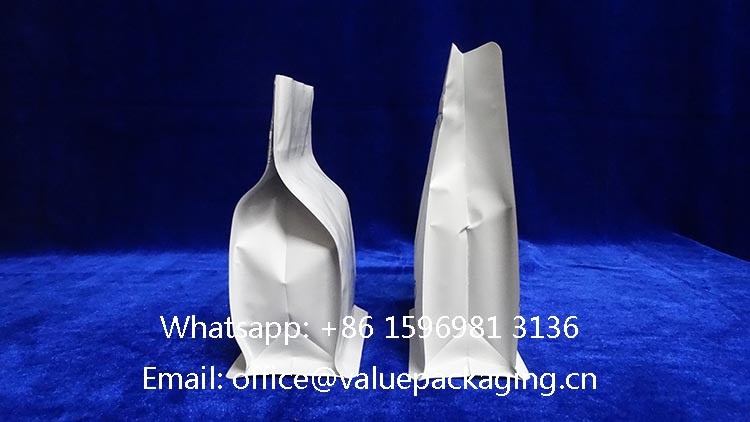 Just reach us for further assistance if you have other needs.