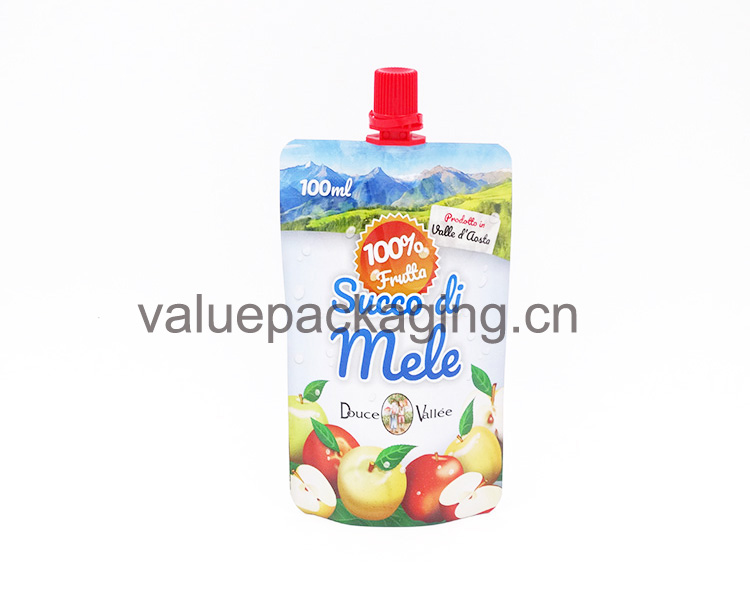 100ml juice pack is so widely popular in the consumer market. It can not only be an ideal volume for kids, and also a quite good snack for launch. With a plastic spout on top, the standup pouch makes the juice very easy to pour out, and 100ml juice package is the point. For years, Our company is producing so many aluminum foil standup pouch with spout for 100ml juice, so in this post, we are going to give a detailed analysis and test on the size of 100ml aluminum foil spout pouch for juice.
Spout in center
As 100ml spout doypack is small, so in most case the spout is centered on top of the package, that is easy to fill the products, and also pretty.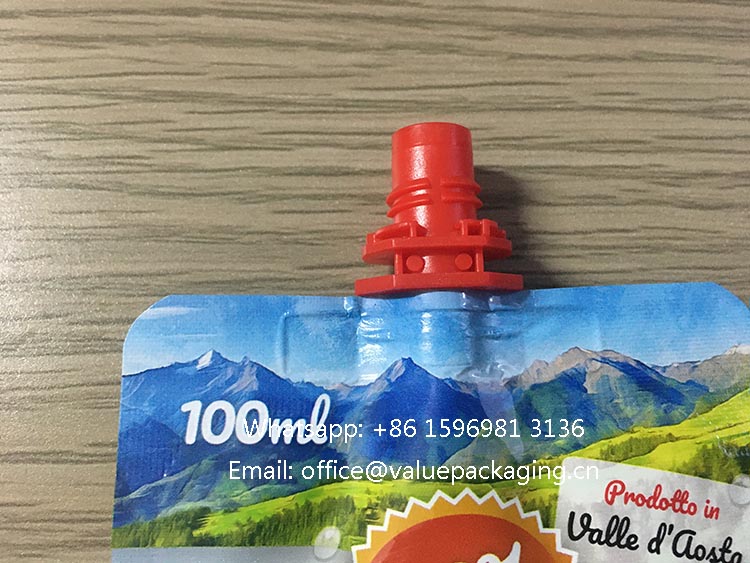 Layout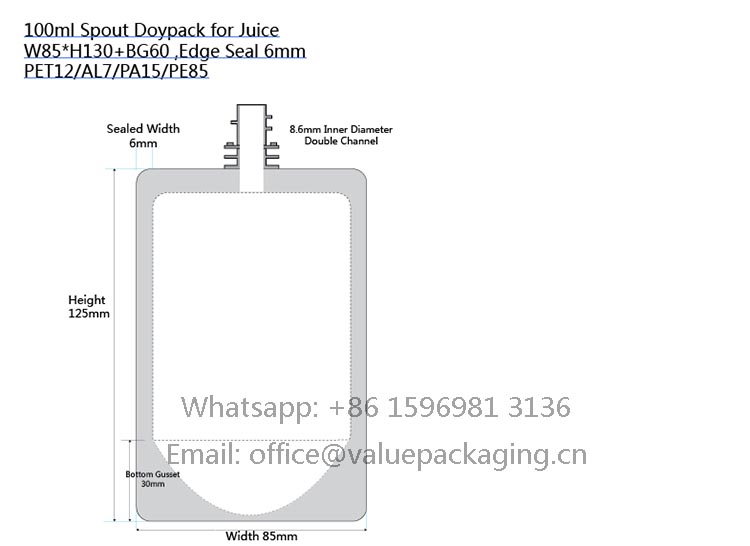 Volume Test
When we talk about the volume, the thickness of the doypack should be considered. As for this small package, a bigger thickness may cause the doypack not easy to expand when the juice is filled.
Usually, the thickness of 100ml aluminum foil spout doyapck is set at 120 microns, great quality at a good cost, that is quite well to pack 100ml juice. Watch the video.
However, when the thickness reaches 150microns, even the package size stays the same, the doypack will not expand as large as the 120 microns spout doypack, and finally it will hold less volume.
Take a look at the video below, the final full volume for the 150 microns package is 104ml, so it can only hold 80~90ml juice.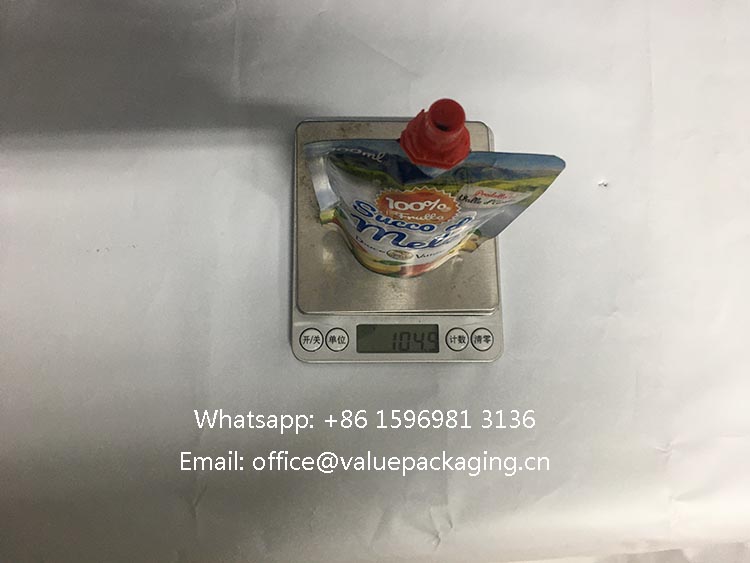 Watch the video below to understand more.