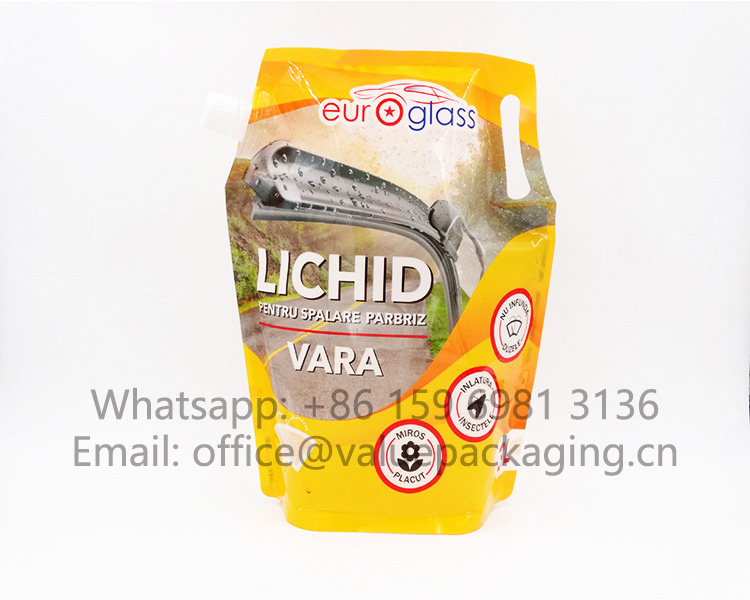 3Liter spout pouch are very common packages for windshield washer fluids, household cleaning chemicals, fertilizer liquids, hydrogen rich water, mineralized water, beer products.
The dimension for the spout package will have to be confirmed before the order produce, which should be seriously considers. As the dimension will not decide whether the final package is able to hold 3liter liquids, and also it will impact the standing effect after the products is filled.
As a 10-years-experienced manufacturer for standup spout doypacks, we are producing many 3liter spout pouches for our customers, and in this post, we are going to share the most common and reliable dimension for this 3liter package.
Layout of 3Liter spout pouch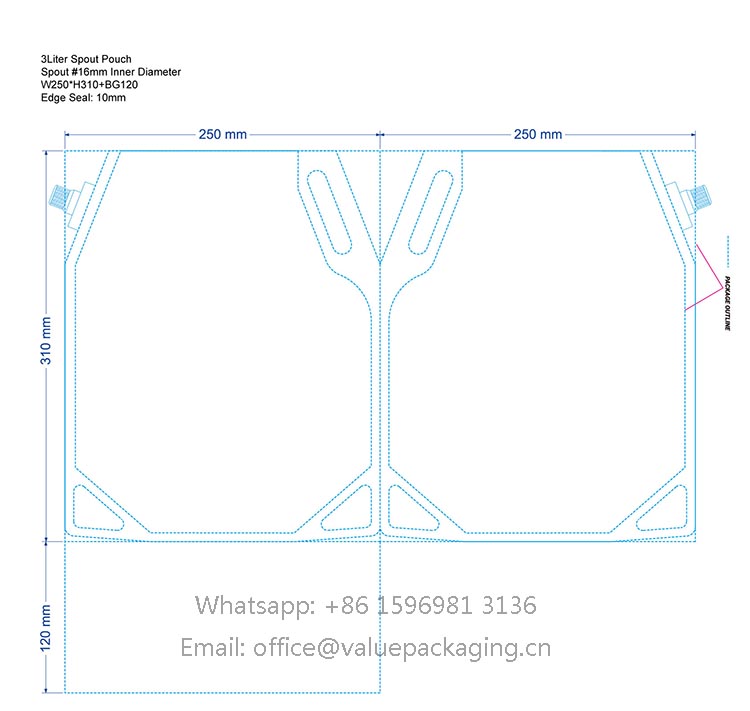 There is a handle hole on the top corner, and a 16mm spout on the other corner. Actually, the size of the spout can be adjusted against the customer need, and the maximum size we offer is 33mm for the inner diameter. (
Read here for more: THE SIZES FOR MOST COMMON USED PLASTIC SPOUT ON STANDUP POUCHES
Filled Level
Below white line is the filled level of 3liter water filled into the spout pouch, and the package makes a very good profile.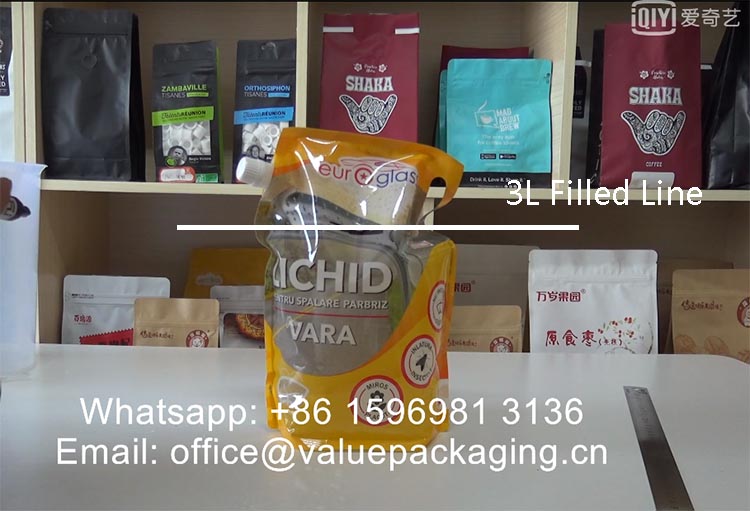 Video Test
Watch the video below to understand the final filled and standing effect when 3liter water is filled into the package.