Some manufacturers of honey products would like to launch their products in stick packages, that are usually in small volumes, like 8g, 10g, 12g or 15g, as these honey stick packages are very convenient to bring about for the consumers and easy to use, just like the instant coffee sticks.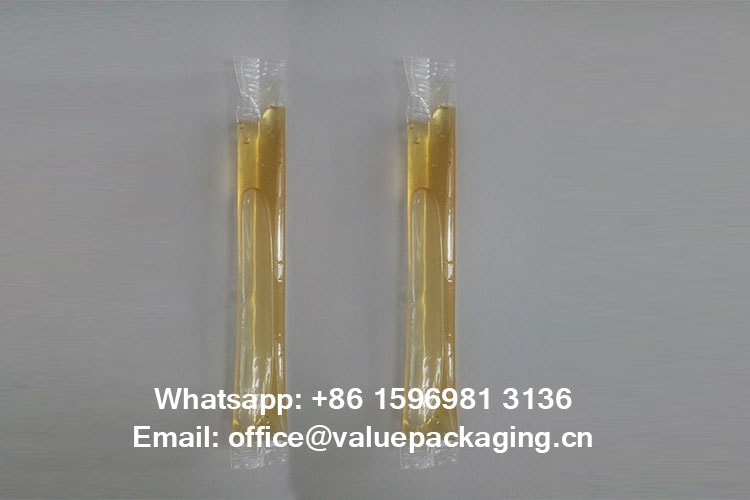 If the customer does not need to protect the honey products from the sunlight, then this clear stick package should be a very good packaging at relative lower costs.
When it comes to the materials for this clear stick package, there are some different combinations, which are able to provide different property at different costs, and here we are going to give an overall introduce to this.
PET12/LDPE
PET12/LDPE means the foil is achieved by combining PET film 12 microns (equal to PET 48 gauge) and LDPE(low density polyethylene) film at variable thickness.

In this structure, PET film works as the outside print layer and bone support layer, and LDPE film works as inner seal layer to form the final sachet.
This foil structure should be considered as the most used clear package for honey products, as it can meet the fundamental requirements for a honey stick package at the lowest cost.
PA15/LDPE
Some customers may reach for a longer shelf life for the honey products, or a stick package with better strength, then PA15/LDPE comes to its use.
PA15 means polyamide film 15 microns, which is generally called nylon fiml, that is able to provide better mechanical strength and oxygen barrier property than PET film, just it is a relatively higher cost.
Most condiments that contains oil ingredients for instant noodles are packed in PA/LDPE foil laminate sachet.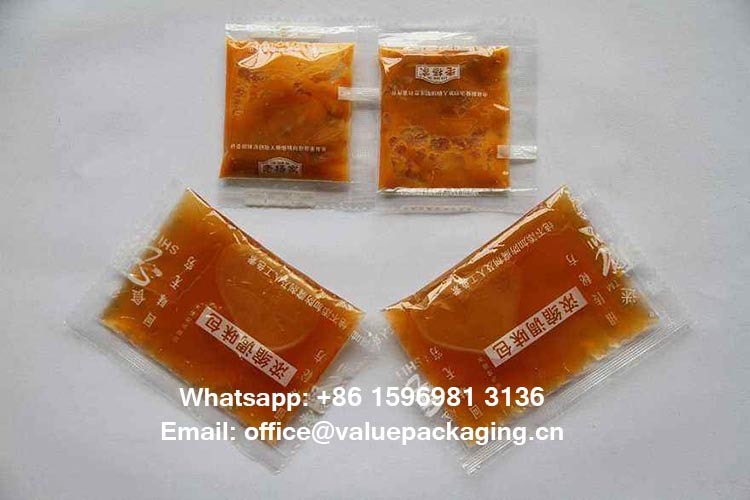 On the other hand, PA/LDPE foil is a little softer than PET/LDPE foil, and you can watch this video for further understanding.
PET12/PET12/PE

PET12/PET12/PE means 3 layers combination to realize the final foil, that is going to be higher costs.
The customers that choose this foil structure would like to get a more stiff package than PET12/LDPE foil package. Usually, PET12/LDPE is able to provide enough stiffness for stick packages, after all, the product volume is very small, like 5-15grams.
In case the customer does prefer a more stiff package, we can increase the thickness of LDPE film to realize the expected stiffness. PET/PET/LDPE is really not a superior choice.
BOPP/LDPE
Generally speaking, BOPP/LDPE film is not going to provide the property needed for stick packages, mainly because it is not so stiff.