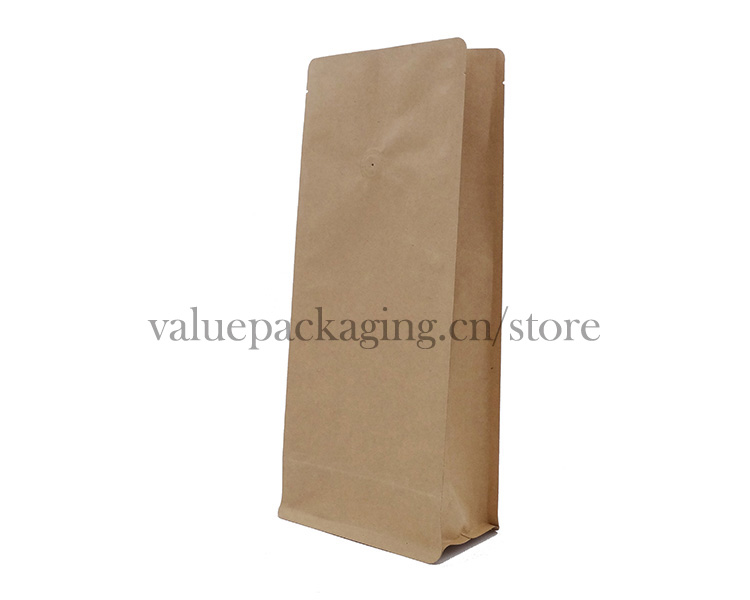 This kraft paper box bottom bag is what we are producing for our customers for 1kg roasted coffee beans, of course, with a one-way degassing valve added on the front later.
We also offer custom print services up to 10 colors, with matte finish and golden color hightlight available. Before the order produce, we would like to share the size for this box bottom kraft paper bag, and the final filled effect.
Layout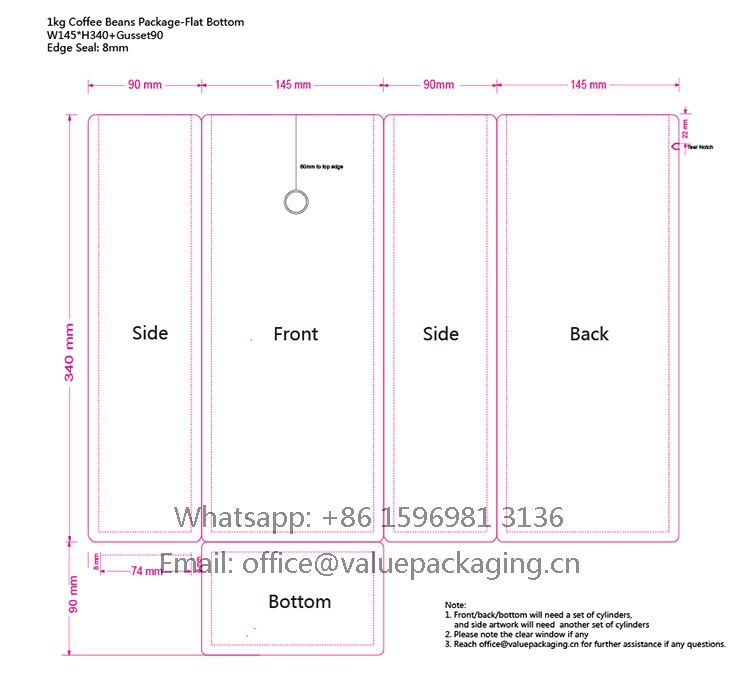 Filled level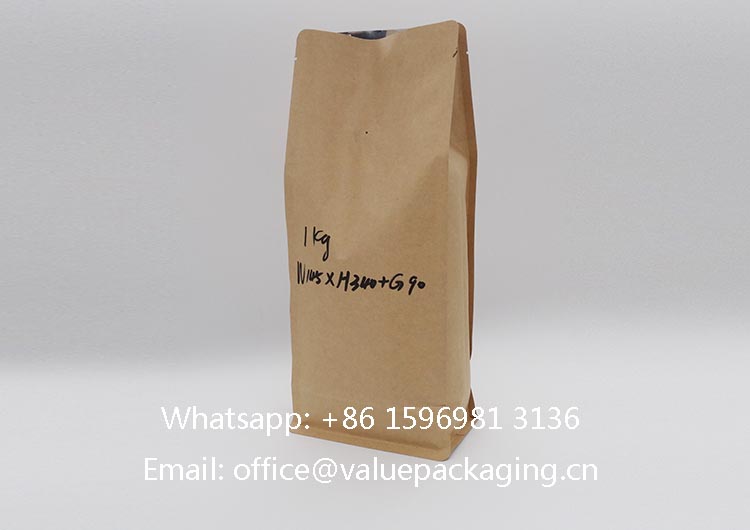 The products will take up to about 80% of the total height, as you can observe from the above picture, this package make it.
Video test on filled effect
Watch the video below for size measuring and final filled effect.
Reach us if you have any other questioins.