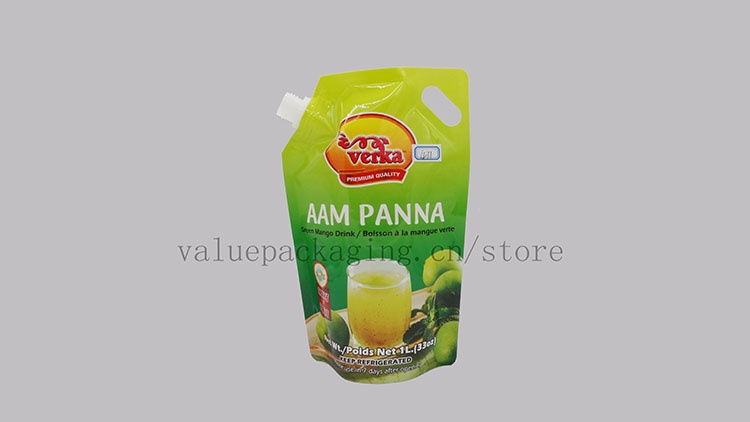 1L standing spout doypacks are widely used in packing some consumers products such as juice drinks, liquid fertilizer, laundry detergent liquids, windshield washer fluids, liquid or semi-liquid foods, mineral water etc.
As explained in a video course, any customer should first decide the package sizes they want, before moving into order produce. The package sizes are not identical based on different requirements. In normal cases, we would advise the package sizes for customer decision, so in this article, we just cite the sizes for 1Liter standing spout doypacks that are mostly used for our customer orders.
For spout doypack package, the filled level should be about 70~80% of the whole package height, some space will have to be left on top for overfill and also work as buffer when unexpected pressure or shock is applid to the spout doypack package.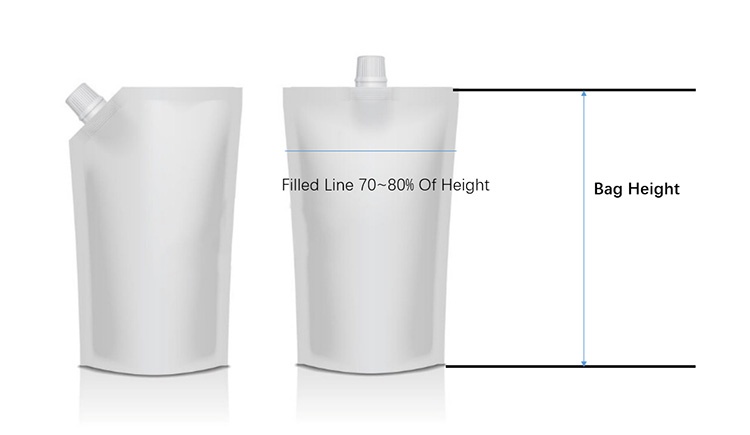 Based on that, below graphic shows the sizes of spout doypacks that are mostly used by our customers. This is Bottom Gusseted Standup Spout Doypack, with sizes W170*H260+BG100, unit mm.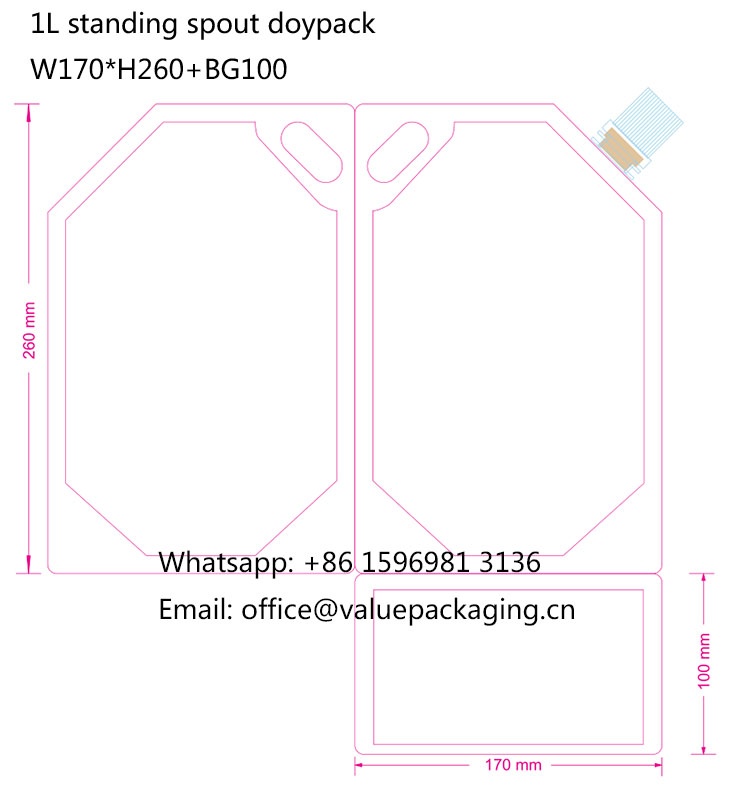 When 1liter water is filled into this package, the actual effect is as below.
Of course, you can get more details on the sizes measure and volume test for this 1liter standup spout doypack.
Any questions regarding the sizes for spout doypack, you may reach us for further assistance.