The channels of the spout matters when you would like to fill your products into the package through the plastic spout. It affects the way how the spout pouch is held on the filling machine and whether it is able to realize automatic pouch feeding process.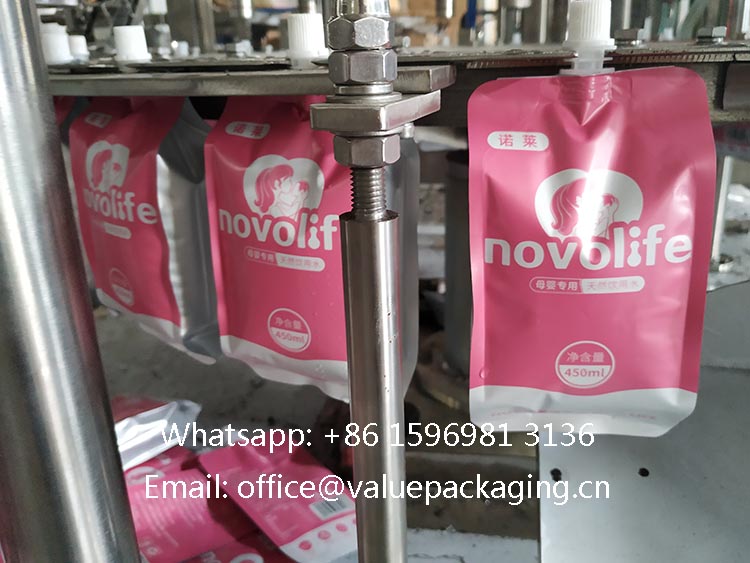 Double Channel Spout
For the norminal 2.8mm part in below picture, that stipulates the height for each channel, and you can easily figure out, this spout is of double channel.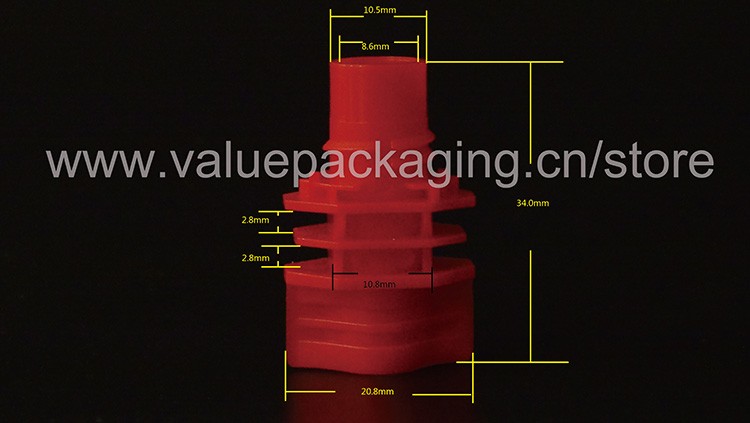 8.6mm Double channel spout is the most used spout for fluidy products, like juice, sauce, ketchup, milk, etc. As you can observe from the below video, the double channel spout enables the spout pouches being fed into the rotaroy tray automatically.
Single Channel Spout
The 3.0mm stipulates the height of the single channel on the plastic spout, which is considered as single channel.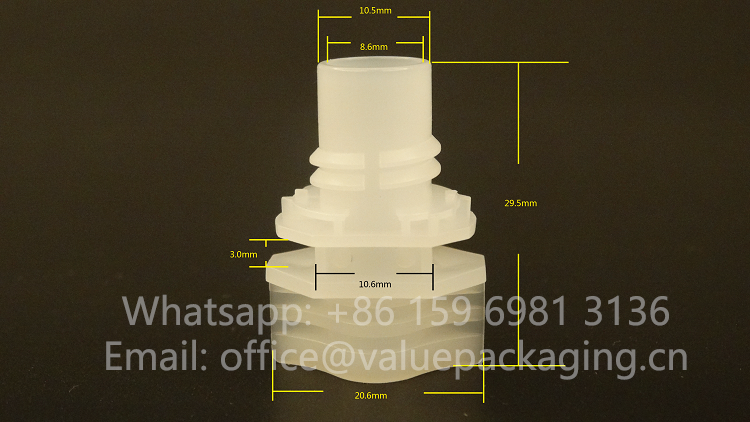 Single channel spout can be fed into the slots of filling machinery automatically or manually, depending on the way how the filling machinery accomodate the spout pouch.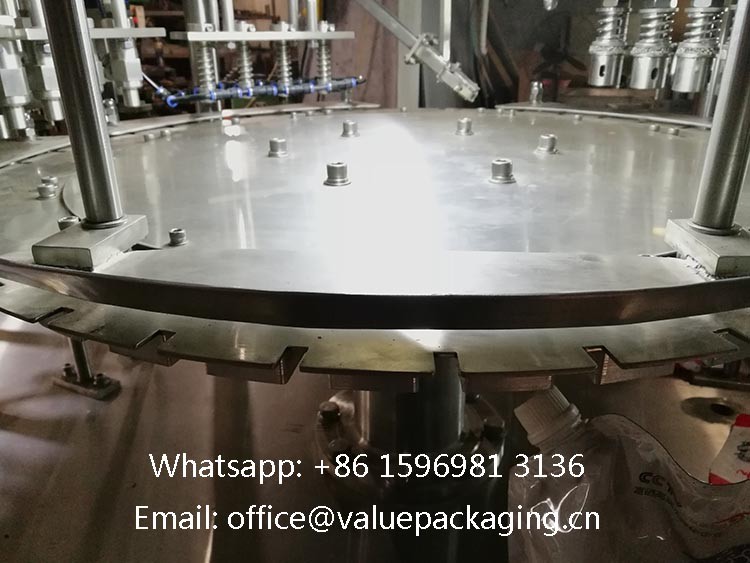 Spout Doypack on rails
Another way to improve the efficiency of feeding pouch is to get the spout doypacks supplied in rails, and when the customer start the filling operation, he can just loads the rail into the pouch loader.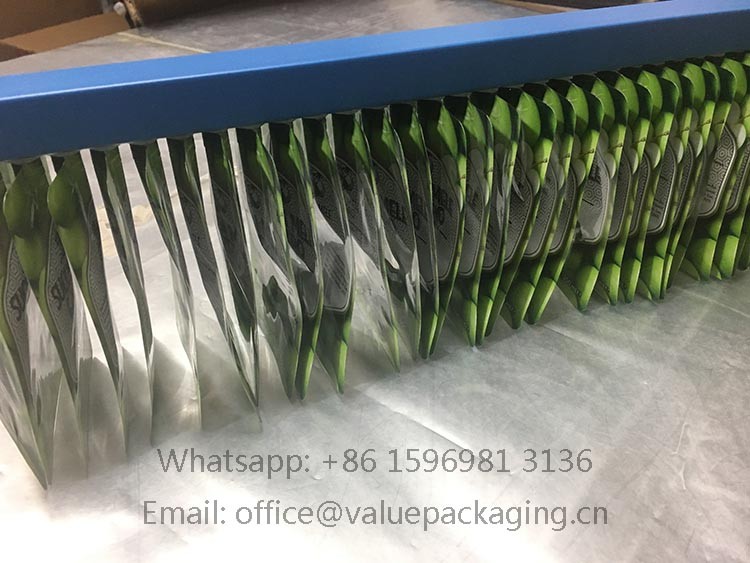 You can watch the video below to understand the operation of loading the spout pouches by rails.
Ok, Any questions regarding the plastic spout for doypacks, you may reach us for assistance. We will do our best to assist you with the best packages.