PET12/Al7/PA15/RCPP foil refers to the 4 layer laminated foil that is combined togher in the outer-to-inner order. This foil laminate is usually considered as the top premium quality package intended for products that will need sterization at high temperature for certain minutes in sterization equipment such as below.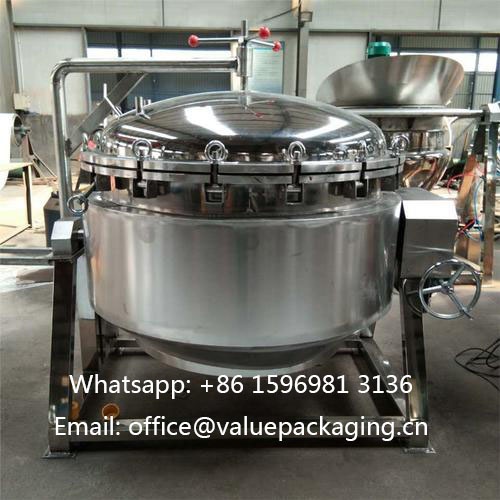 Functions of each layer
PET12
PET12, refers to clear PET film 12 microns, equals to 0.48g PET film, just upon the different measuring unit.
PET film works as print substrate for the artwork and provides a great protection for the ink when it is printed on the inner side by gravure print method.
Al7
Al7 refers to the aluminum foil with 7 microns that is the most common used thickness in flexible packaging industry. With the best barrier property of all the film and foil materials, aluminum foil is widely accepted as barrier and sunligh shielding layer in final packages.
PA15
PA15, refers to the polyamide film with thickness 15 microns, the most used thickness in flexible converting industry.PA film can works as reinforce layer for the package and buffer layer for the aluminum foil and RCPP layer, to avoid unexpected de-lamination problems under special conditions.
RCPP
RCPP, is short for retortable casted polypropylene film, that works as inner sealing layer in this laminate, and usually it should meet the high temperature treatment like 120~125℃ for required time.
Foil Property
High temperature resistance
This foil structure is intended for high temperature treatment in sterization processing, and all the films, inks, adhesive applied should meet this standard. Against different products and customer requirements, the retort conditions may be different, usually with some conditions as below
121℃, 30mins
125℃, 30mins
121℃, 40mins
We perform daily test to ensure our products meet the customer expect and you can watch the video below for the retort tests. You may also reach us with your conditions to perform the test.
Great mechnical strength
This foil laminate is achieved with great mechnical strength that can well fulfill for the package of many products.
Appearance after retort
The package appearance after the retort matters much, which is depending on the quality of fim materials used in the foil laminate. Even though, any supplier may declare the foil provided is the standard PET12/AL7/PA15/RCPP, however the truth will reveal after the retort test.
We ever performed retort test against aluminum foil spout doypack along with other manufacturer's samples, and you can figure out the difference through below pictures.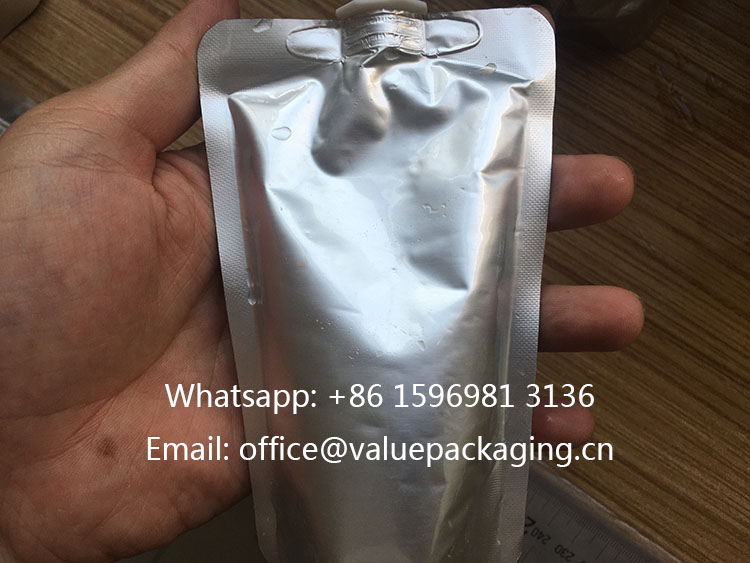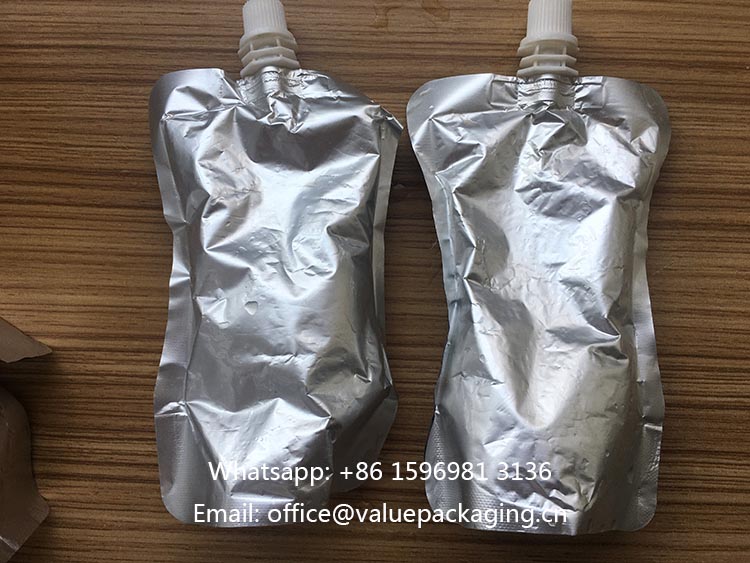 The big difference reminds me of the forever question from some customers that reach us for the first time: why is your price just a little higher than the other supplier with the same foil materials and thickness? I beleive the above two pictures will answer the question.