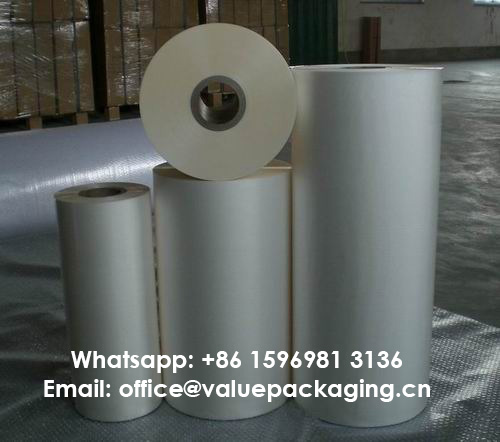 Matte BOPP film usually refers to the biaxially oriented polypropylene film with matte effect on one or both side. When it comes to the application in packaging, BOPP film with one side matte effect is the most common used, so by default, when it refers to matte BOPP film, BOPP film with outer matte side is the one we talk about, with stracture as below.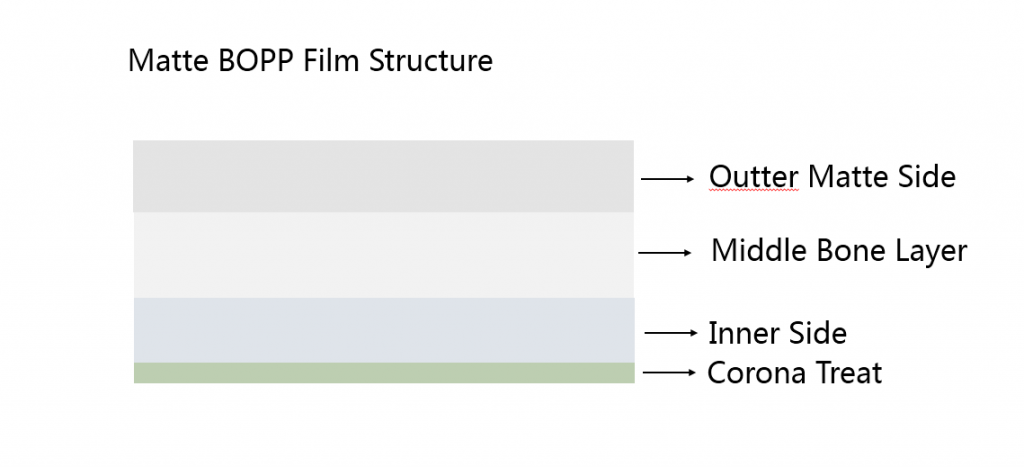 As you can see from above graphic, outside layer is matte, and inner side layer is usually corona treated to suit print or lamination processing.
Excluding the matte layer, Matte BOPP film actually inherit the properties of BOPP film, with technical data sheet as below.
Indeed, The matte property extends its application in many areas like matte packages, and labels. And we will give further explain in future posts.