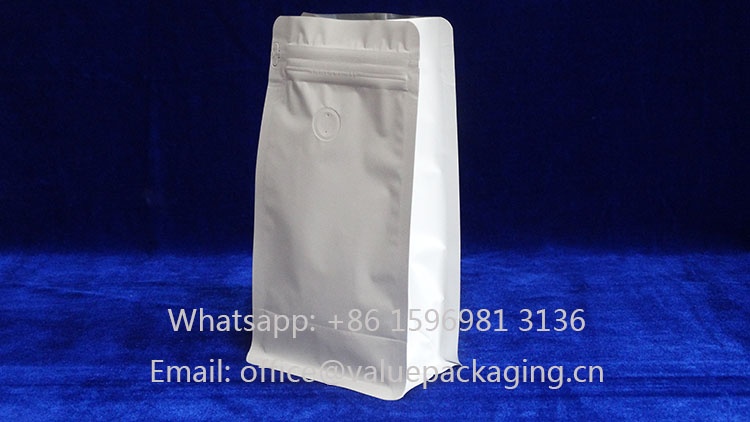 Tab zipper is the most used on a coffee package to realize the repeated close-and-open property, and above picture is the 12oz matte white coffee bag we are producing for our customers. When you look around the package in a closer view, you will find the tab zipper is realized in so an elegant way, that make the final coffee package perfect.
This needs delicate craftsmanship.
Blew graphic shows the theory of tab zipper combined between two layers of foil laminate and heat sealed into bag packages.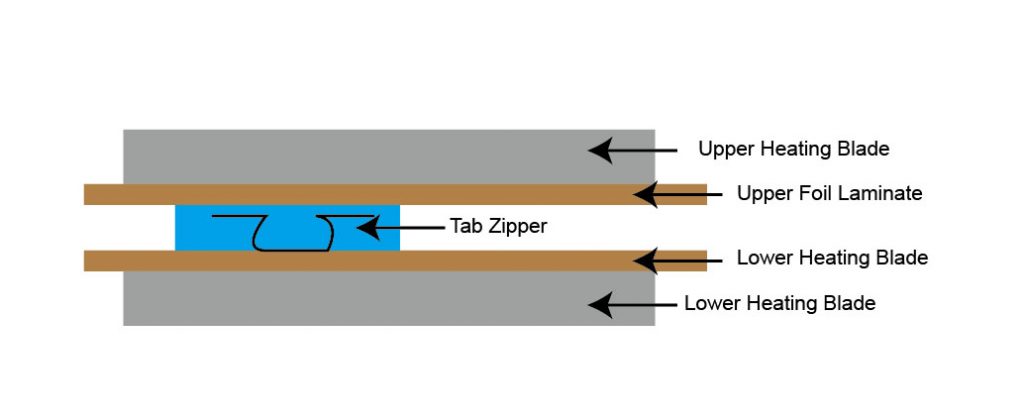 We believe you will get a better understanding on the heat seal process of the tab zipper by watching below video.
So some factories may come up with below coffee bag, with tab zipper big hump over the other part, that is indeed ugly appearance.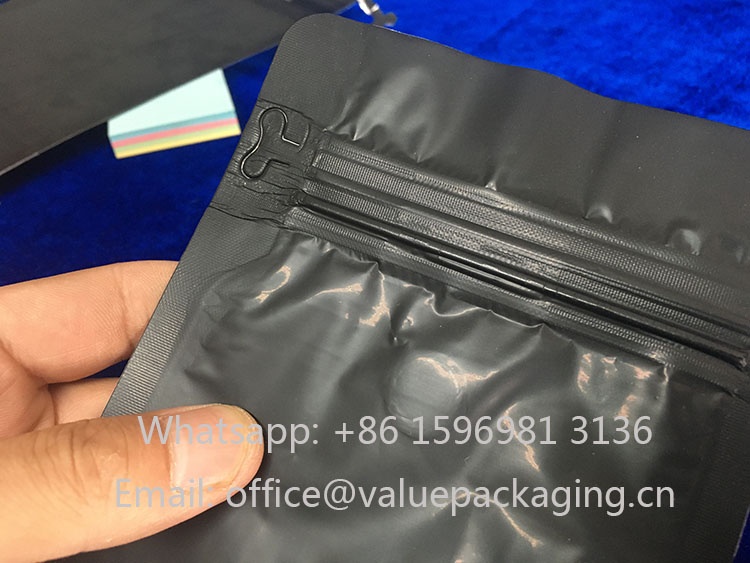 Till now, we believe you have figured out how elegant for the tab zipper on our 12oz matte white coffee package. So, if the coffee bags you are buying does have zipper appearance as pretty as ours, please do not hesitate to reach us for an actual improvement.