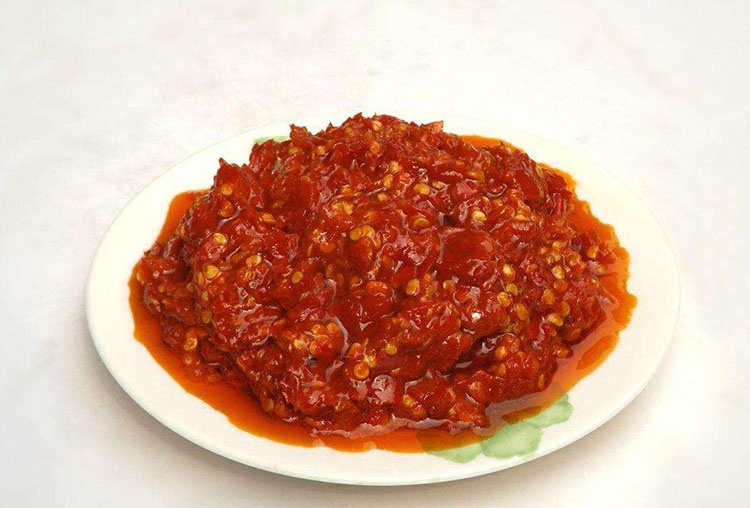 To prolong the shelf life for spicy sauce, certain serious measures will have to be taken, like adding preservatives, increase barrier property for the package, sufficient sterization of products in produce and filliing, storage under cool and shade area etc.
As a 10-years-experienced manufacturer for package materials intended for food products, we endavor our efforts to improve the property of packages to ensure guaranted shelf life of customer products.
Below spout doypack is produced for our customers and well intended for pacakging 100grams of spicy sauce. With a spout on top, the package is much easier to use at consumers side. The consumers can just screw on the closures onto the spout tightly when he finishes enjoying the products, and it won't influence future eating.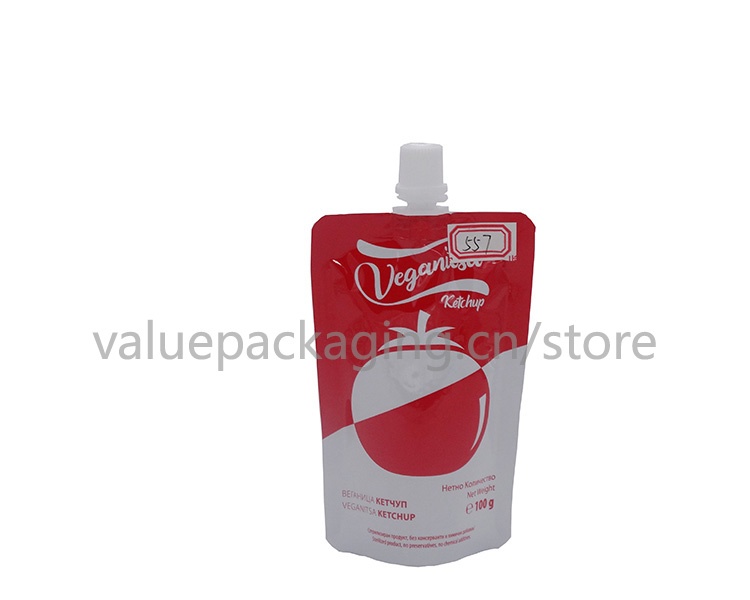 The foil laminate for this spout doypack is PET12/AL7/PET12/LDPE85, with total thickness 120 microns, that is quite a good stuff for 100g package.

Of course, some customers may wonder why not use PET12/AL7/LDPE triplex layer. Trust us, PET12/AL7/PET12/LDPE85 4 layers structure is more reliable and quality package than the triplex aluminum foil laminate, you may learn more here.
When the packages are delivered to customer's plant, the customer perform the filling and sterization of spicy sauce this way.
Hot filling spicy sauce into spout doypack and well capped
Immerse the spout doypack package in hot water (105℃) for 30 minutes
So, in order to ensure our finished spout doypack package is well satisfied for the sterization requiremenets, we usually perform water boiling test with customer produce conditions at our factory, with our boiling equipment as below.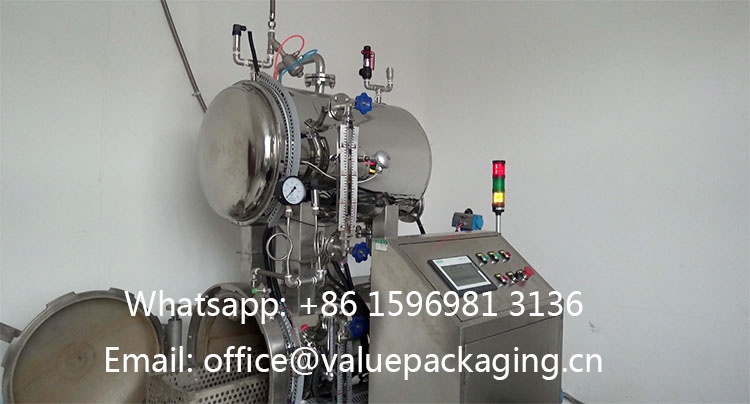 so we get 70 pieces ready for the water boiling tests.
and set boiling temperature at 105℃, lasting time at 30 minutes (1,800 seconds on the control panel.)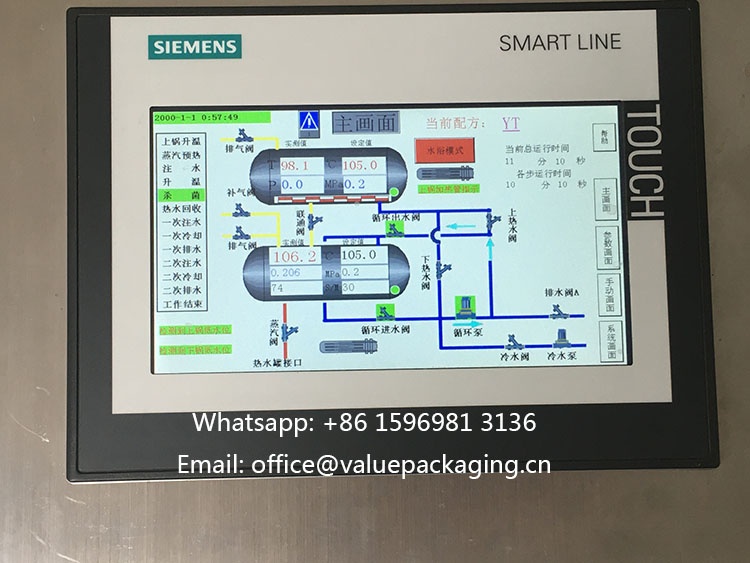 you can watch the full test period in below video.
After sterization in 105 ℃ hot water for 30 minutes, each and every of the package is good and dandy, without any delamination problem, and even without any wrinkles on the surface.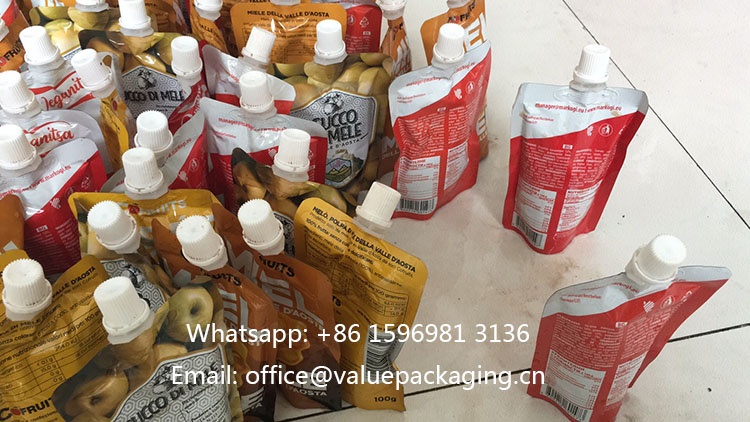 then, we can deliver the whole order to our customers now.