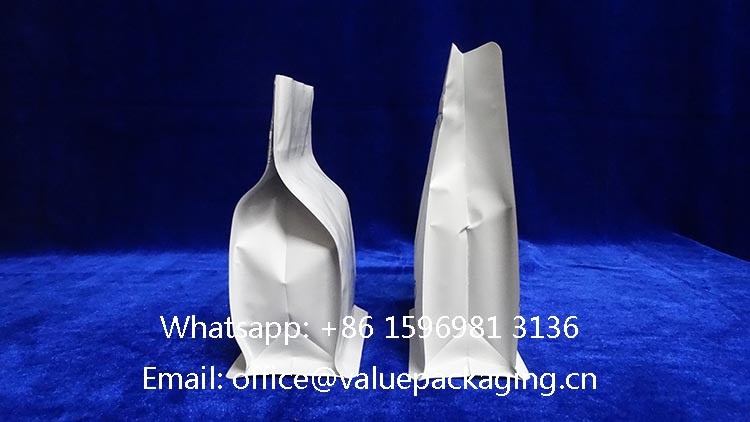 Previously we share the package size and final filled effect for the most common used package for 250g coffee beans, as the left package iin above picture.
However, some customers may prefer a thinner package for their 250g package, and in this post, we are going to present a video test on the exact effect.
Gusset Width
The gusset width determines if the final package is fat or thin. The fatness (front and back distance) is Gusset Width – Side Sealed width *2. Normally the gusset width for 250g is set to 60~80mm, and the 80mm gusset is able to present a fat effect, accordingly a smaller gusset is going to present a thinner effect.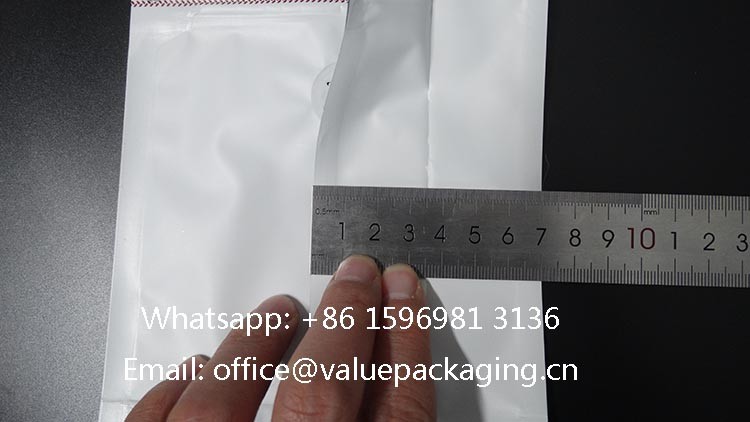 Layout for 250g Thinner Package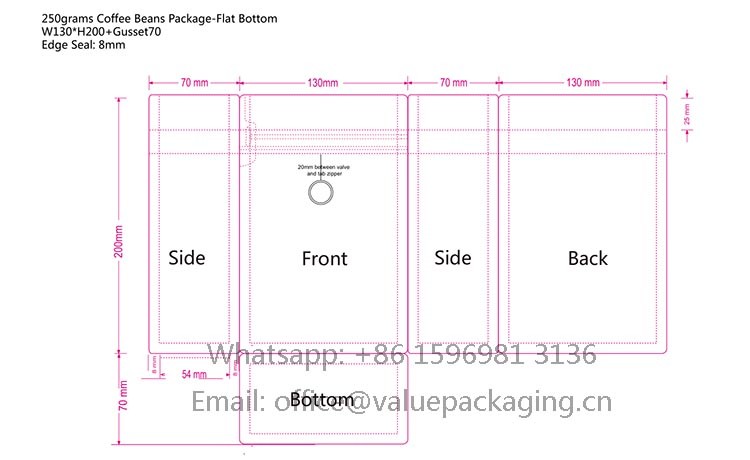 When the gusset is reduced, the width and height should be accordingly enlarged, so the package can well hold 250grams of beans. (Check layout of a fat box bottom coffee bag for 250g)
You may have a further understanding on the package size and the final filled effect for this thinner package by below video.
Video Test
Watch the video below for further understanding on package size, filled level, and final standing effect.
Reach us if you need further help.