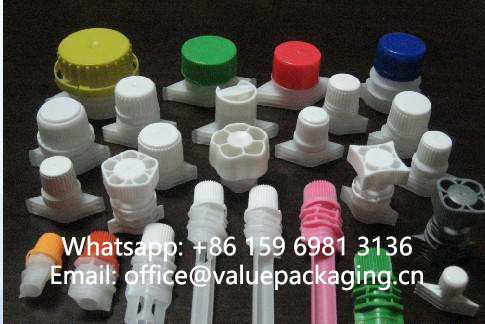 When the plastic spout is intended for standup pouch packaging, usually the size differs with the requimements of final application. As an experienced manufacturer located in Qingdao china for many years, we are producing so many spout pouches for global customers, watch video below.
In this post, we are going to introduce the size of the most common plastic spouts, and hope it is of help for the customer choice.
Inner Diameter
When we talk about the size of a spout, inner diameter is impliedly the parameter.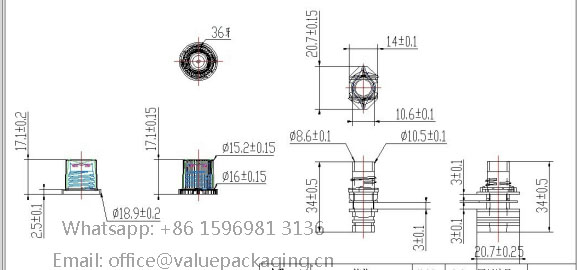 There should be norminal value of the inner diameter for each spout, and there is always a tolerence within 0.1mm in actual spout product.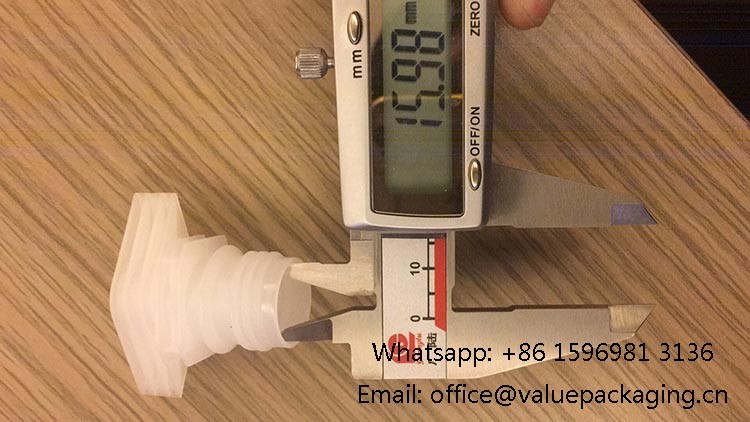 Of course, the cost increases along with the enlarged size of spout, so the spout should be seriously considered when you plan to produce a spout pouch.
8.6mm spout
8.6mm spout is the most used item for fluid products that can be filled into the standup pouch in a short time, at a relative lower cost.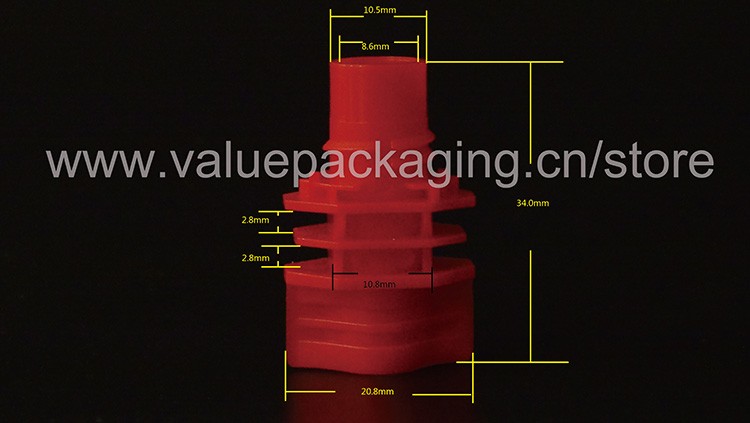 Its main applications are subject as below
Juice
Milk
Colorants/Paintings
Sauce (without granules like soybean size)
Tomato ketchup
10mm spout
10mm spout is mainly intended to optimize the use experience of 8.6mm spout in products filling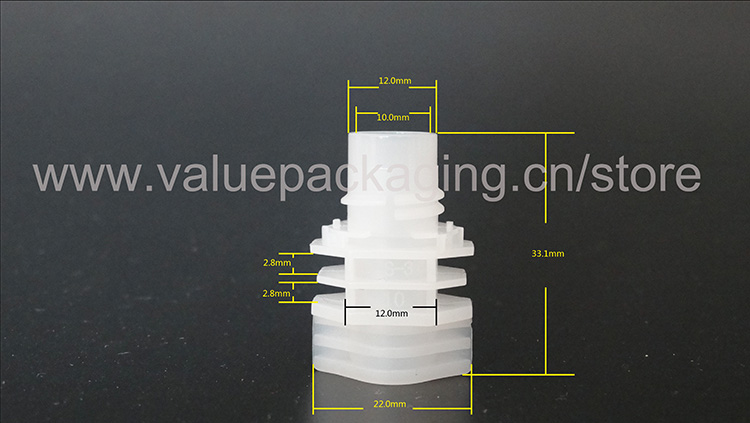 13mm spout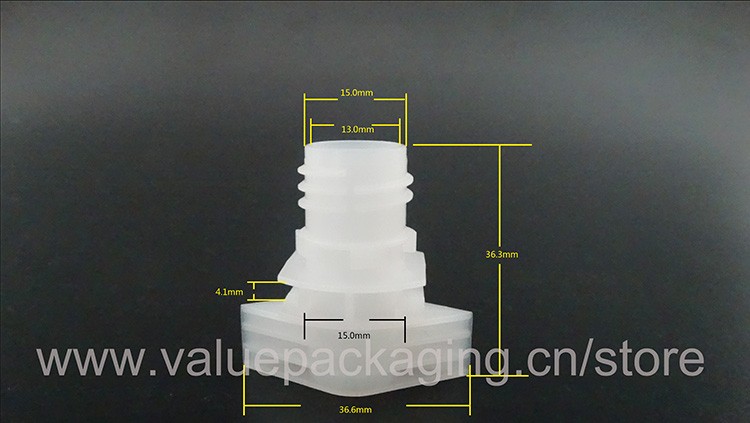 Liquid laundry detergent
liquid/Semi-liquid foods
16mm spout
Liquid/Semi-Liquid foods
Liquid laundry detergent
Windshield washer fluids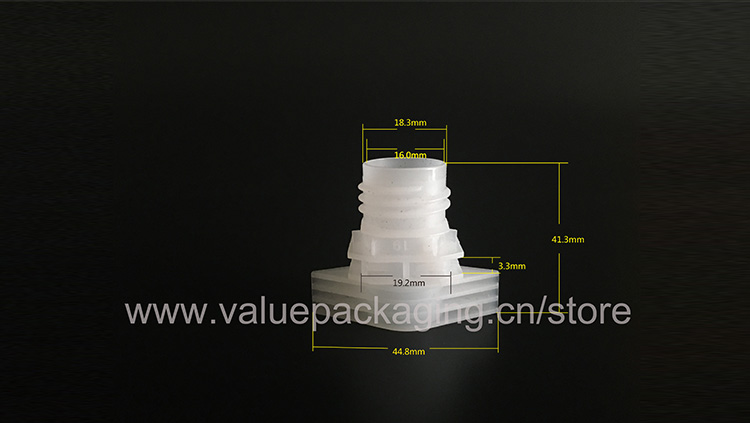 20mm spout
22mm spout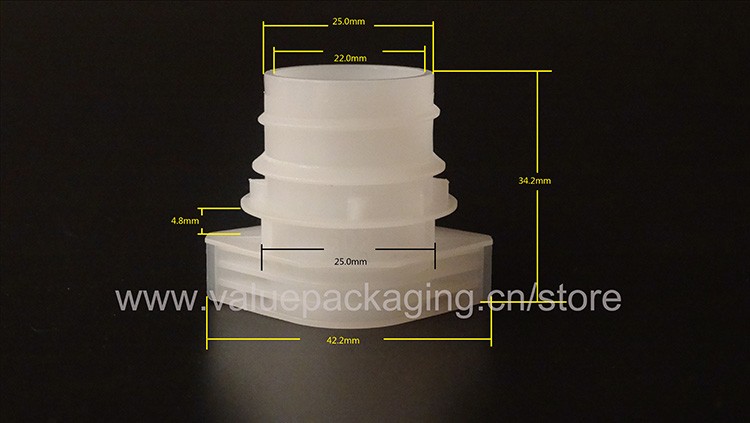 3~5L beer package
Liquid Fertilizer
28mm spout
Liquid fertilizer
5L water package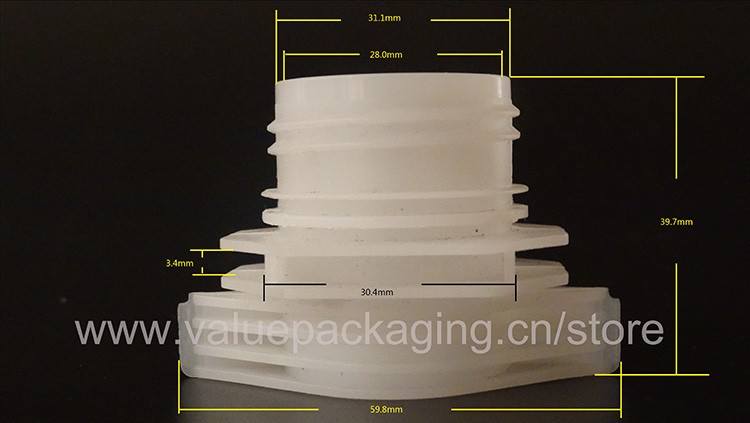 33m spout
5L spout package
Cat litter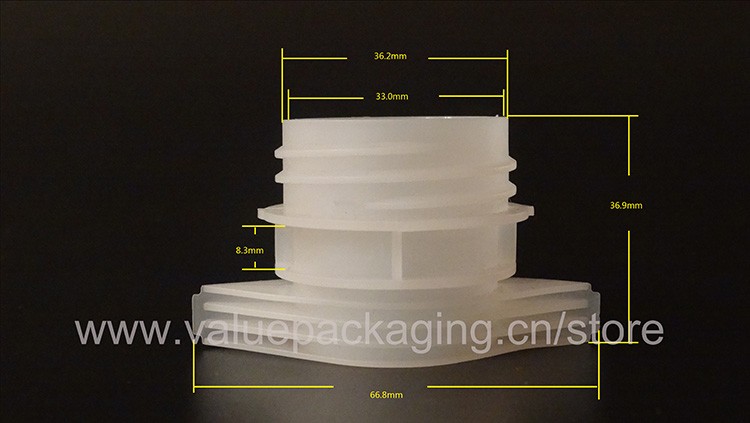 We are going to give further analysis on each application in future posts. Any questions, just reach us for further assistance.