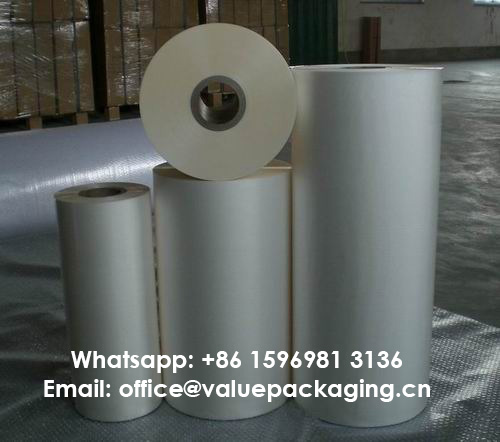 Matte BOPP film is widely applied in flexible packaging to create matte finish surface for final packages.
Matte BOPP film is realized in matte finish for the outside, however high glossy for the inner side, so the inks can be well coated on the inner side by rotogravure printing.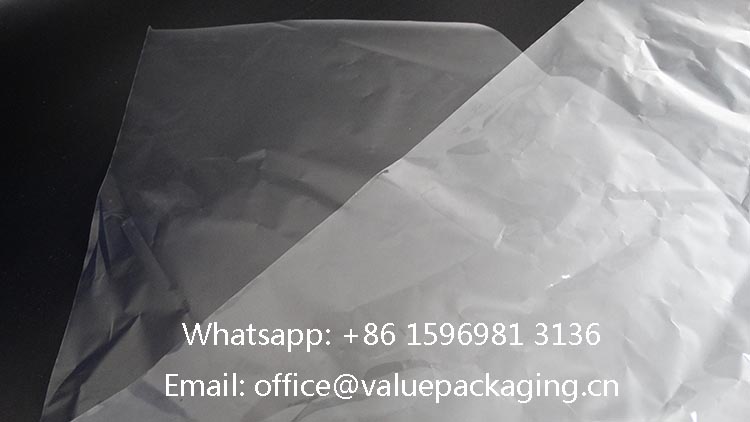 When the artwork is print on high glossy film, the effect is glossy vivid, and then we cover a layer of Matte BOPP film on the left part, you can obser the "XON" wording, the glossy red becomes a little dark, this is the matte finish effect.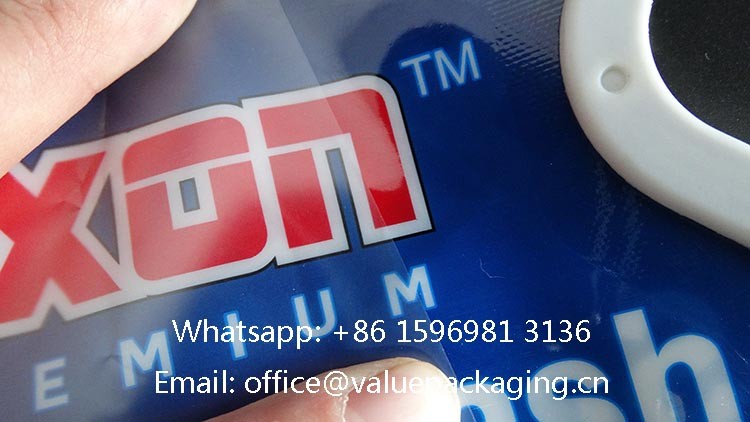 So, when you choose matte finish effect for your package, the final colors will be surely weakened by the matte finish than original colors. You can not achieve the matte finish without weakening the original colors.
Previously, we a customer from Aulstralia, who want to customize his coffee package, and he choose the matte finish effect. Below is the artwork design for his box bottom coffee bag.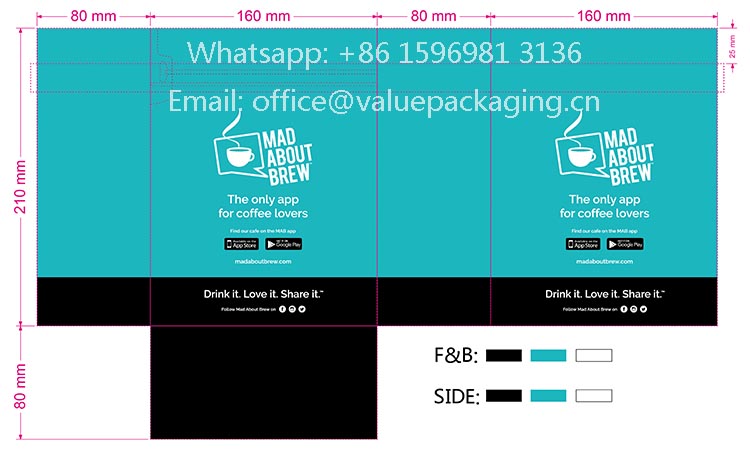 Before he placing the order, we reminded him that the final effect will be surely weakened as of the extra Matte BOPP film, and seems he did not get a good understanding on this. So when the final package is realized in matte finish, as below video. He believed we altered the colors of his artwork, and blamed us for bad work.
Surely, there is some color tolerence for the jpg file and the camera, but, we really did not alter any colors of his artwork, and we printed his artwork according to the printed effect on photo paper, which should be the most ideal effect. The only problem is, the orginal colors are weakened by the matte finish.
Finally, we came to a dispute that can not make the order move on. At his request, we refund the left money to his account (deducting the money that is spent on the sample produce.), and then this order came to a hault.
So, by this post, we sincerely hope the customers would be able to get a good understanding on the effect of Matte BOPP film, that is essential to finalize a good package.