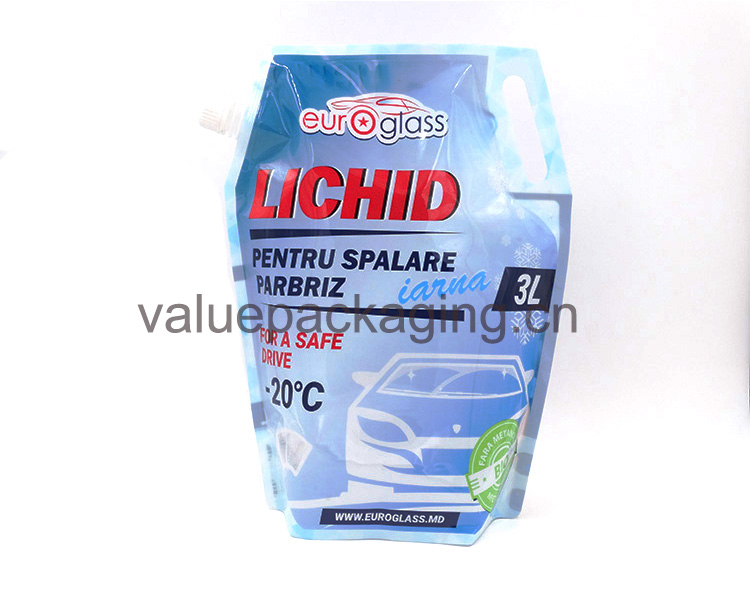 Usually, a standup pouch package will need a handle when it exceed 1kg volume. and the lowest cost to realize a handle is to get a hanle hole preleft on the top corner of the package.
However, some customers would like to improve the use experience when the consumers bring these packages about. In this case, a plastic handle is considered.
In this post, we are going to list the options for plastic handle, and relative cost, for customer choice.
Rice Bag Plastic Handle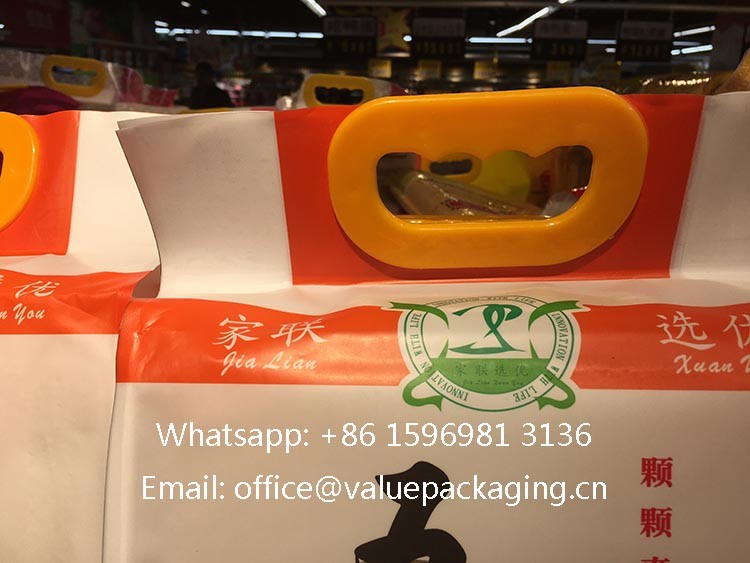 this plastic handle is most popular in rice standup pouch packages, so people usually call it rice bag plastic handle.
It has two parts, a holed part and a feet part. There are small holes preleft on the package, and then the two parts combined together through the small holes.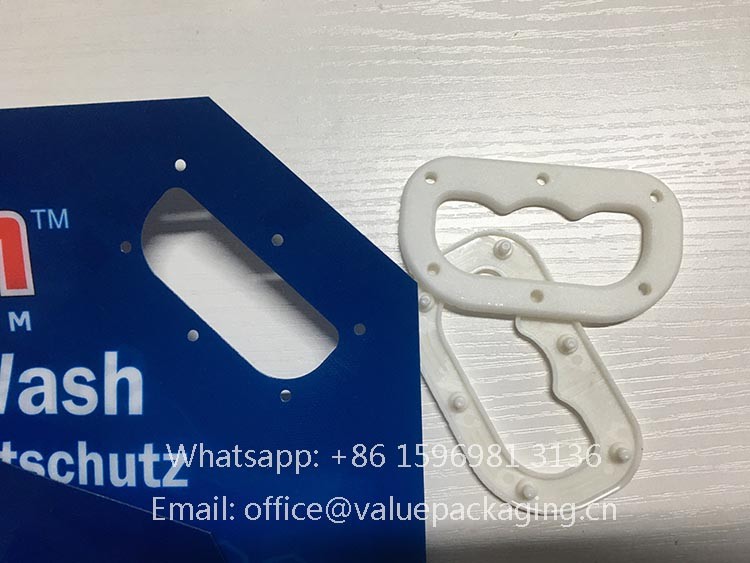 Small Plastic Handle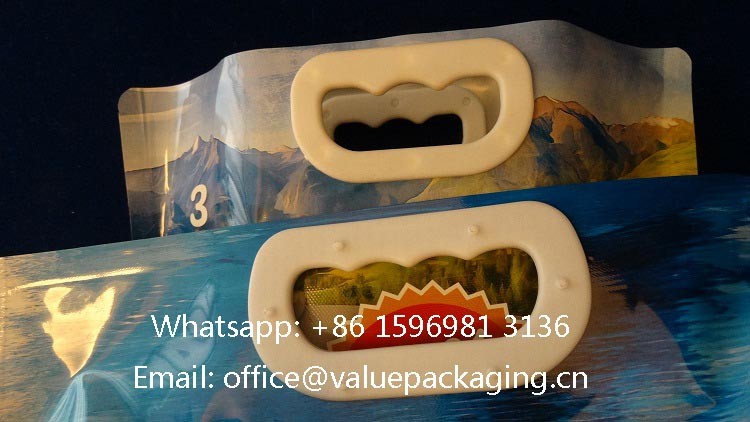 This small plastic handle is somewhat smaller than the noram rice bag one, as the price is lower, and much more reasonable price for the customers.
Embedding Handle
This handle is embedded into the preleft hole of the package and then heat sealed together with the package, it saves the labor to combine the two parts together.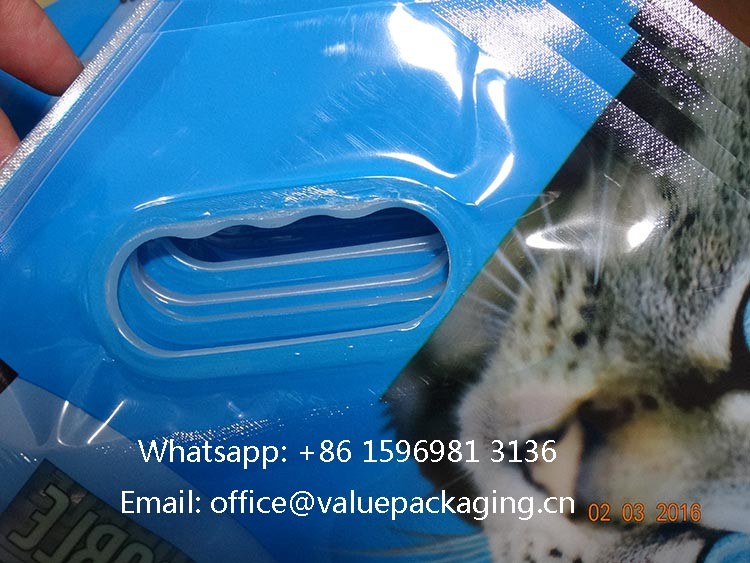 Ok, that's all. Any other questions, welcome to reach us.