Some kraft paper bags are finalized with a plastic film on the outside, you may read this post, if you want to know why this happens.
So, in this post, we are going to share how to tell if a kraft paper bag is with an outer plastic film.

When a plastic film is applied on top of the kraft paper bag, the appearance will look some kind glossy when viewed against the direction of sunlight. you can check the left paper bag is more glossy than the right one. The kraft paper one should not be so reflective.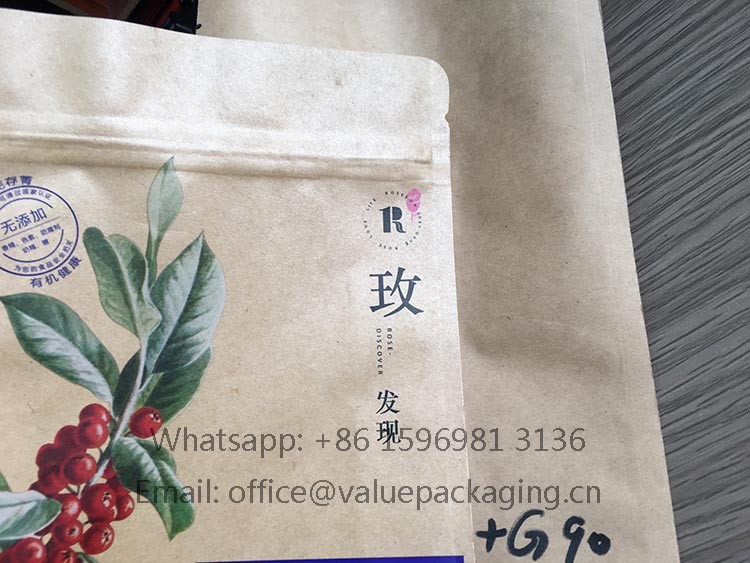 you can watch the video to have a further understanding.