Standup pouch packages are always printed with attractive artwork, which of course, improve the products sales, and also strengthen the manufacturer branding in consumer impression.
To get the best print effect for the final packages, some customers may wonder, how is the standup pouch package printed?
1 Artwork Design
Artwork design is the first step, and before going to the design work , please confirm with us the bag type and dimension for your package, so we can provide design template for you to fill in.
2 Choose Print Method
Based on the current available printing techniques, usually the standup pouch package can be printed in 3 methods
Flexo print
Gravure print
Digital print
Flexo print is environmental friendly, however not able to realize the print as vivid as gravure print, and digital print is of so much higher cost that most manufacturers are not able to afford for their products, so in china, most of the standup pouch packages are realized by gravure printing.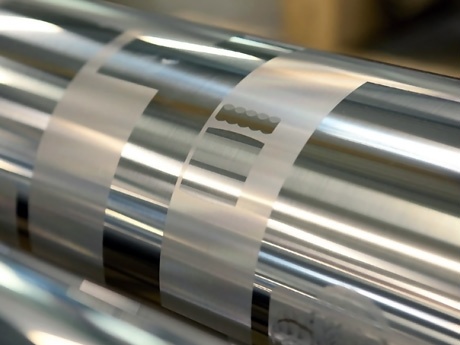 The artwork design will have to be engraved on the print cylinder, with so many tiny cells that is intended to hold ink, so when the ink printed onto the plastic film substrate, the actual text is reverse with the cylinder image.
However, the colors of the artwork design can not come from color spot accumulation. The colors can only be formed by CMYK basic colors + spot colors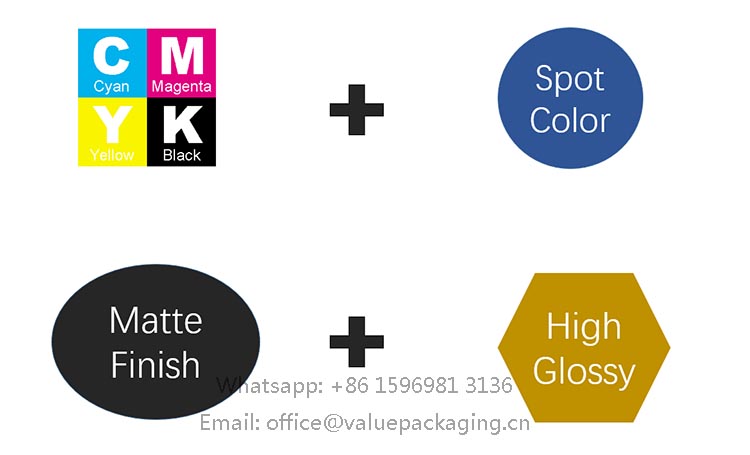 So, given any artwork design, it will have to need a set of cylinders to realize the print process. (The exact number of cylinders needed will have to be decided against your artwork)
We will review your artwork, and make the layout on the cylinder, and when the cylinders are ready, we can print on our gravure print machines.
3 Choose Print substrate
The print substrate film is usually clear film or matte finish film that has enough dyne value to level the inks.
Clear Film: PET film, BOPP film, PA film
Coated film: KPET film, KOPP film, KPA film
Matte Finish film: Matte BOPP film, matte PET film
Kraft paper
4 Print Process
The print process will have to finalized on a print press with many print units, that is able to realize up to 10 or even more colors print.
When the artwork is finished, the printed film can then be laminated with other materials to realize foil laminate, or further converted into kinds of pouches, which will be explained in future posts.