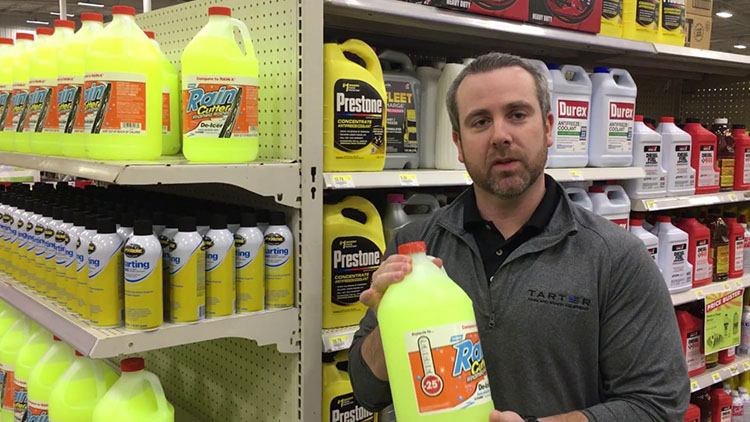 People are used to the plastic bottle package of windshield washer liquids, as the parallel standing up of the plastic bottles on the goods shelf always give the consumers a take-for-granted opinion that windshield washer fluids should be packed this way.
From any view of plastic bottle packaging, it is the best ideal package for windshield washer fluids, we can easily list some of these advantages
Solid rigid package for product protection
Good standup effect on good shelf
Great branding
Easy take-along and use for consumers
Durable
Recyclable
Does anyone ever see the standup pouch package for windshield washer liquids?
For the product packed in standup pouch package, the first advantage is reduce packaging costs, the price for 3L standup pouch package should be 1/2~1/3 of a plastic bottle,and also plus the transport cost etc, finally the product will be sold at much lower price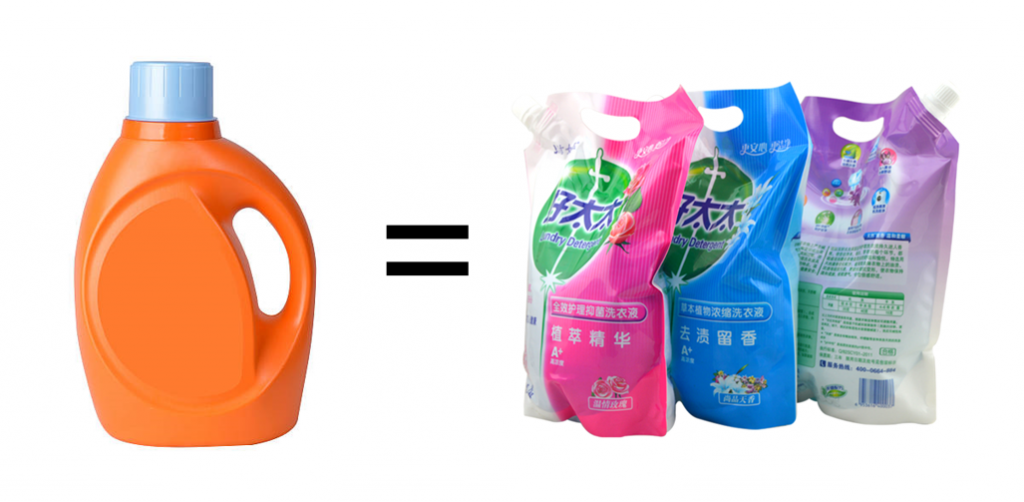 as you can see most manufacturers of household cleaning chemicals have launched their products in stnadup pouch packages.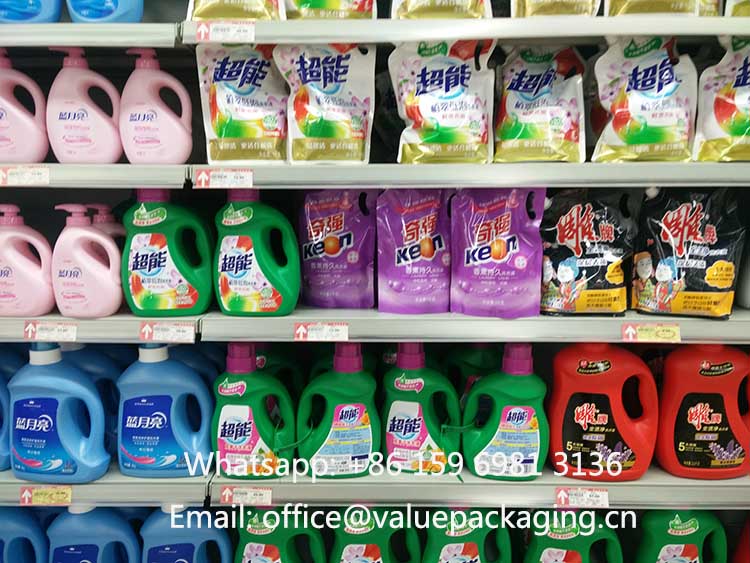 Upon our experience, the biggest concern on standup pouch package for the manufacturers should be how it presents on the goods shelf. Of course, if the standup pouch package is not able to present good standup effect on the goods shelf, that should be an disaster for the product branding and sale.
As a reliable producer for standup pouch package for many years in China, we would like to show you in vivid effect, as you can see the video for standup effect for 3L standup pouch package with water filled.
and also you can have a direct look for the standup pouch packages filled by our customer side, really great, right?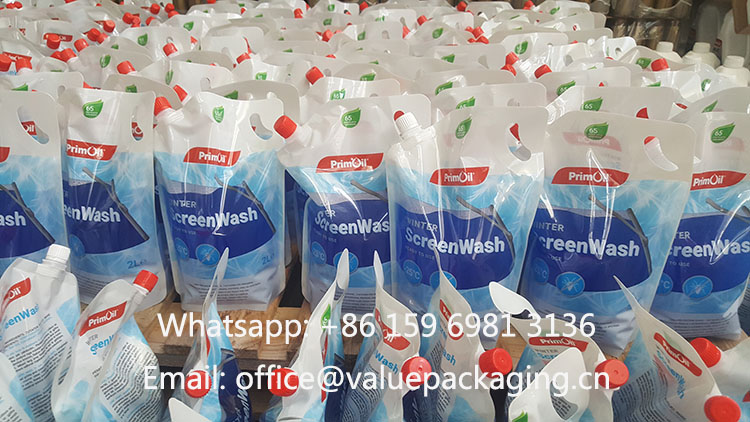 This standup pouch package is also achieved with great pouch strength, that will surely avoid leakage in filling, transport and distribute processes.
You are welcome to visit our company website to know more, or follow our youtube channel, or just have a tour around our manufacture plant-we are really a large reliable producer for spout doypacks.