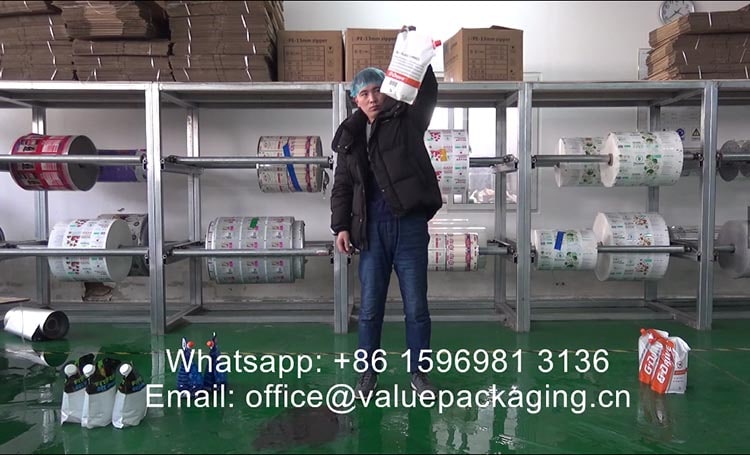 When the spout pouch is intended for the package of 3litre windscreen cleaning chemicals, it should be strong enough to soothe the sharp heavy pressure when the package suffer sudden shock or fall off the goods shelf.
Usually, the thickness for this 3litre windscreen cleaning liquids package is 210~220 microns, and if we can reduce the thickness of the package, and achieve enough strength for the spout pouch, then the cost would be reduced significantly.
So, we produce this spout pouch for 3litre windscreen cleaning liquids for a foreign customer ,and to check if this spout pouch works well in winter weathers, we are going to perform drop test from 1.8 meter in the natural condictions of our manufacture plant.
We are going to perform the drop vertically for 3 times, and you may have a further understanding by watching the video below.
OK, this is done. Welcome to reach us if you need further assistance.