Without any doubt, every coffee roaster is expecting perfect packaging and branding for their lovely coffee products, and when they try to locate a serious and reliable producer for their coffee bags, some small customers may search on alibaba, and lots of supplier just pop out.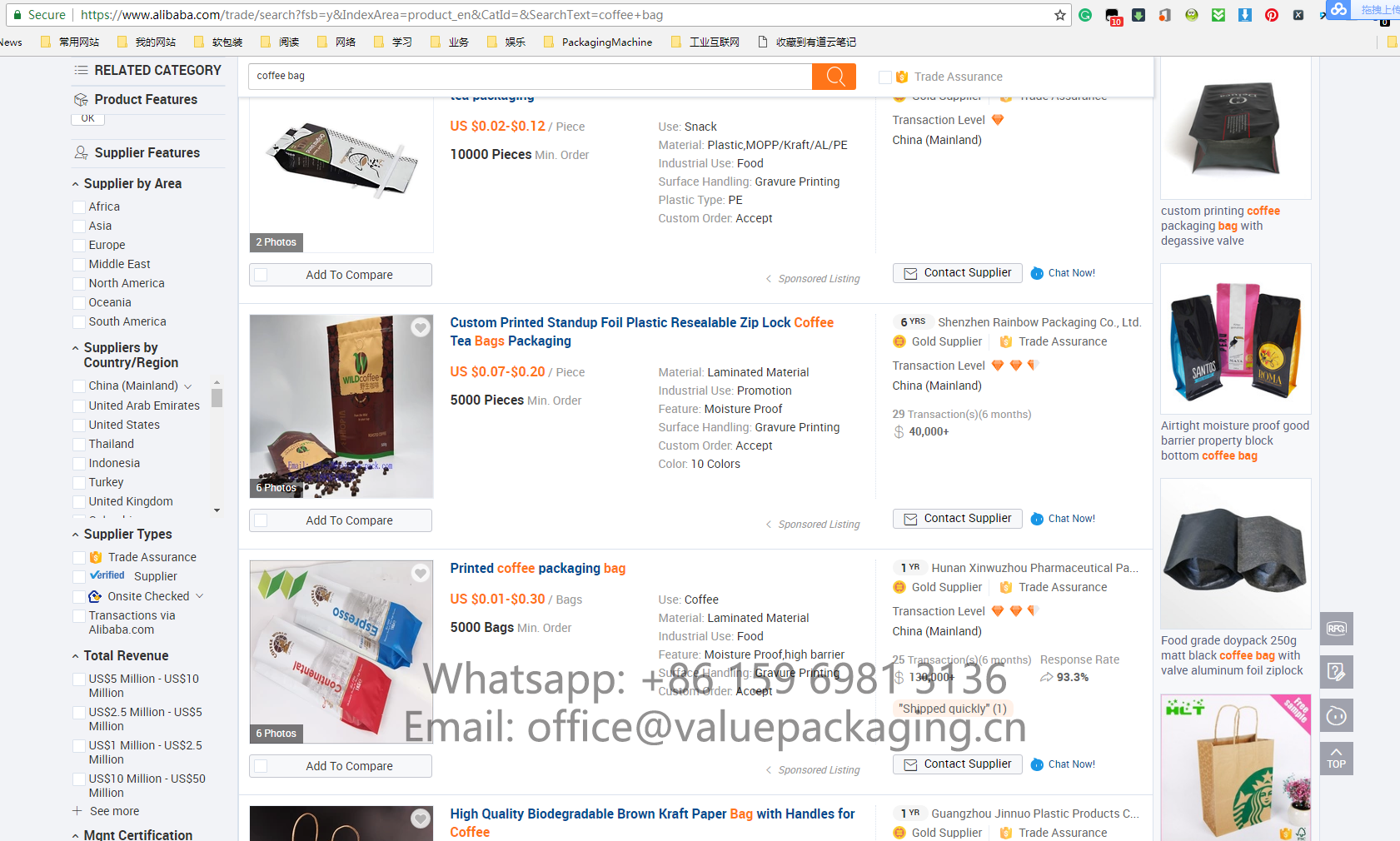 When you look at the photos of their coffee bags, they are all perfect, as clean as a virgin, seems there is not any flaw for their products. However, upon my experience, this is not the real case.
I like to study matte black coffee bag very much, as you can easily tell if the bag is serious produce, just by the small hidden lines on the surface and the purity for the matte black, and also do not forget about the bag-marking details. Mostly, for small coffee roasters, they may just buy full web matte finish coffee bags and then label them.?
you may have seen too many coffee bags in matte black, this is the photo I took for my coffee bag, perfect without any hazzle, right?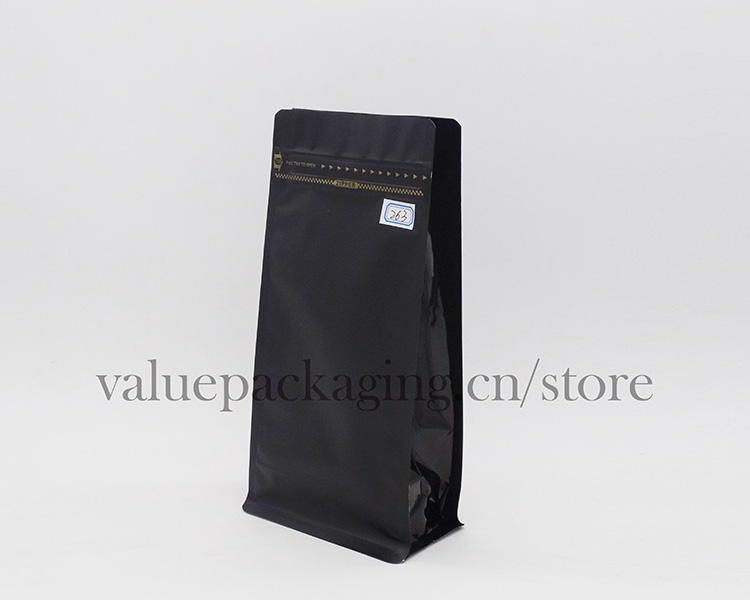 and when we change a different view, along with the direction of sunlight, you can also see the surface is perfect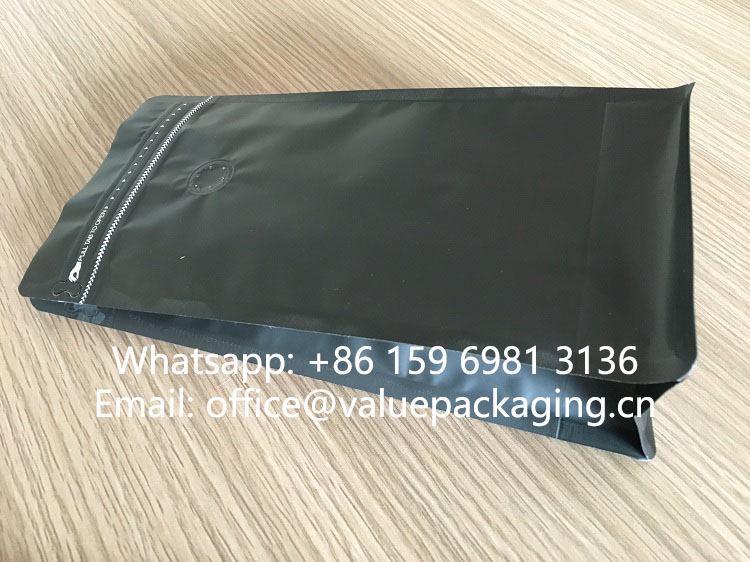 However, when I made the bag against the sunlight direction, and make the surface reflective, you will see the hidden lines on the surface.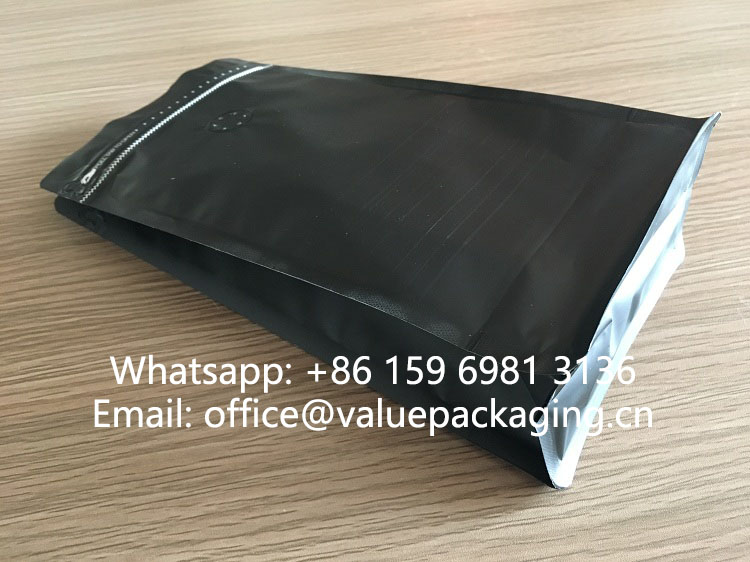 So, when you just see the perfect photos on alibaba supplier shops, do not just imagine they are as perfect as it looks. I have been dealing with coffee bags for 8 years, and I have never seen a perfect matte black coffee bag without any hidden lines on the surface.
Of course, as a reliable and serious producer for coffee bags, we are doing our best to remove the defects for coffee bags, and I will provide samples for your exact study, and I will never accept your order if our proudcts do not qualify.
You can watch the video for a live experience.