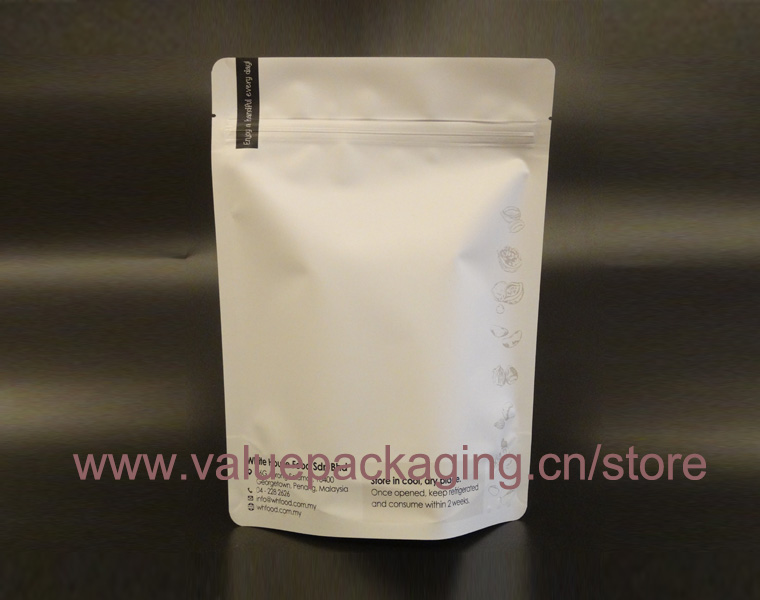 This matte finish zipperlock pouch is produced for Malaysia customer for dry nuts packaging, and this pouch is really of great quality that even helps our customer increase sales by 10~20%.
When zipperlock is applied in pouch packaging, the products shall not be run out in one time, so when the consumer reseal the pouch, the zipperlock will have to be with good airtight property, to keep the products inside fresh, usually snacks, dry nuts, pet treats have higher requirements for the airtight property of the zipperlock.
In our actual produce for this matte finish zipperlock pouch, we apply strict quality control and do regular tests on each batch of the pouches. and here, I am going to show you how we perform the tests, and you will get a basic understanding on our pouches.
Conditions: zipperlock open and close for 6 times
Test: push much pressure, and check if the zipperlock collapse