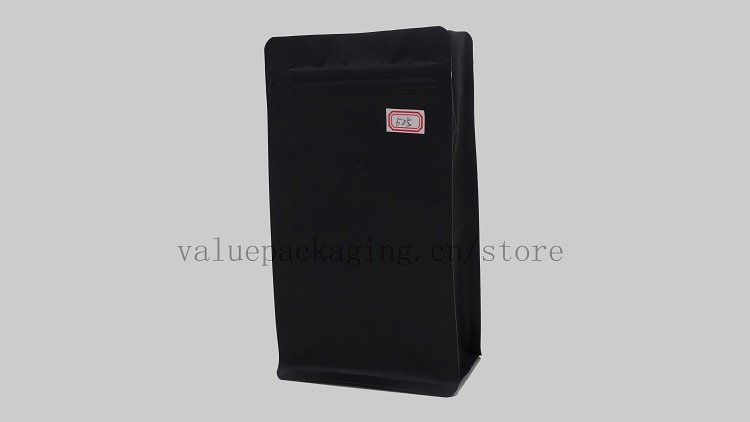 As a much experienced produce factory for coffee packages in china, we believe this matte black coffee bag is an ideal package for these roasters who would like to present their new items in common package and then lable them. This is usually the way to test the market at the lowest cost.
Here we are going to elaborate the details why this 12oz matte white coffee bag stands out.
12oz coffee bag dimension
Below figure shows the layout of this 12oz coffee bag with tab zipper (also knows as rip zipper).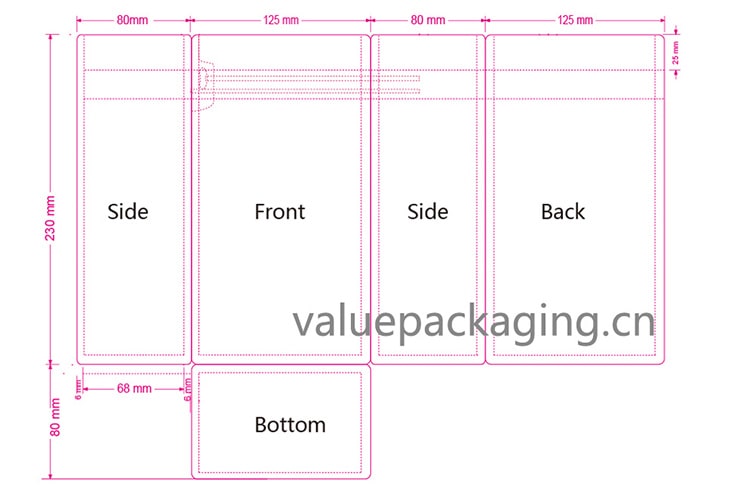 This bag is in flat bottom bag, with size is W125*H230+BG80+SG80. Flat bottom bag is with expanded bottom and side, so it is able to hold more volume at the same external dimension than other type of packages.
Foil Laminate Structure

This 12oz coffee bag applied a reinforced foil structure than normal PET/AL/LDPE, with more rigid effect and robust for welding the degassing vavle.
Smoothe Appearance
The bag realized in this foil structure is able to withstand high temperature and easy for process in bag making process. And after careful bag-mking, the final bag is going to present smoothe appearance as below.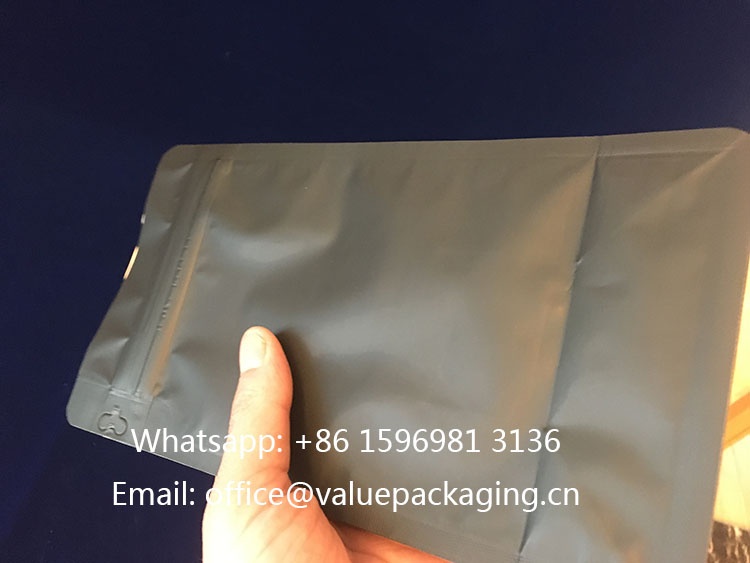 Smoothe Zipper
The zipper is thicker than the foil laminate, so there may be some bags with a hump in the zipper place for some factories. However, for our produce, we will present this smoothe zipper to our customers.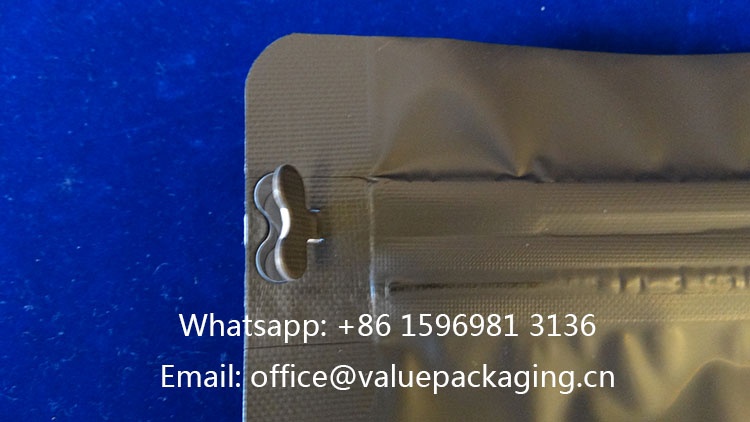 Nearly free of scratch lines
It is very easy to have tiny scratch lines on the surface on matte black coffee bag, mainly because the full web matte finish makes the tiny hidden lines more apparent to human eyes, especially when the bag is viewed against the sunlight. Below you can have a view of the serious scracth lines on bag surface.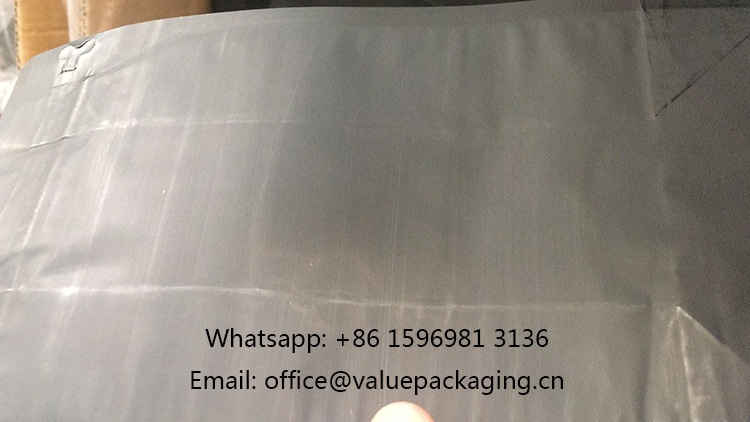 you may realize, the scratch lines ruined the whole package.
We also paid a big price to realize the coffee bag in perfect appearance, after many tests and adjustment for the craftsmanship, and here we are finally proude to present this perfect package to you, just watch below video.
Easy Tear into Straight line
A straight line when the tab is torn in consumers hand would surely be helpful to build up a perfect brand in the consumers' mind. You will never like to imagine the package of your coffee beans is difficut to tear and leave a ugly package.
You may watch the video to feel the easy tear for our coffee bag.
Easy filling of coffee beans
The large opening on the bag enable the filling of coffee beans in an efficient way and also it will further reduce the labor cost if you choose to realize the filling on a filling machinery.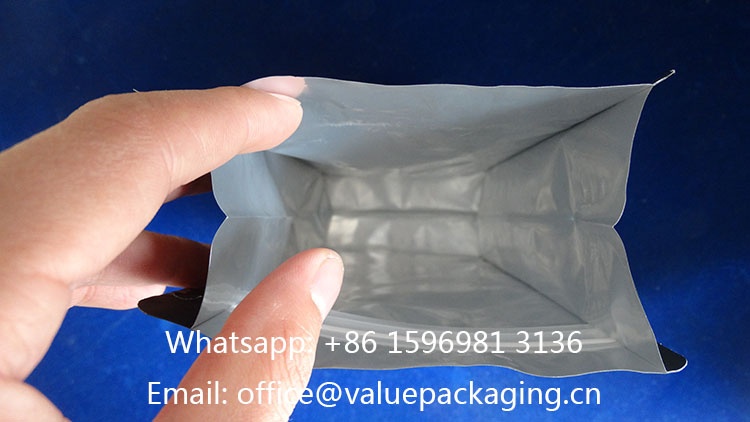 If you interest in our coffee bags, you may reach us for samples for free. Just reach us at office@valuepackaging.cn