Introduce
Cellulose film is considered one of the renewable and compostable packaging films with great potential applications. It is usually made from the fiber plants such as cotton, wood, hemp, etc, which are the same materials for producing paper. Because of its regular linear structure and array of hydroxyl groups, cellulose-based films tend to be tough and flexible and resistant to fat and oil. With good clarity, mechanical property, and human food safety, this film material is widely applied in food packaging, cigarette packages, and decoration purposes.
Cellophane is 100% biodegradable and made from a renewable source.
Produce
Dissolving pulp is derived from the fiber plant, and should contain 92~97% cellulose. To produce cellulose films, an aggressive process is required that involves several strong basic, strong acid and toxic solvents.
The cellophane production process involves five major steps:
(1) soaking of the wood pulp in sodium hydroxide solution for several hours to form alkali cellulose;
(2) polymerization of the alkali cellulose, under controlled conditions;
(3) reaction of the alkali cellulose with carbon disulfide to form an alkali-soluble sodium xanthate;
(4) formation of viscose by dissolving sodium xanthate in a solution of sodium hydroxide;
(5) extrusion of the viscose through a slit die into a water/sulfuric acid/sodium sulfate coagulating bath.

After the regeneration of the cellulose, the process is completed by neutralizing, washing, and drying the film.
Print
With good clarity, mechanical property, and fine dyne level for the film surface, cellulose film is well intended for print. Usually, our factory would print the artwork design reversely on the inner side of the cellophane film.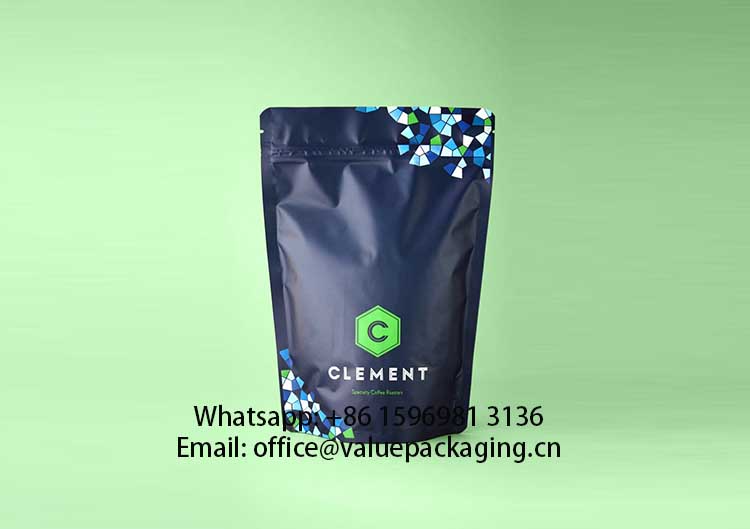 Laminate
Cellulose film can be further laminated with other substrate film materials, like metallized film, a biaxially-orientated film like BOPP, BOPET and BOPLA film. In our factory, we are achieving fully compostable foil packages for our customers, with the below structures.
Cellulose Film/PLA60
Cellulose Film /Metallized Paper/PLA
Cellulose Film /Metallized Paper /BOPLA
Cellulose Film /Metallized Paper /PLA
Cellulose Film /Metallized Paper /BOPLA
Cellulose Film /Kraft Paper/PLA
Cellulose Film /Kraft Paper/BOPLA
Converting
After printing, coating and laminate, the cellulose foil can be further processed into kinds of packages at customer requirements, like bottom gusseted standing pouch,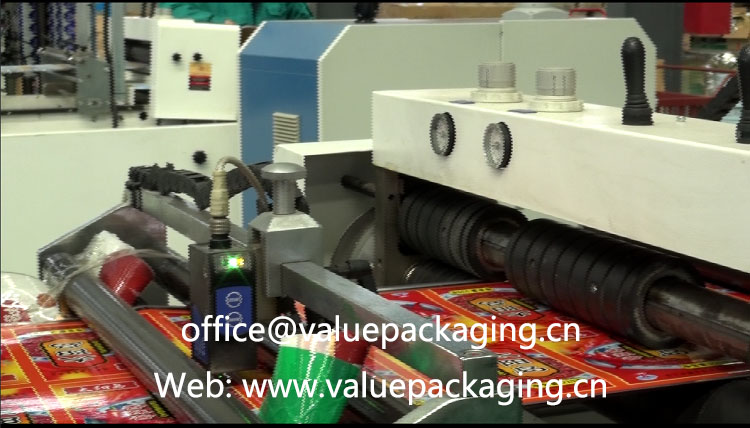 Certificate
Technical Data Sheet
You may read in details
Test
Tensile Strength Test
Heat Seal Test
Applications
Eco-friendly tea and coffee packaging
Sustainable bakery packaging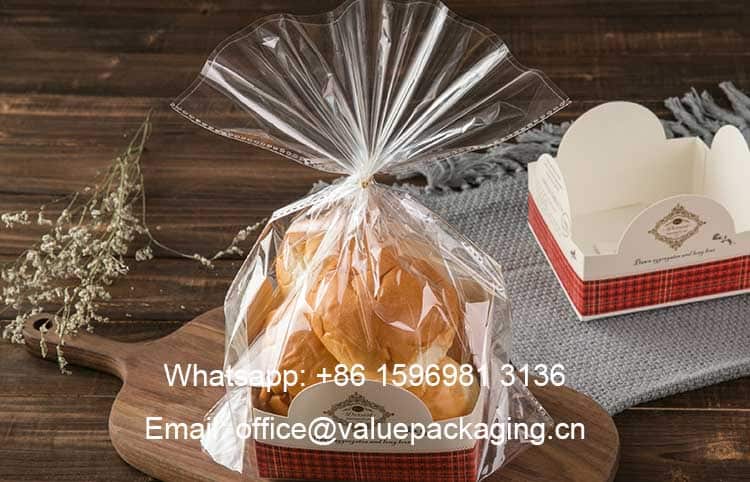 Sugar and Candy wrap