We are now in quality and consistent supply for many manufacturers for windshield washer fluids around the globe, and enjoy great reputation from our customers.
Great Bag Strength
For our 3Liter spout doypack package, usually the quality standard is 3 times drop with water filled from 1.6m high, and always we will drop from 2m high to check the sturbbon.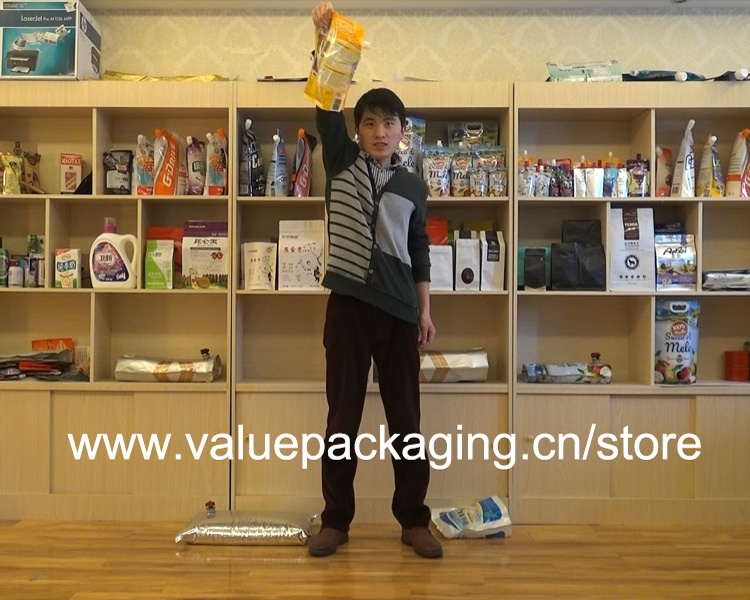 LEARN MORE: HOW TO EVALUATE THE STRENGTH OF 3L STANDUP POUCH PACKAGE FOR WINDSCREEN CLEANING CHEMICALS
Good Standing Effect
The standup package will have to present great standing effect when the windshield washer fluids is filled into the package
LEARN MORE: HOW DOES STANDUP POUCH PACKAGE LOOK WHEN INTENDED FOR PACKING WINDSHIELD WASHER LIQUIDS
Cold Weather Service
Our standup spout doypack will serve well under -30~-40 Celsius degree, and have been highly appreciated by our Europe and Nother America customers, such as Serbia, Moldova, and Germany, etc
Cleaning Chemicals Resistance
Our spout doypacks are strong resistant to cleaning chemicals, and should be good package for cleaning chemicals for 3 years.
Quality print
Our print press are equipped with in-line automatic inspection system that will help remove more than 98% print defects, as below video
LEARN MORE: HOW IS THE STANDUP POUCH PACKAGE PRINTED